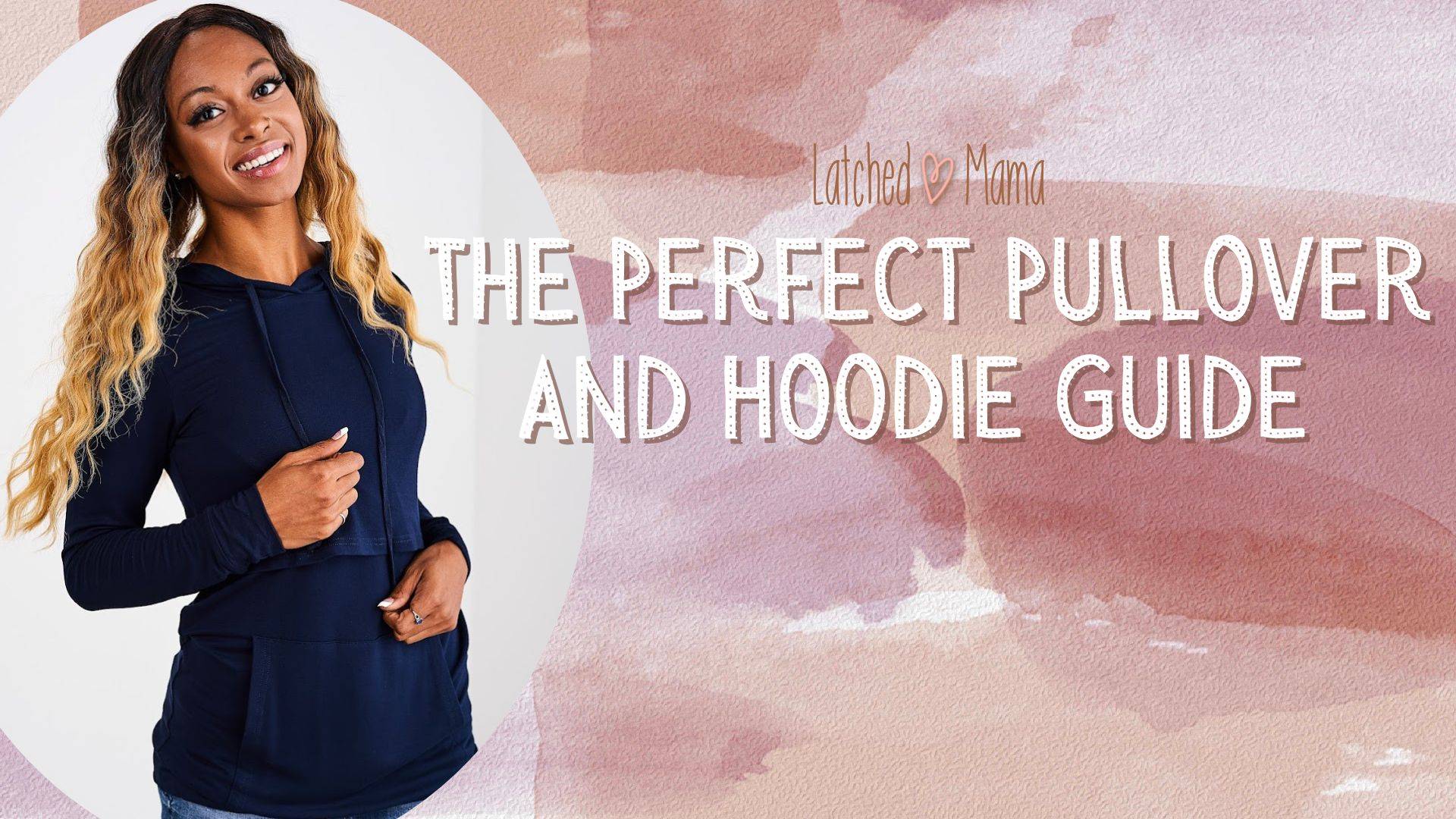 The Perfect Pullover and Hoodie Guide
Feeling overwhelmed by our abundance of nursing-friendly outerwear?
We know that picking the perfect hoodie or pullover can be tricky. After all, everyone's wants, needs, and climates can vary, so we decided to take the scaries out of your online shopping experience with this handy guide!
From stretchy, baby wearing and bump-accommodating fabric blends to lightweight layers and pump-friendly pullovers, this trusty guide was designed to help you navigate all the unbeatable features that only our breastfeeding-friendly styles can provide!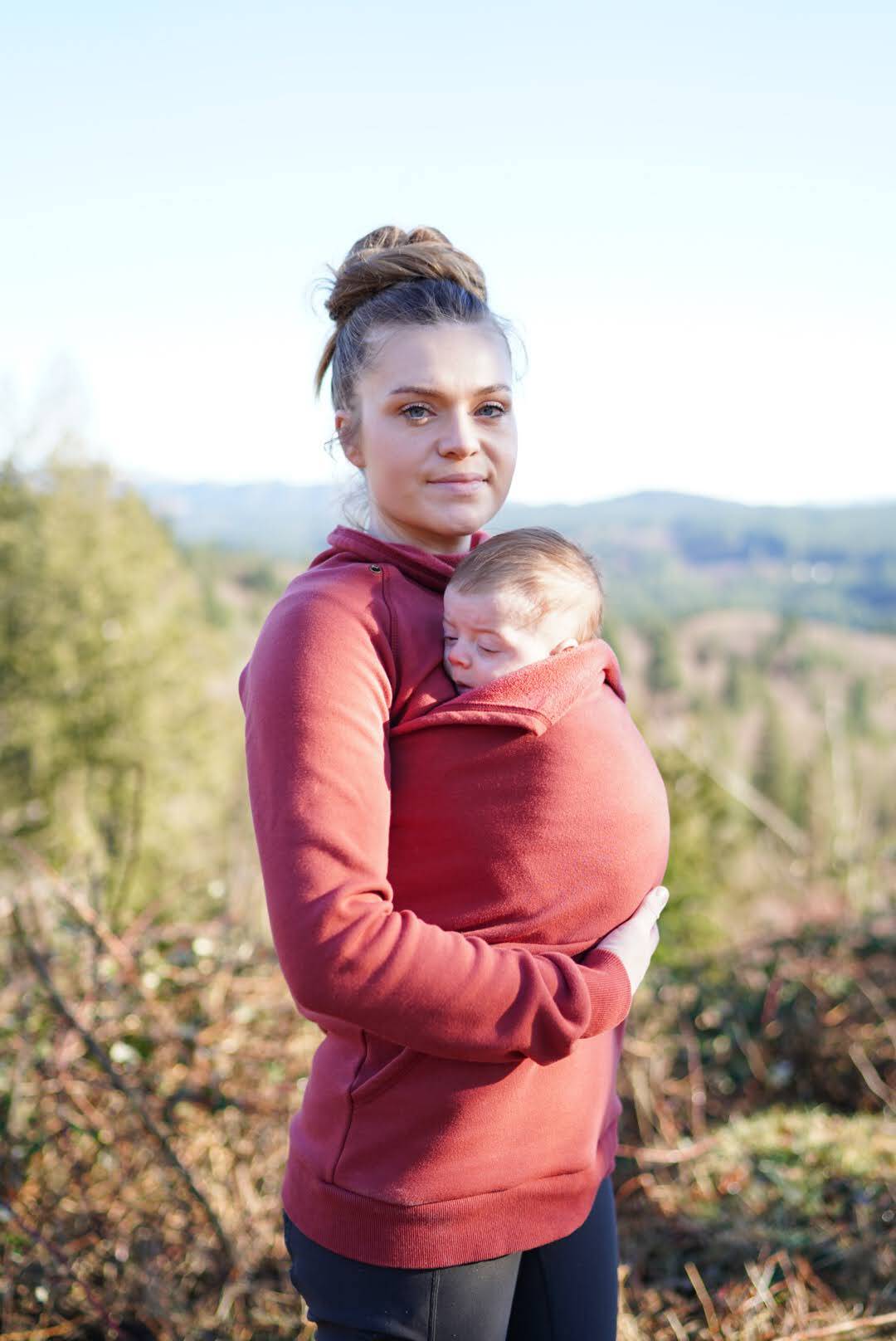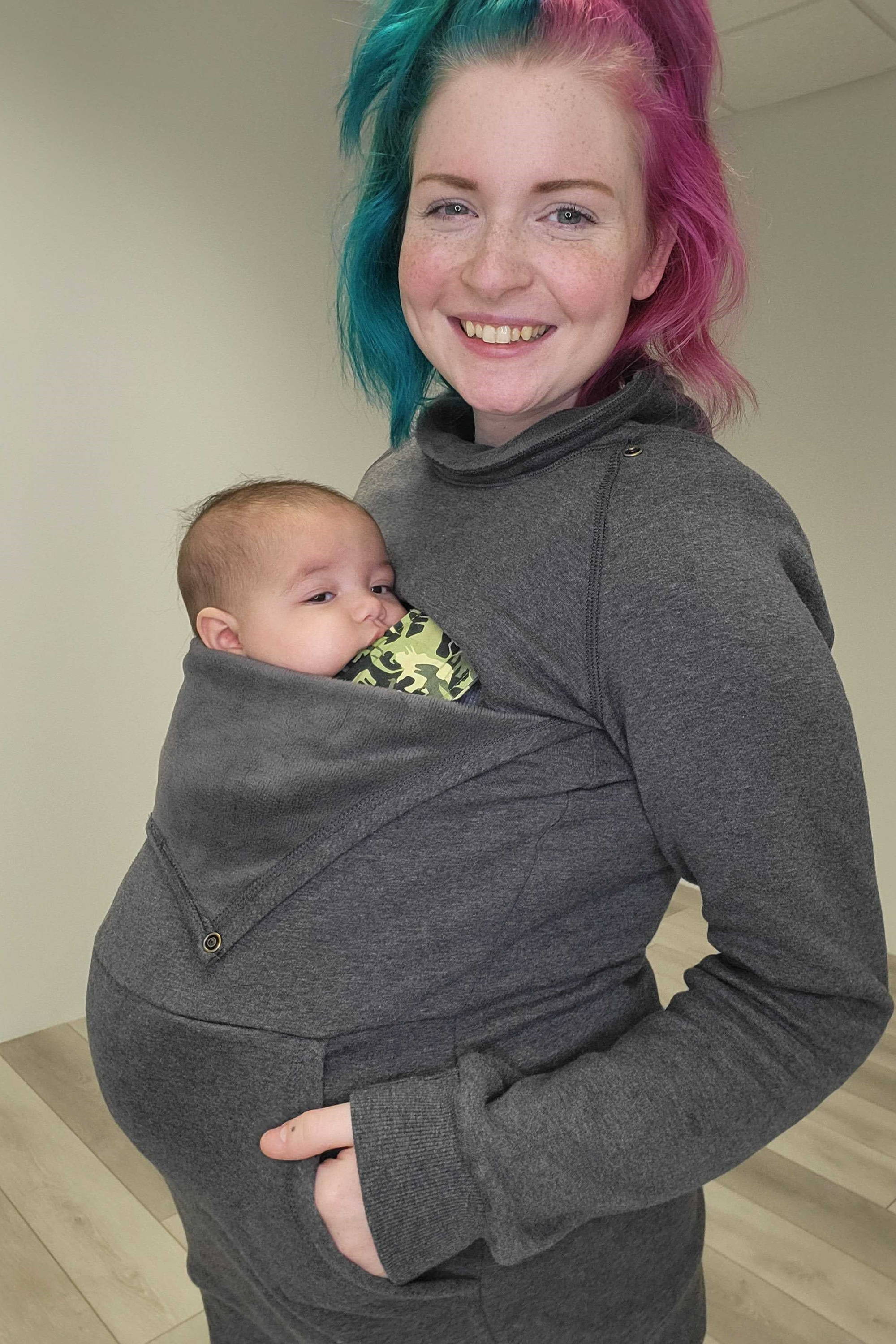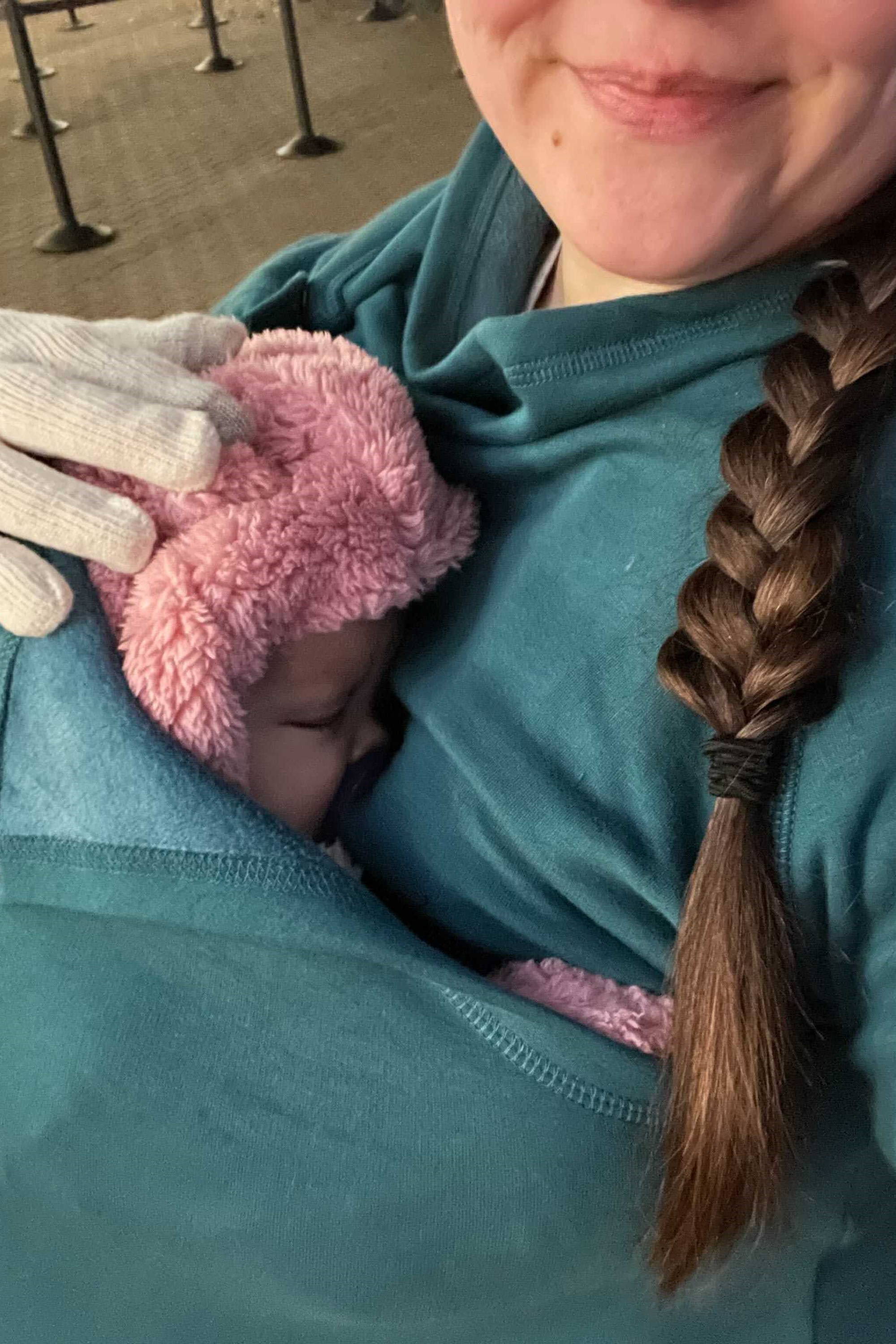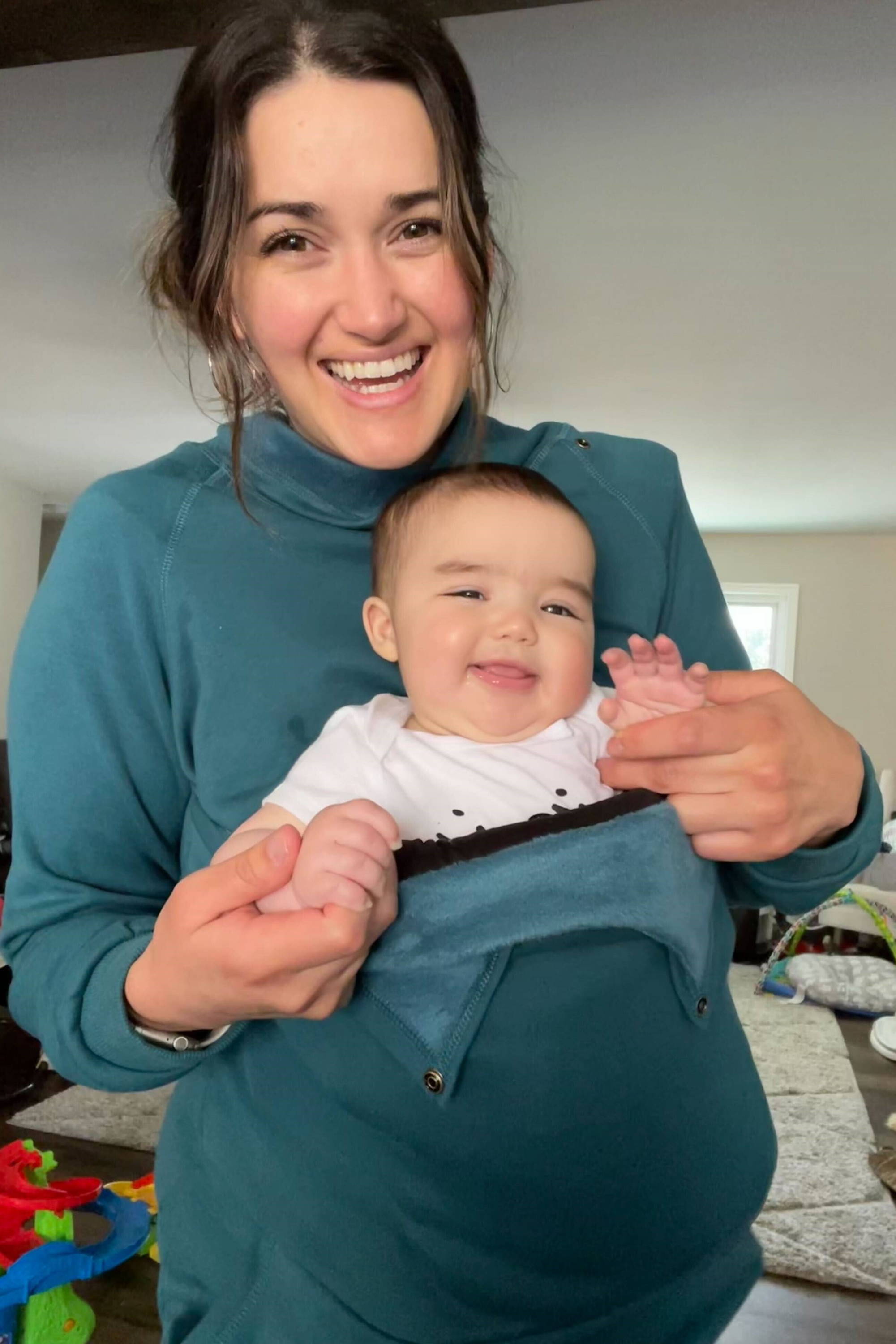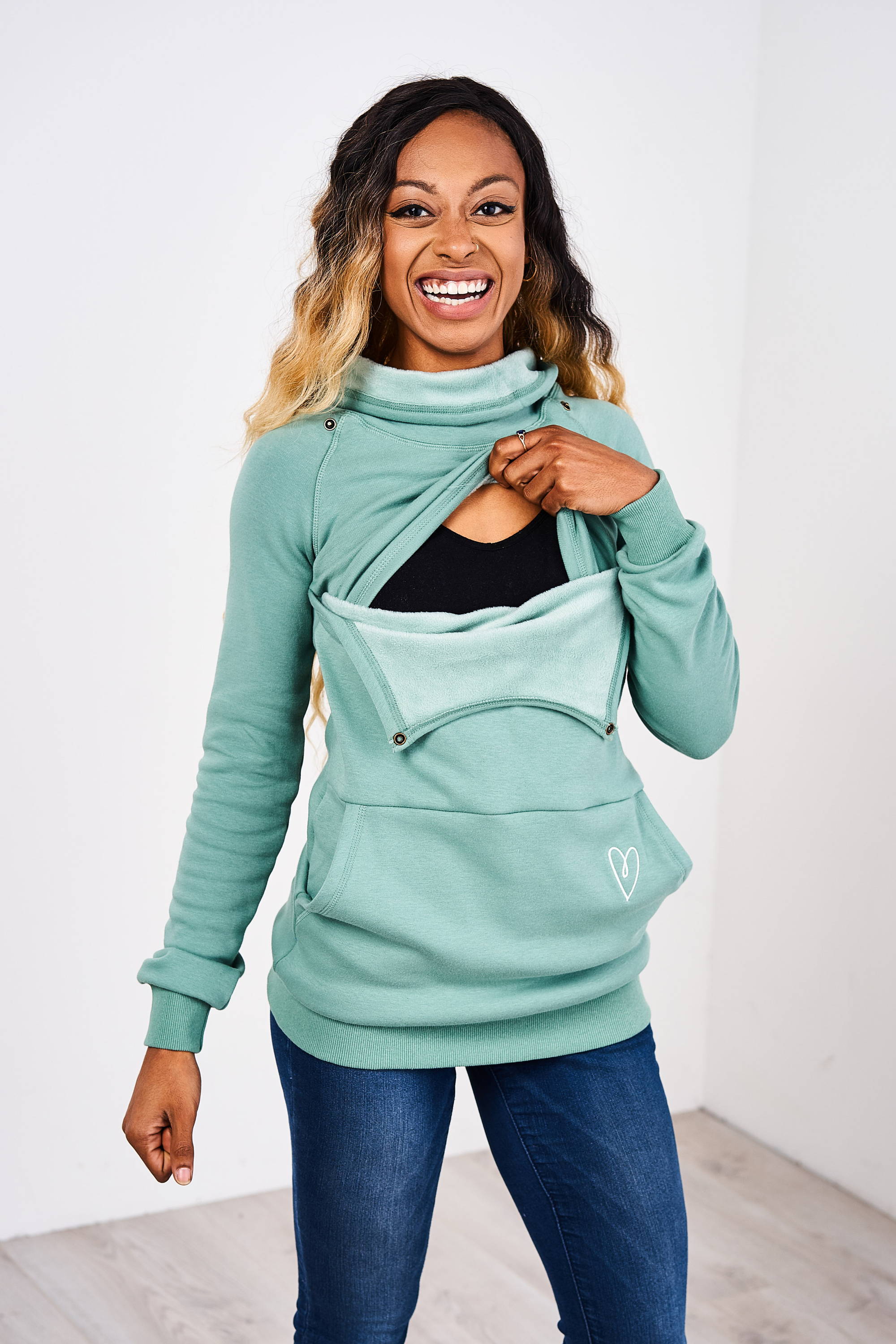 Sweater weather is better together- so why not bundle up with your baby in our Harbor Snap Pullover! This warm, fleece lined pullover was designed to work double duty as a traditional nursing pullover AND as baby wearing outerwear! All you have to do is pair with your favorite front-facing carrier so you and your little nursling can stay warm, cozy, and close all winter long!
Please note: if you plan to use this pullover for baby wearing, we recommend sizing up 1 to 2 sizes depending on the height and weight of your child.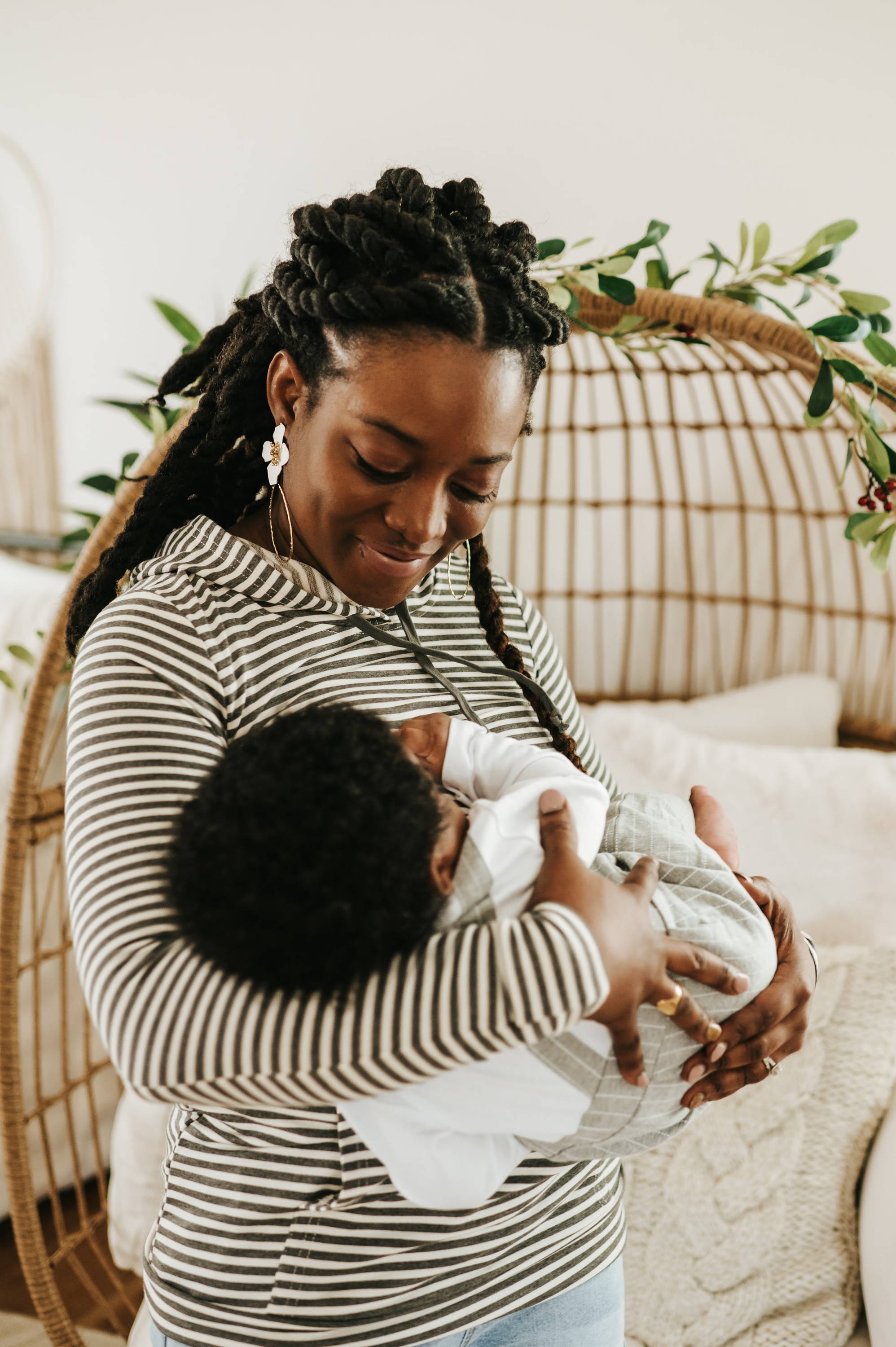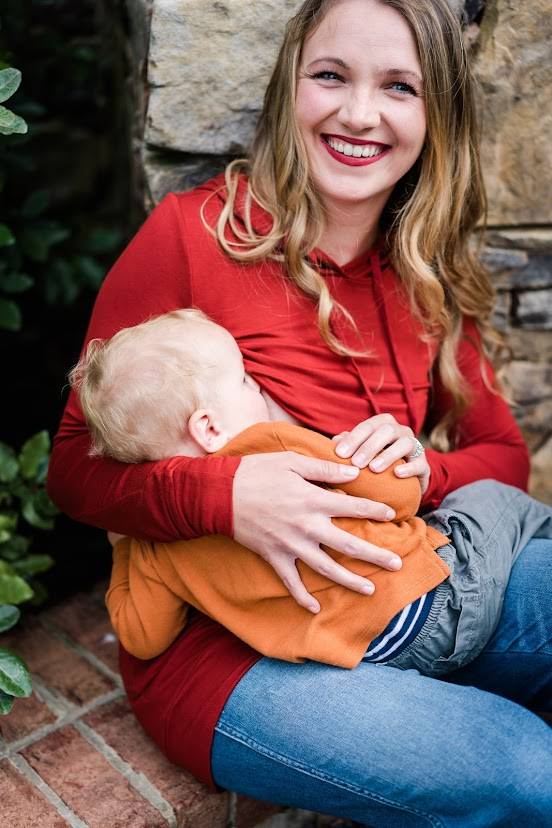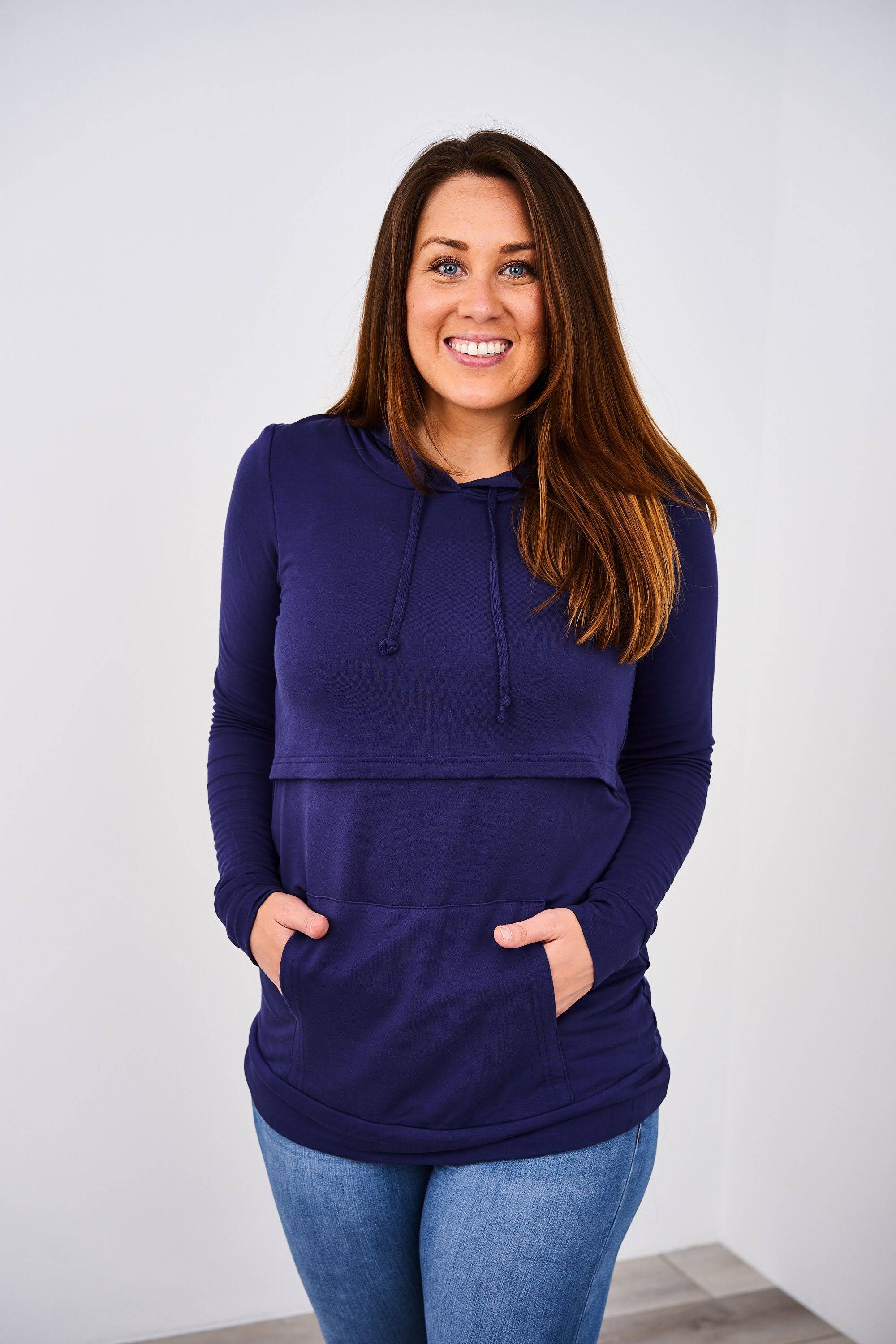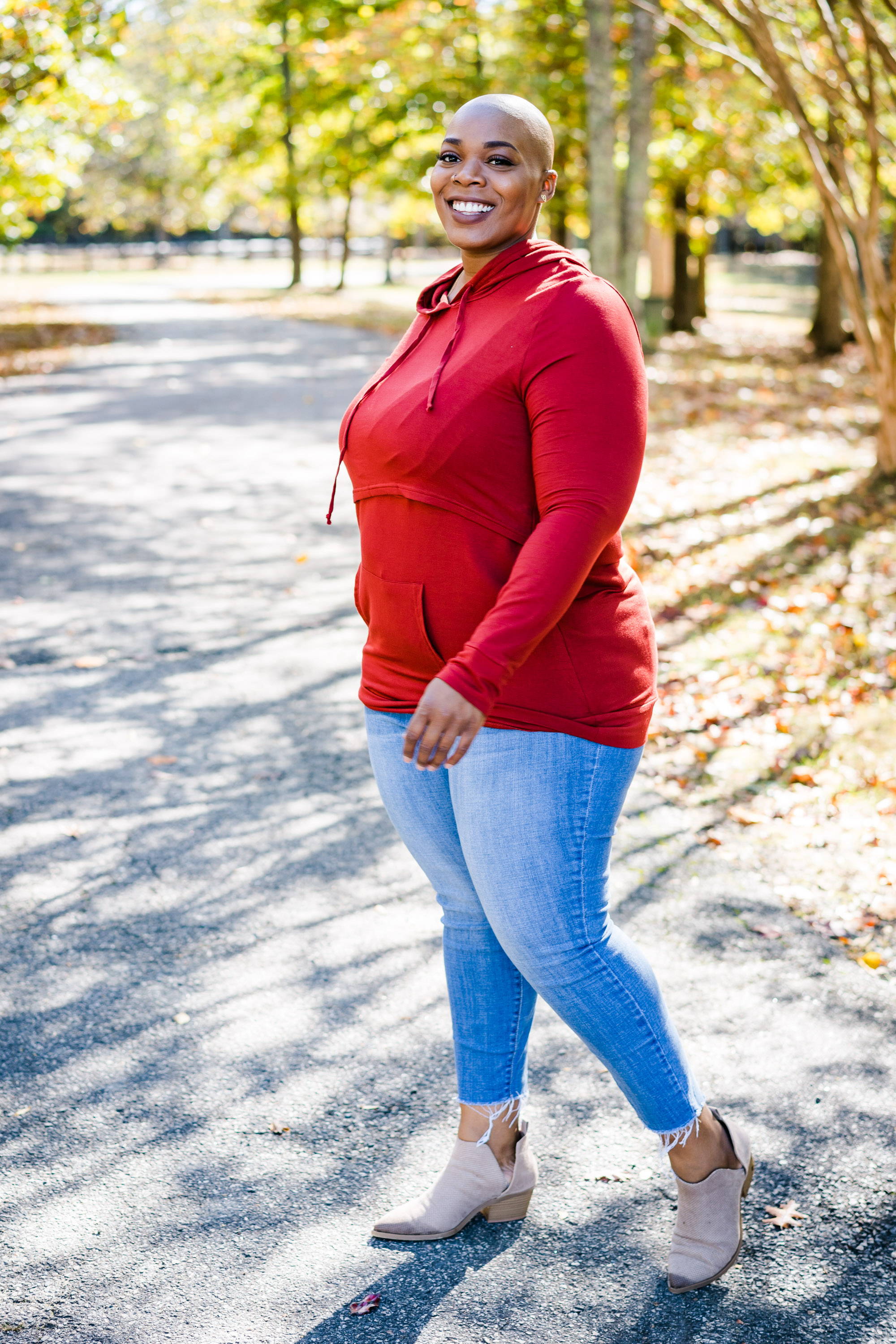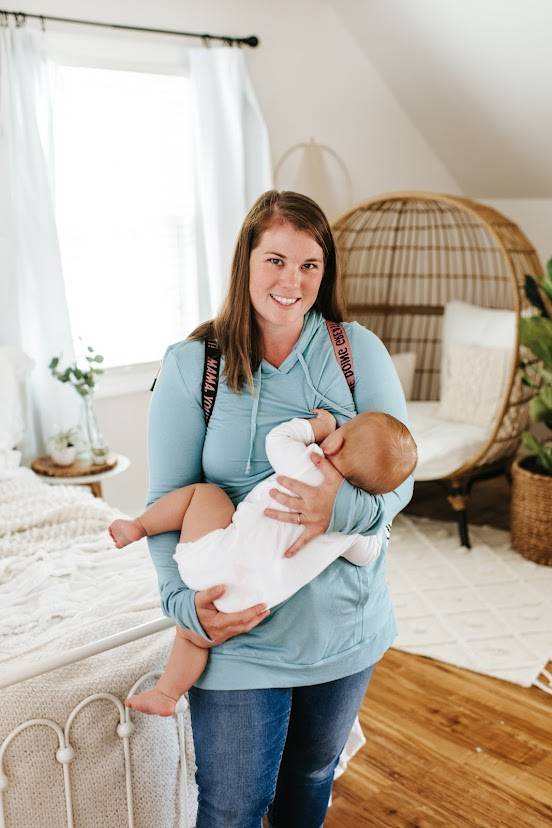 Hoodies pair perfectly under puffer vests, jackets, and other outerwear, but sometimes it can be hard to find a hoodie that is form-fitting enough to not bunch up under your bundles. That's why we LOVE recommending our Cloud Hoodie as a base layer for breastfeeding mamas! Thanks to its contoured yet accommodating sleeves and torso area, you can enjoy this staple style alone or stacked with your other winter wear!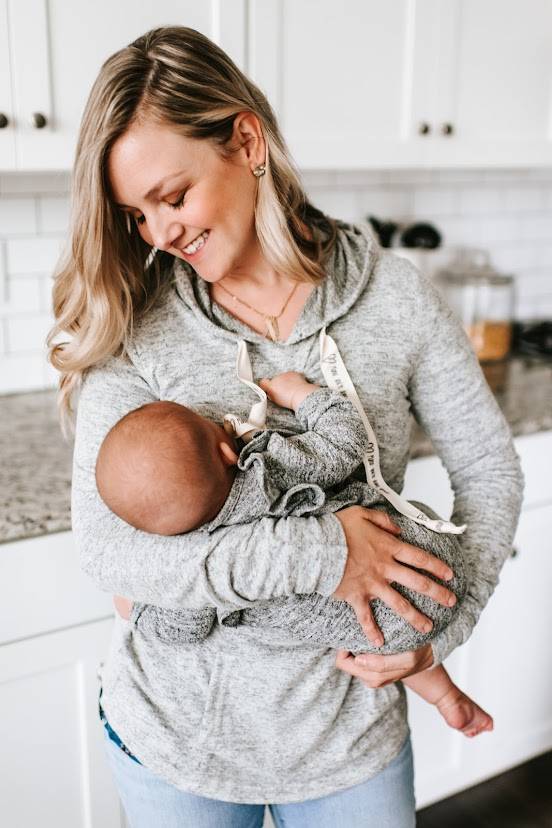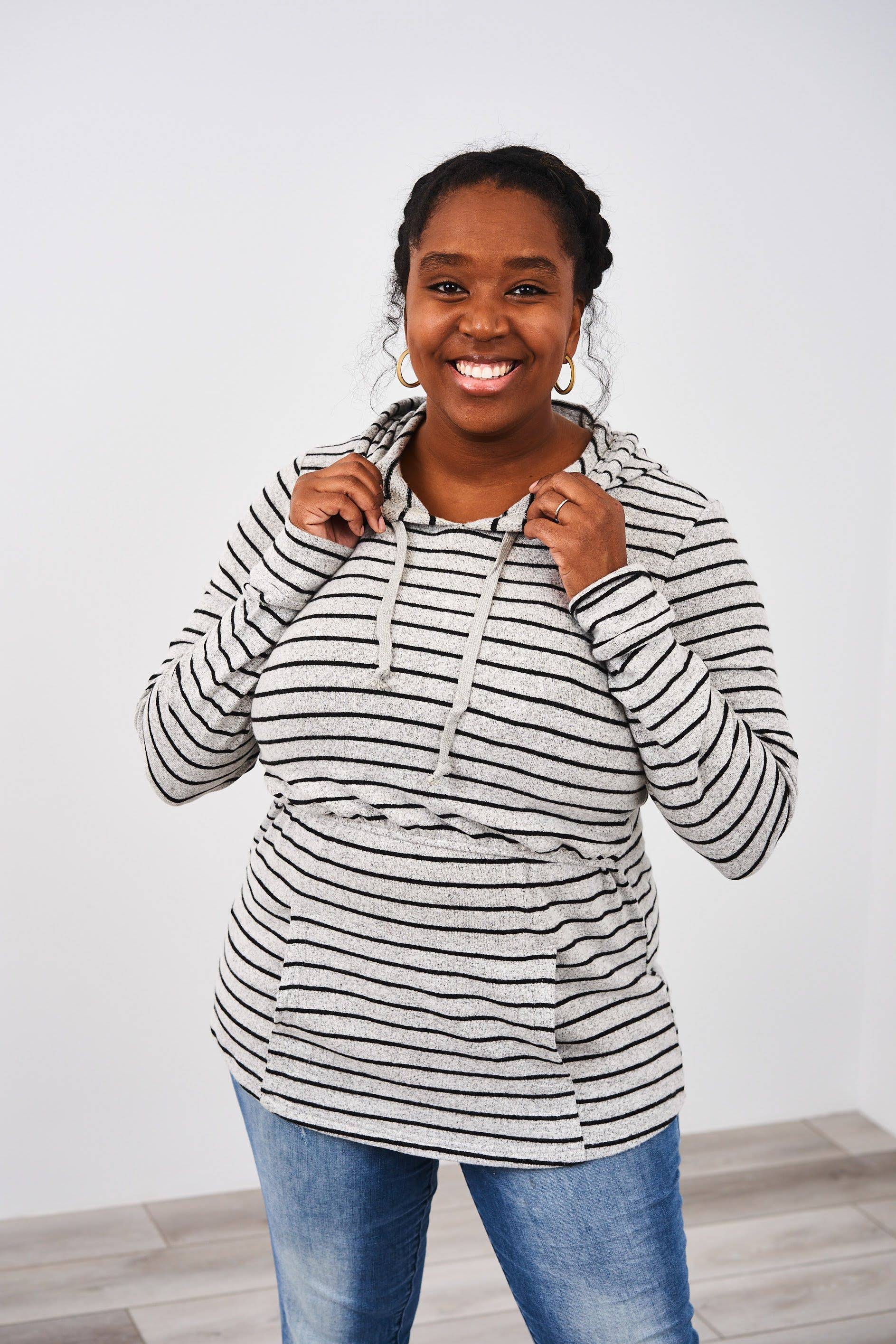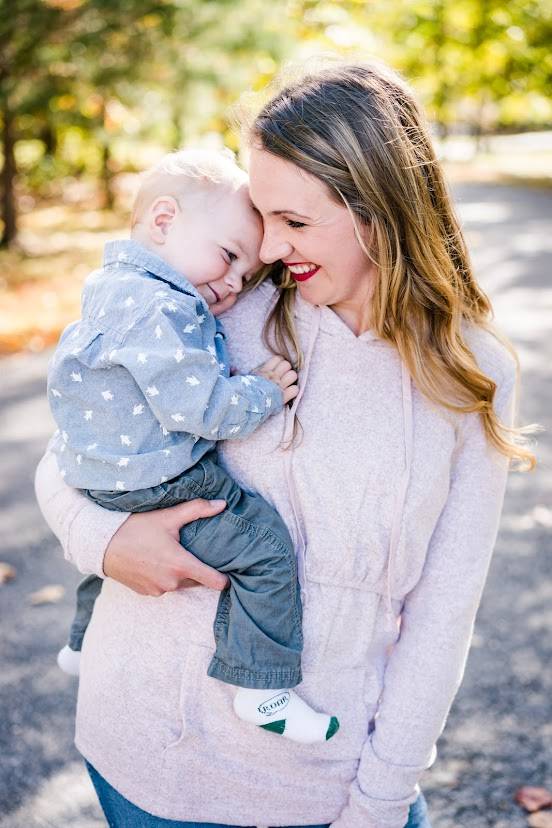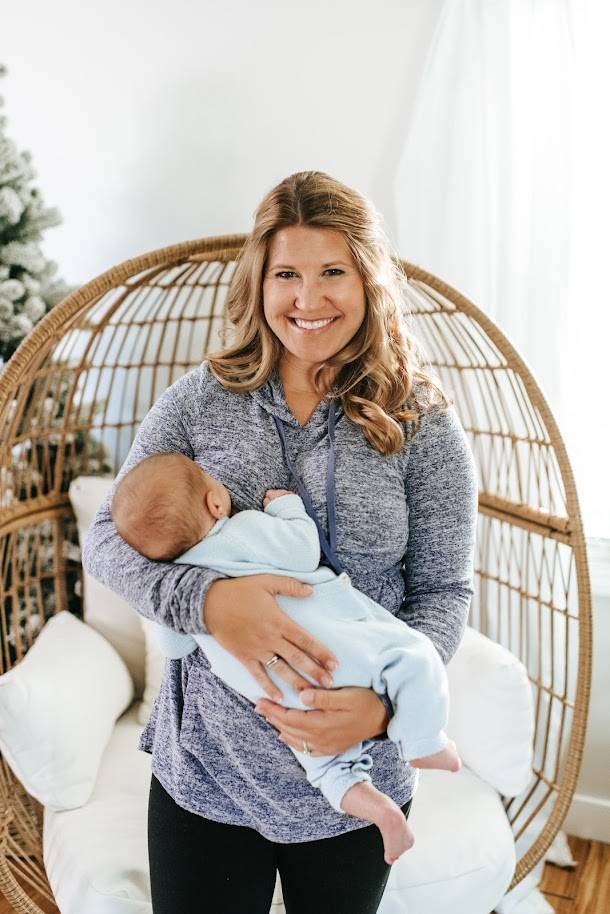 If you live in a state (or country!) that doesn't get very cold but still want to partake in sweater weather, then our Everyday Nursing Hoodie is the perfect pick for you! This lightweight hoodie features a breathable fabric blend that won't leave you sweltering in the sun while still proving the perfect level of warmth for mildly chilly days.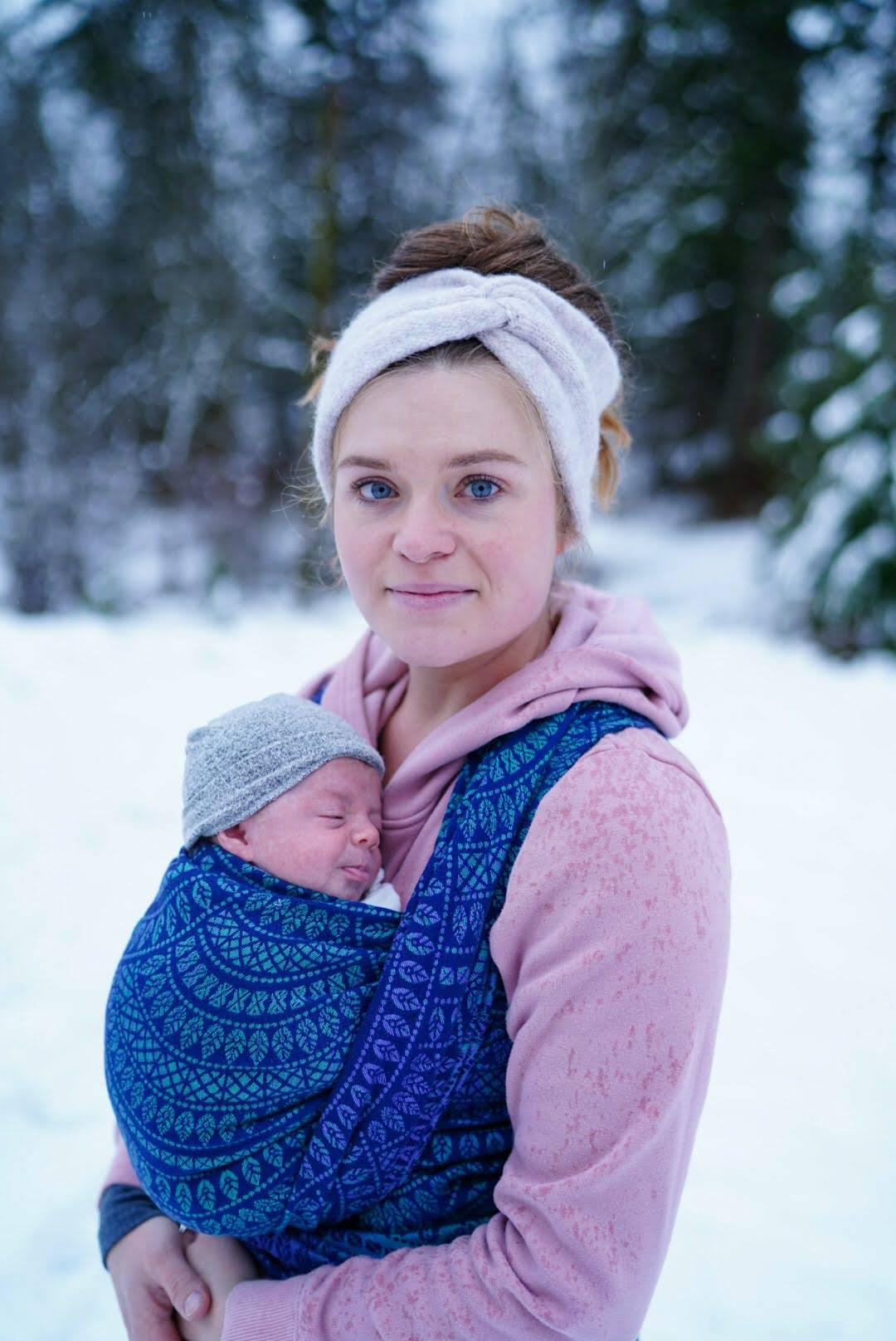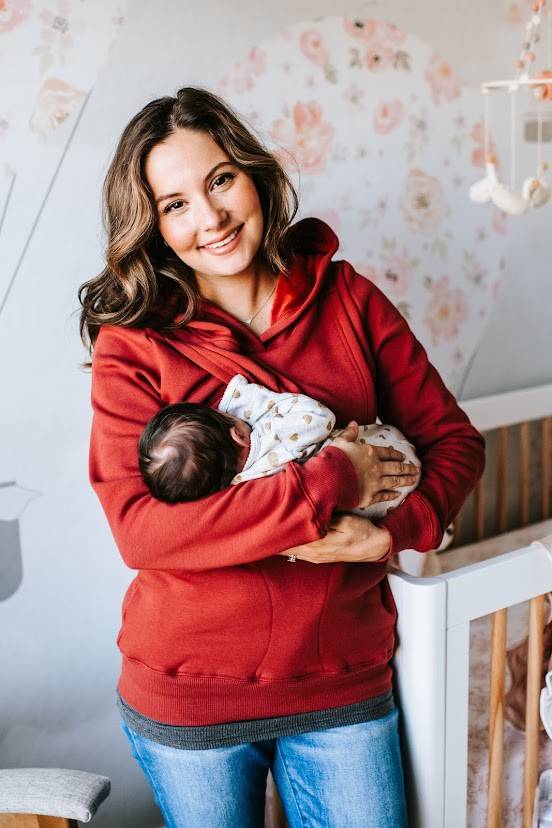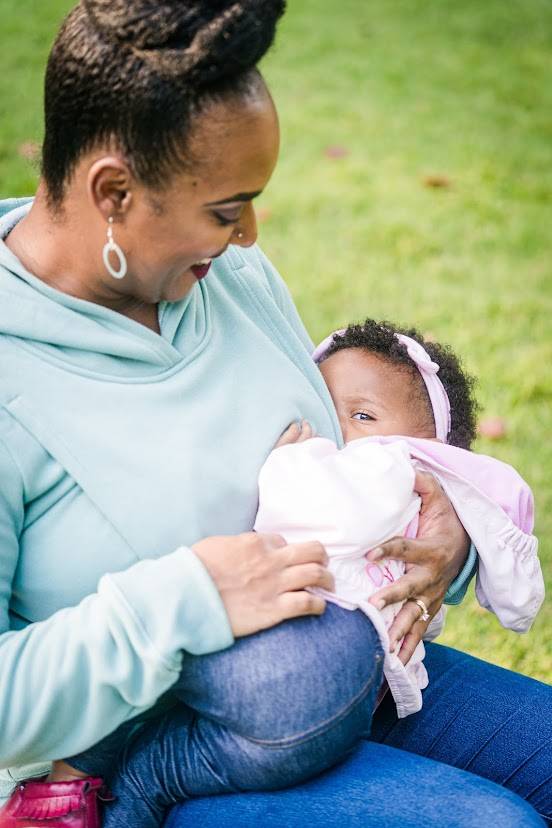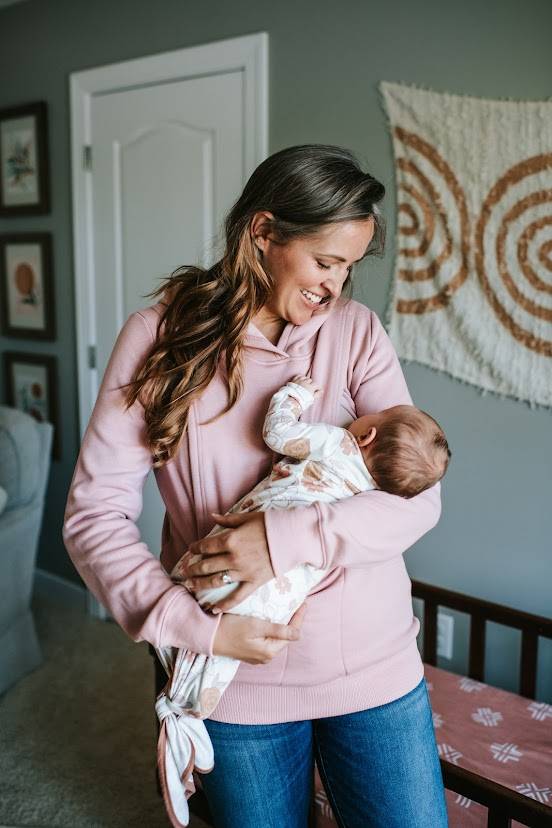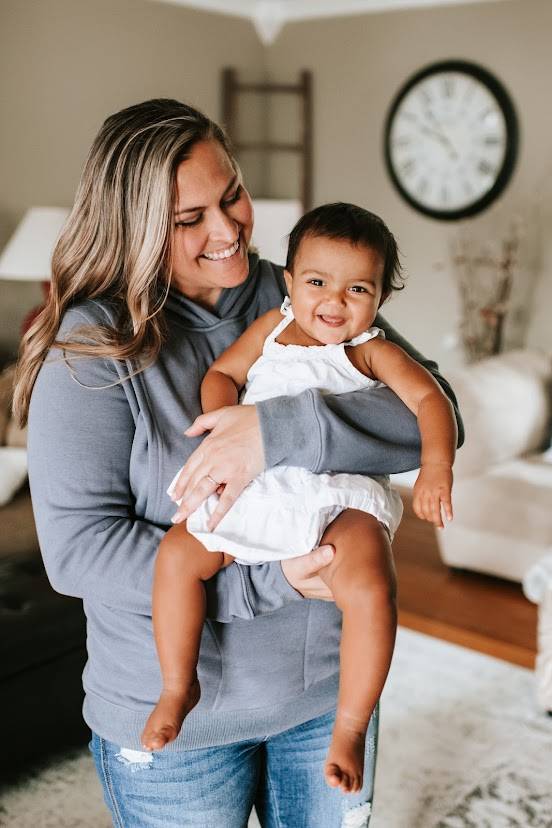 If you need heavy-duty protection from the elements, then look no further than our fan-favorite Heavy Hoodie! Thanks to its blankety soft fleece lining, spacious front pocket to keep your hands toasty, plus a cozy lined hood, this best-selling style is your best bet when it comes to enduring those bitter winter feeds.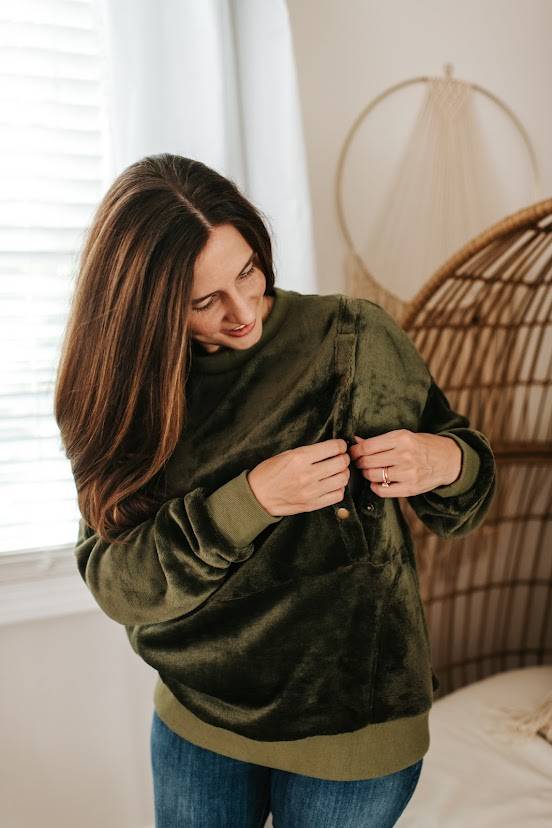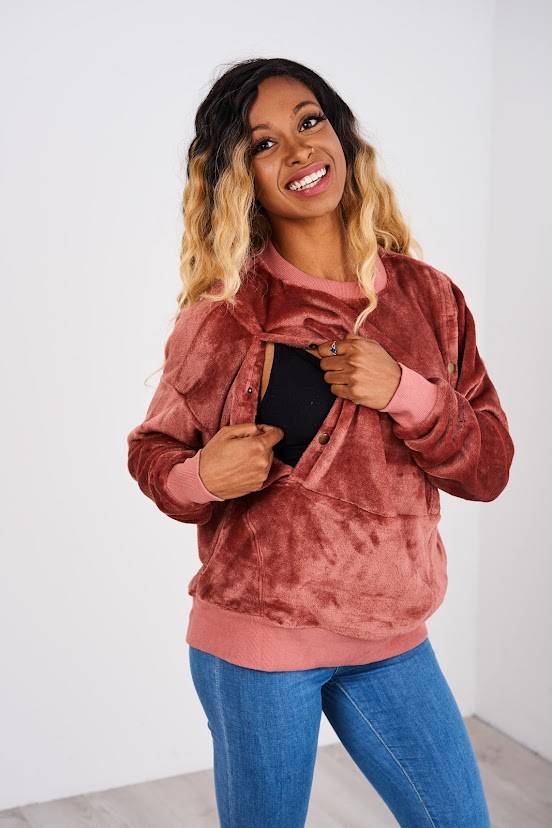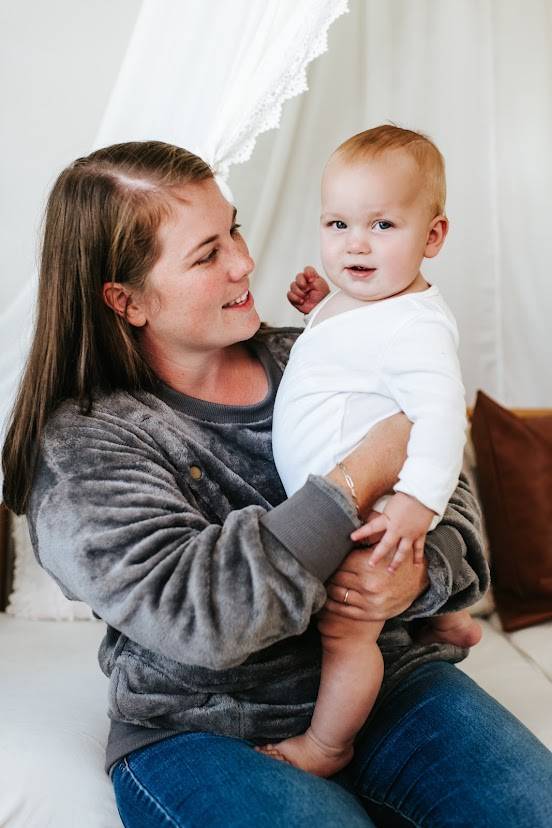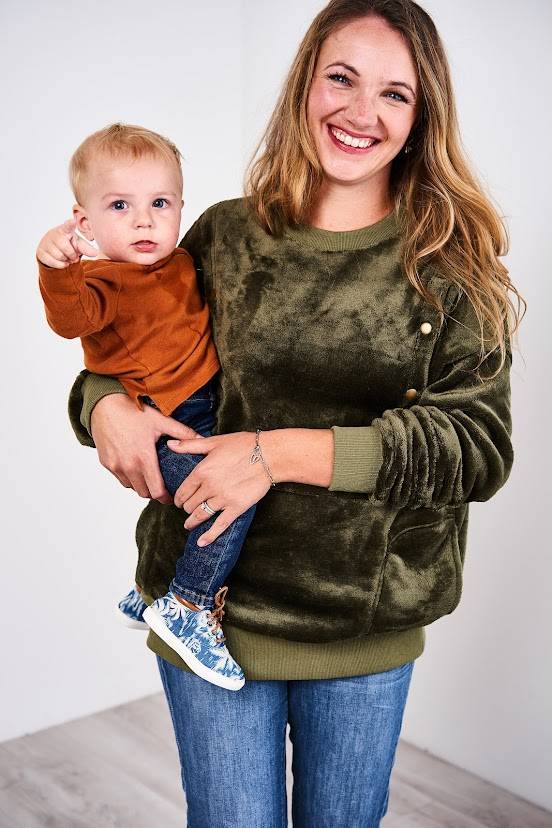 It's no secret that side access is ideal for pumping mamas, and no pullover makes expressing your liquid gold easier than our Fleece Snap Pullover! Featuring a dual-sided, snap closure nursing access, this snuggly sweater lets you customize your pumping experience. Undo all the snaps for easy accessibility or keep some closed for extra privacy. Need to double pump? No problem! Simply undo both sides to help save time while salvaging every last drop!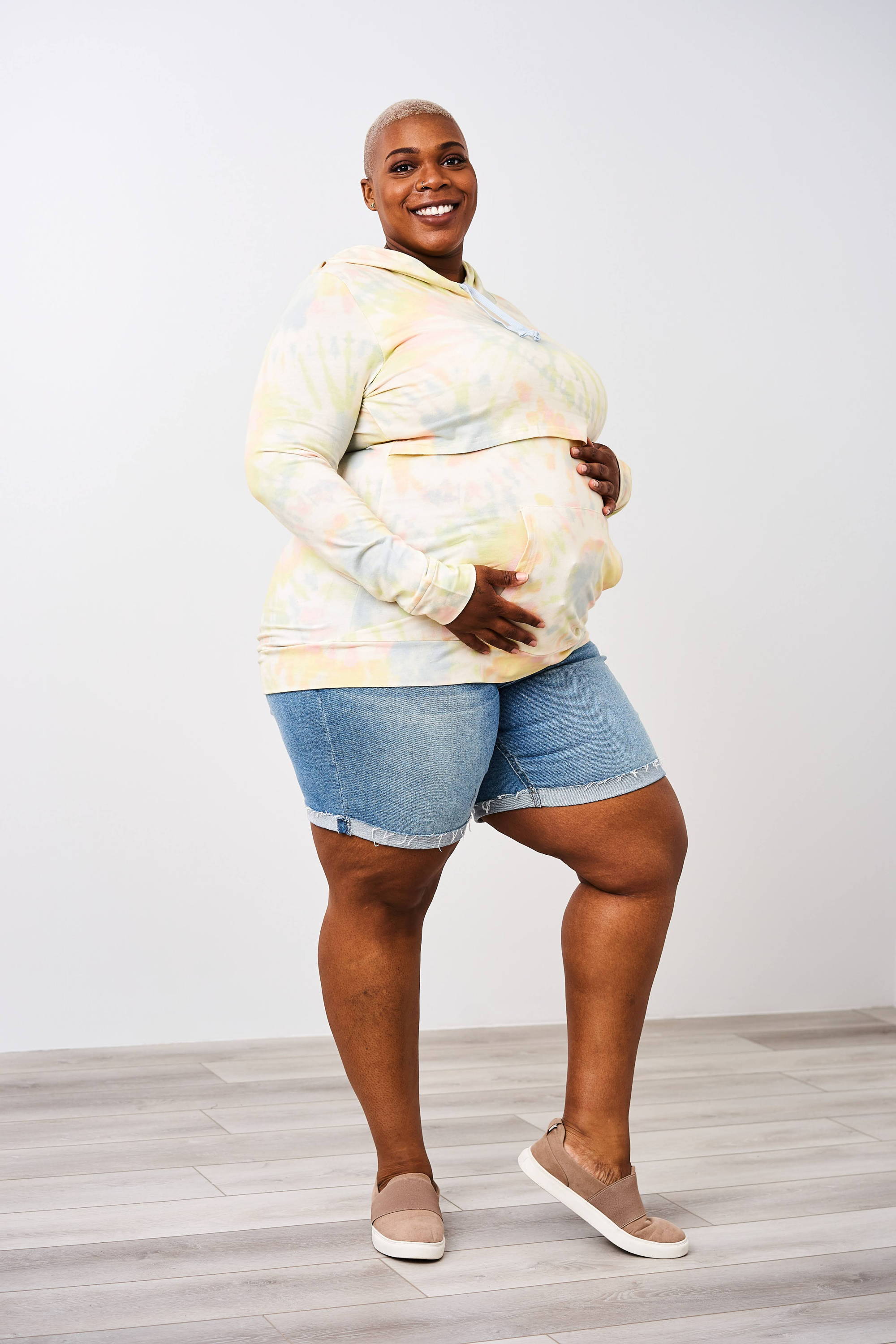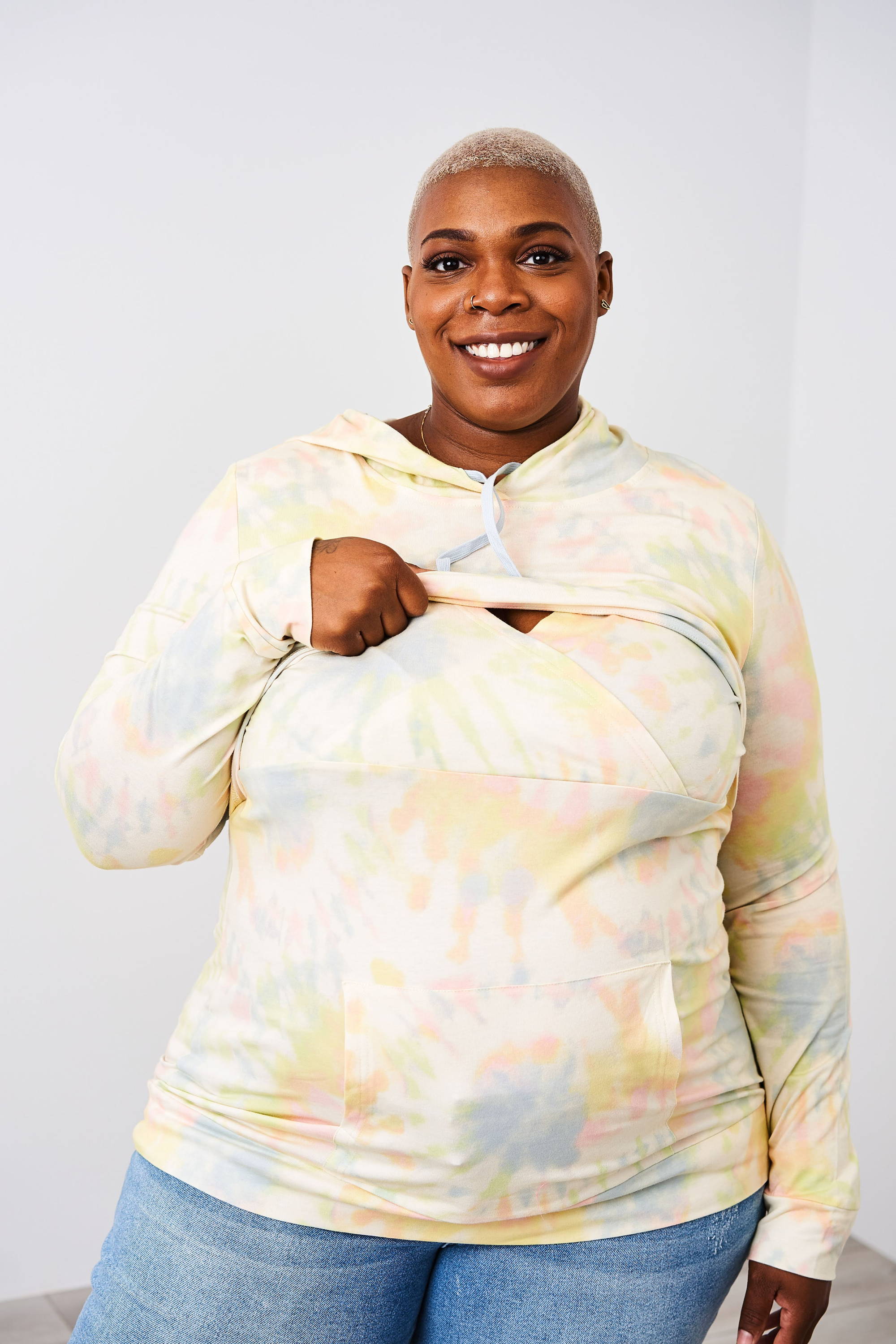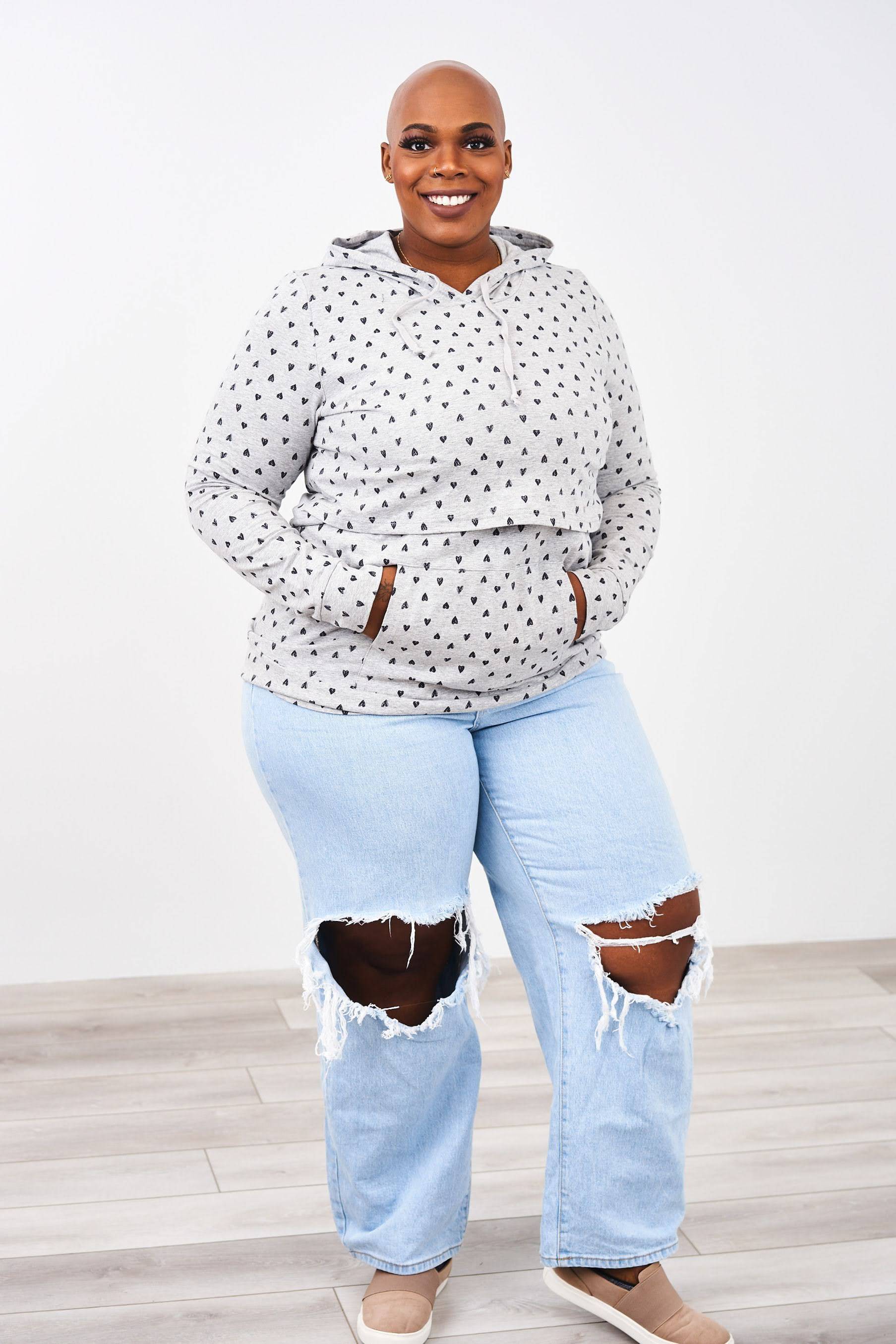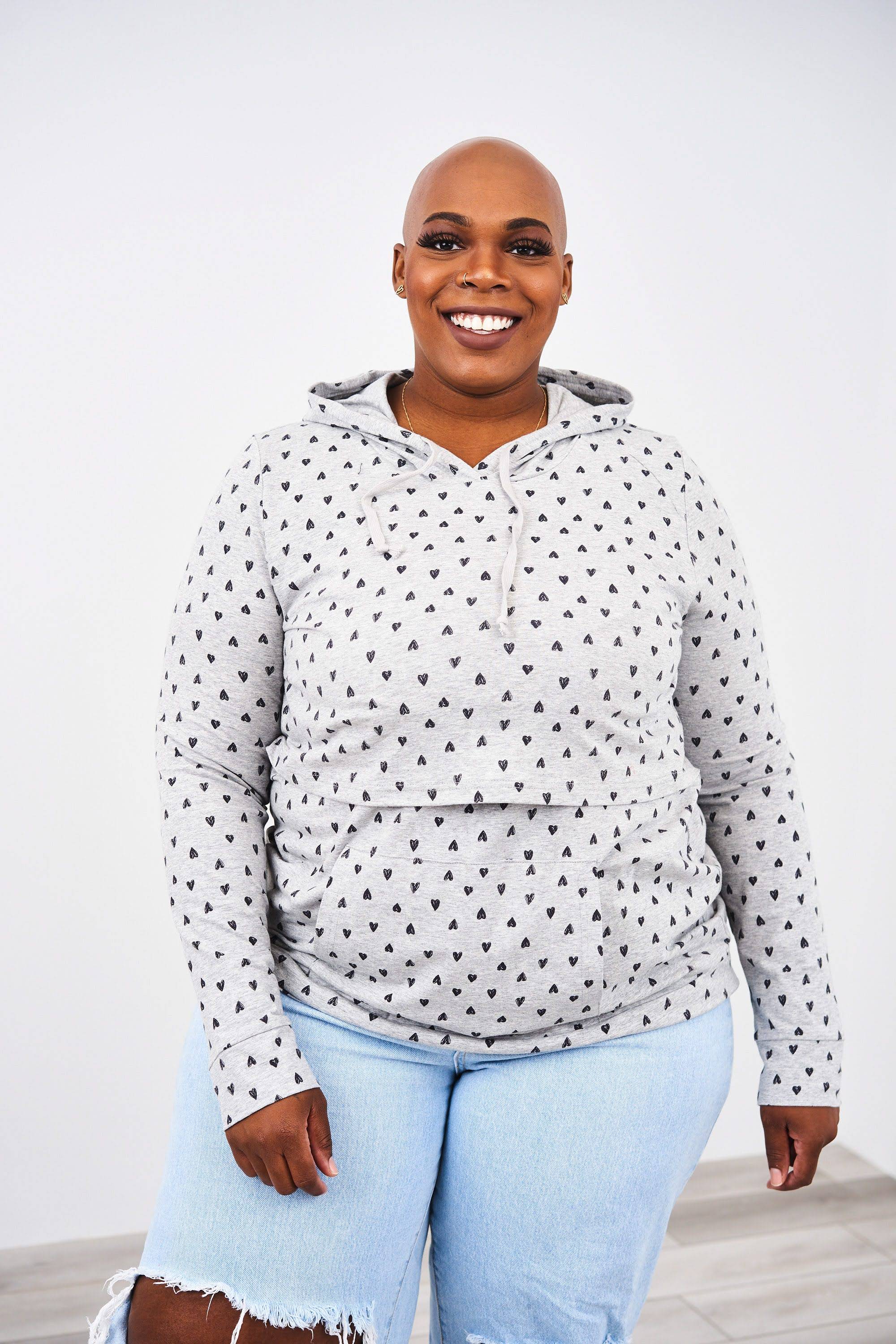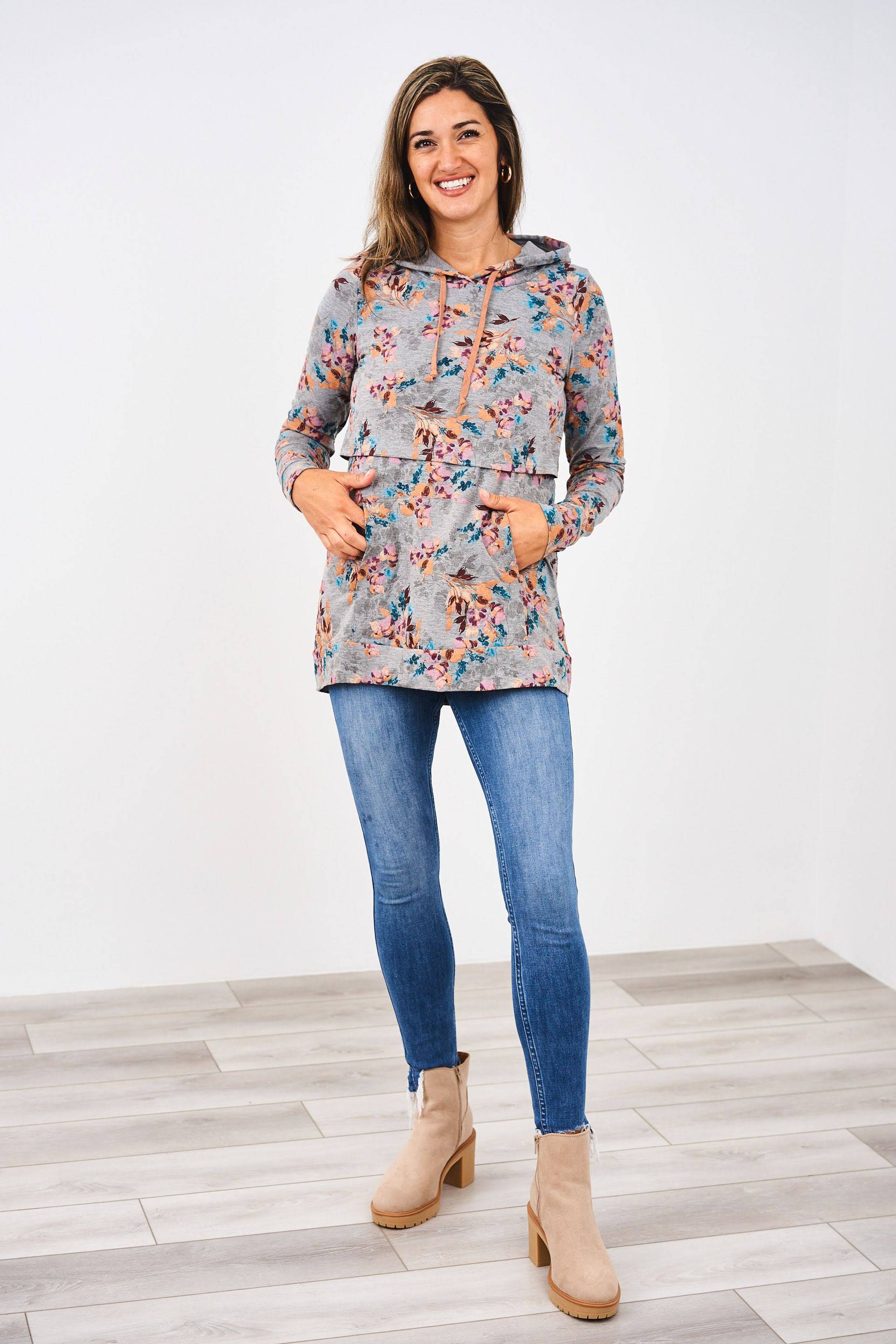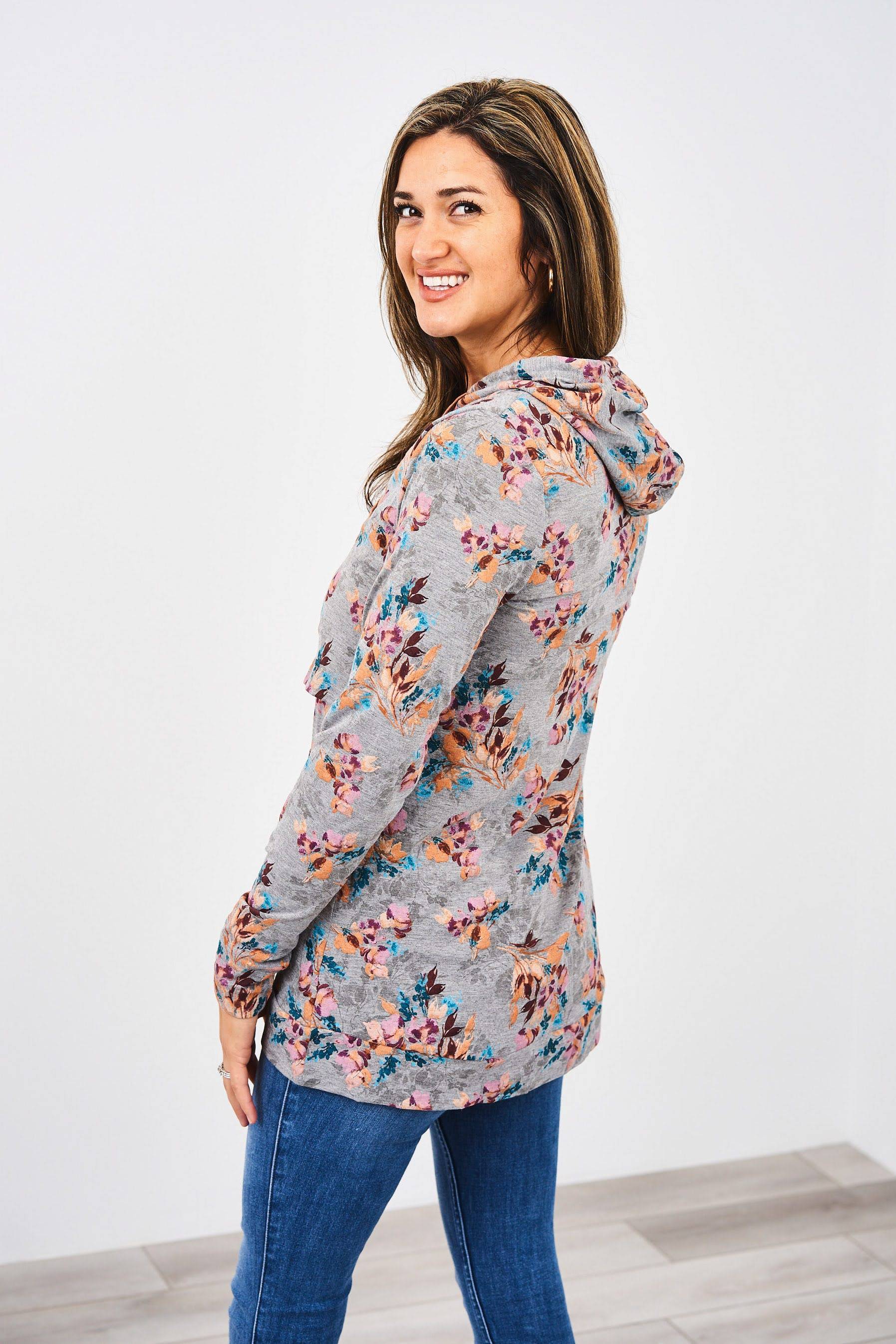 We firmly believe that maternity and nursing wear go hand in hand, so why not invest in versatile styles that can do both? Perfect for accommodating a growing bump, our Lightweight Cotton Hoodie features a stretchy yet sturdy fabric blend designed to expand without losing its shape! Lightweight yet warm, this hoodie is the perfect pick for any pregnant mama who wants her maternity wardrobe to transition from bumpin' to breastfeeding without missing a beat!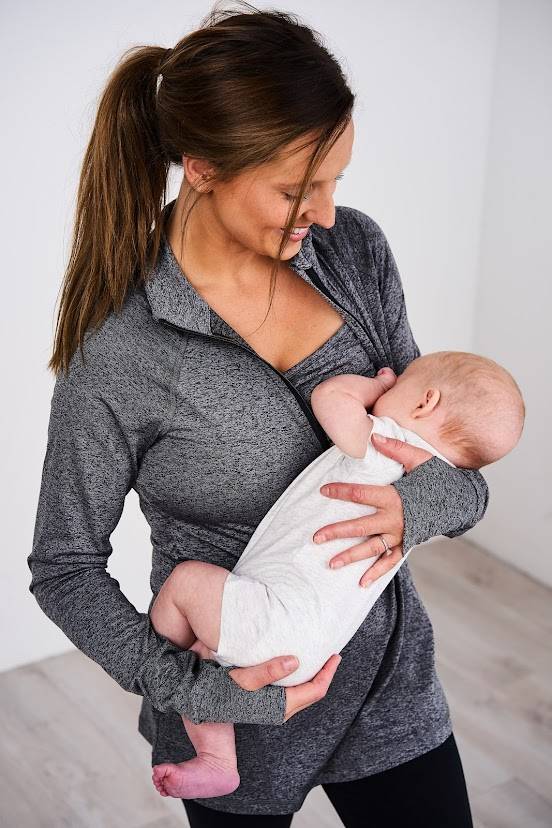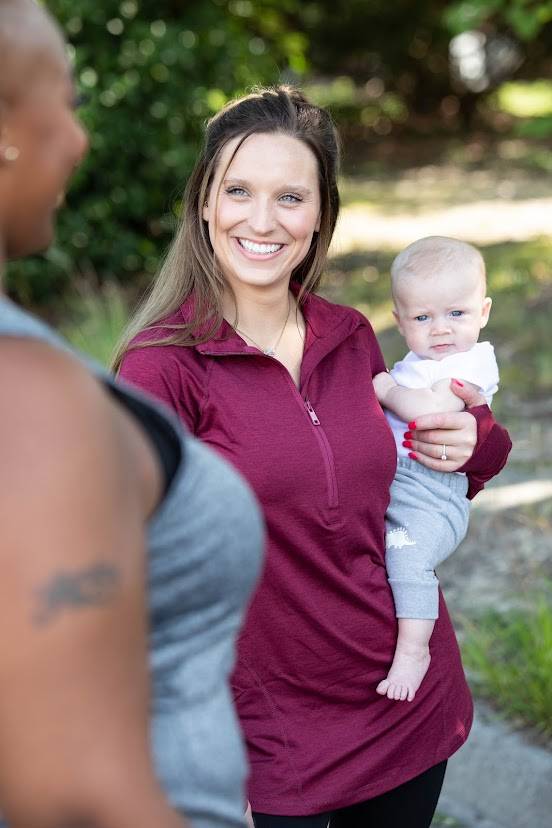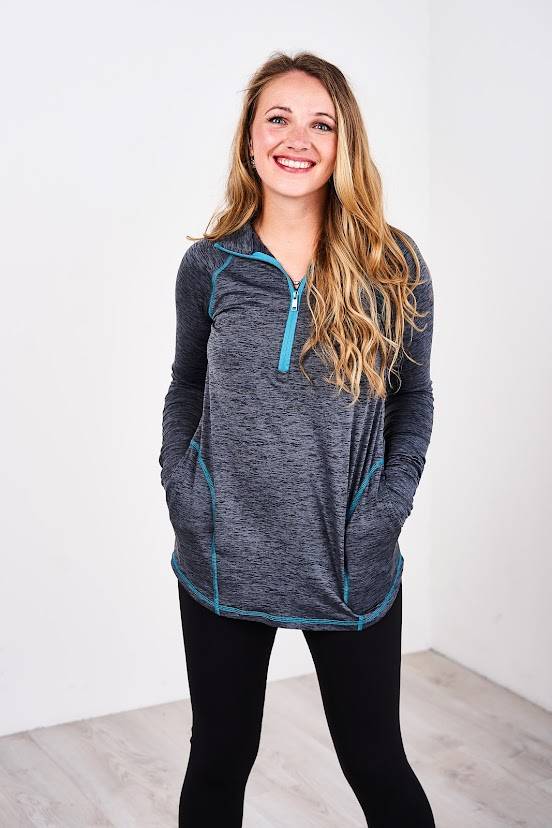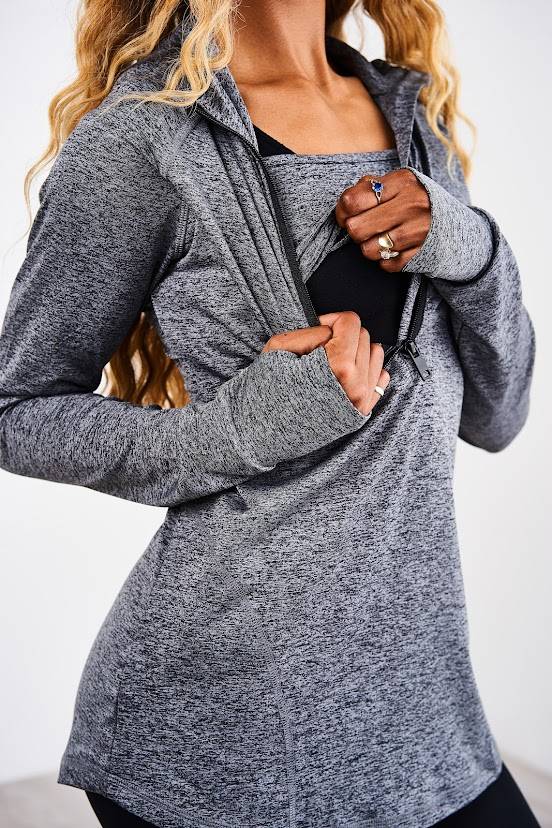 Best for Cold Weather Workouts
Anyone who has ever managed to break a sweat in the winter understands the importance of staying dry. Because most pullovers are made with a plush fabric that holds on to moisture, this can ultimately lead to an even chillier experience. That's why we love recommending our 1/4 Zip Performance Nursing Pullover to all our sporty mamas. Thanks to its moisture-wicking fabric blend, this breastfeeding-friendly style provides the perfect balance between keeping your cool and staying warm.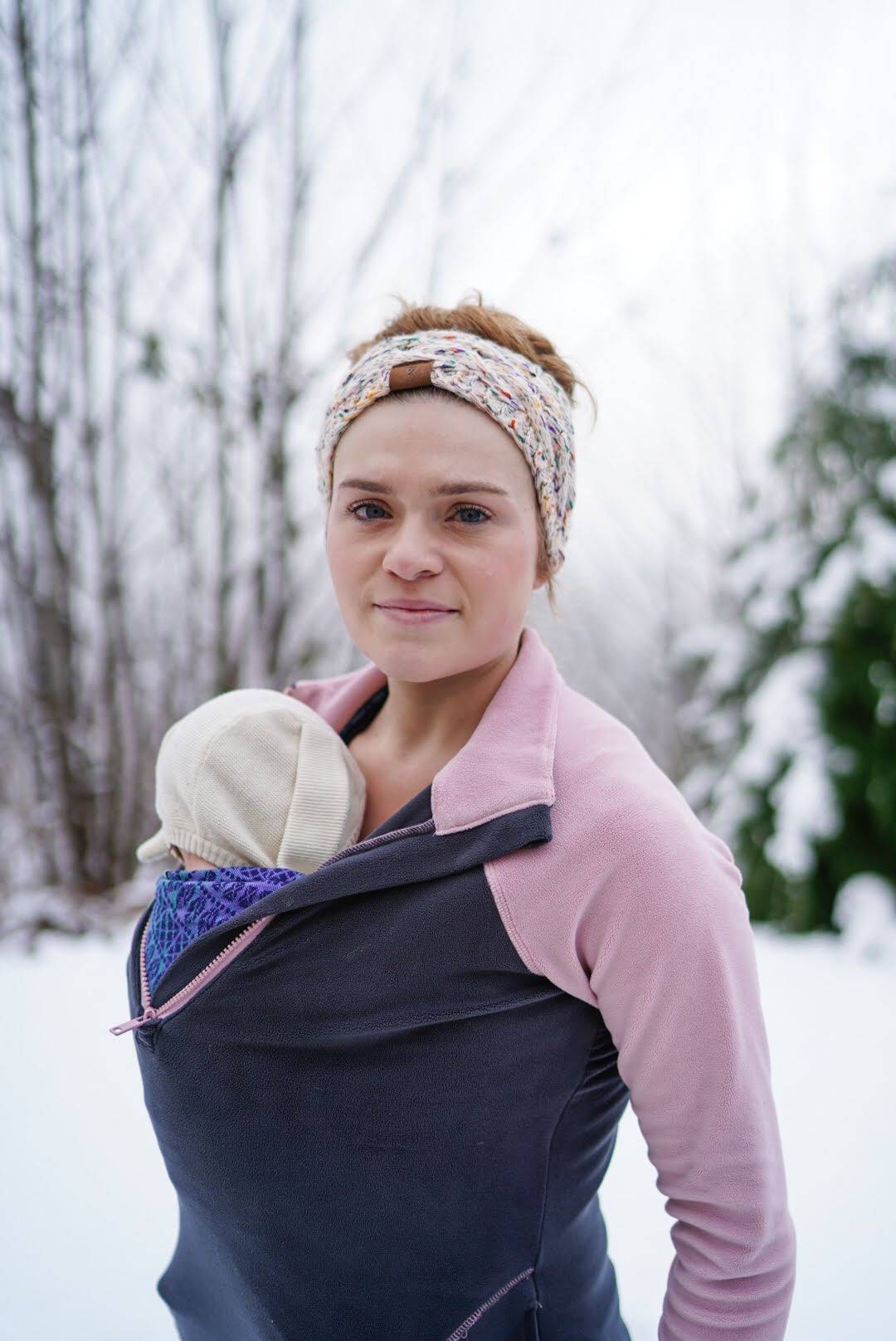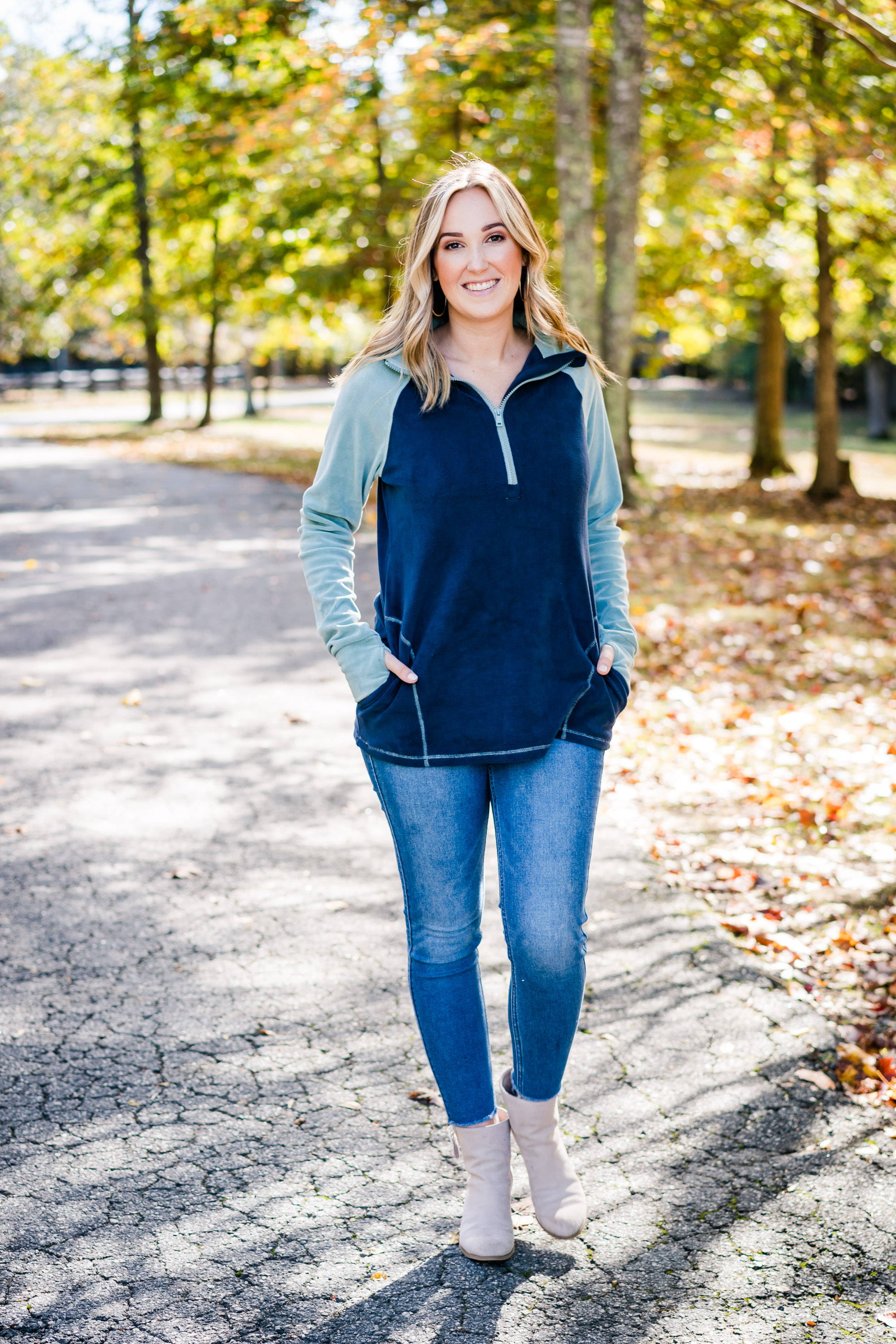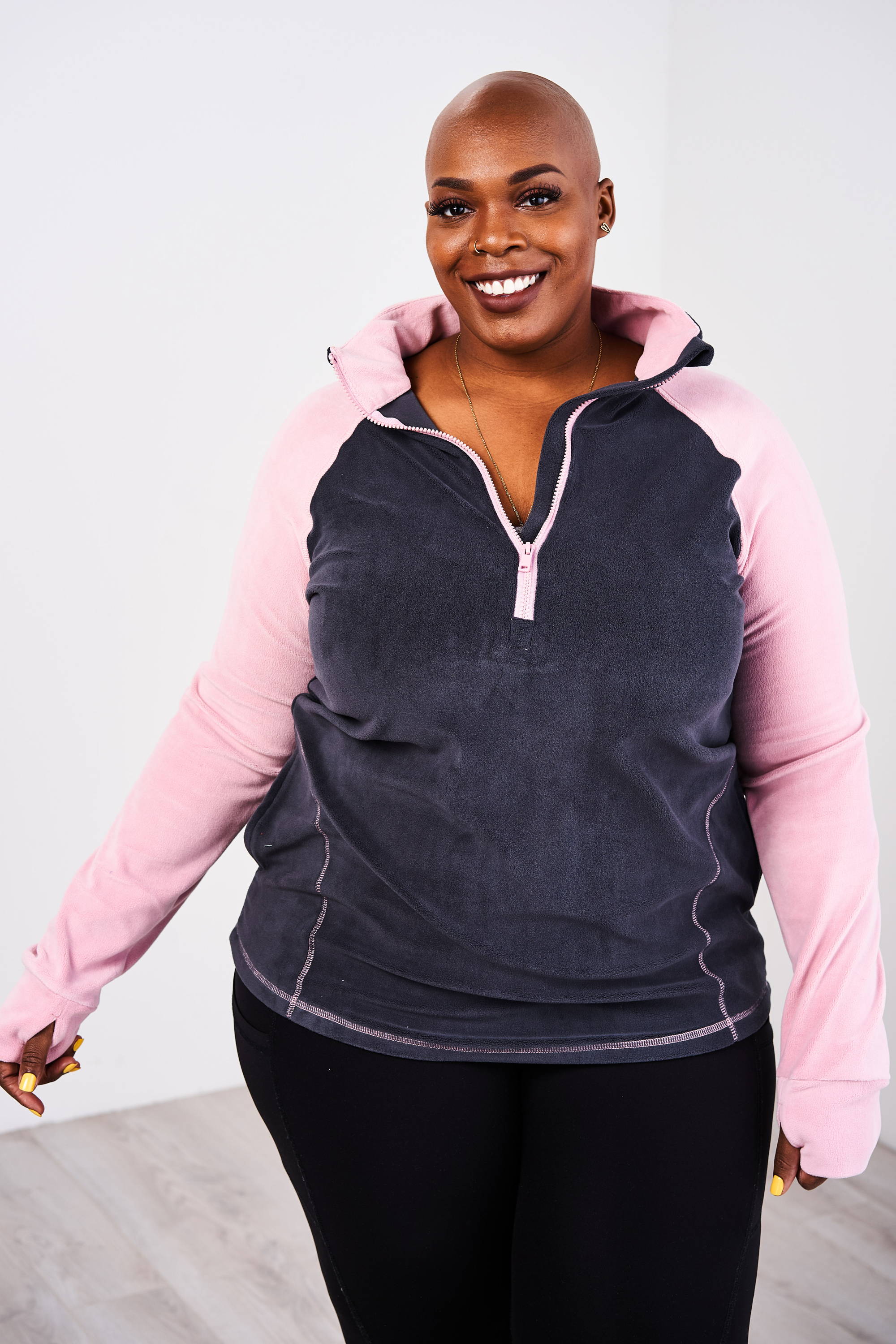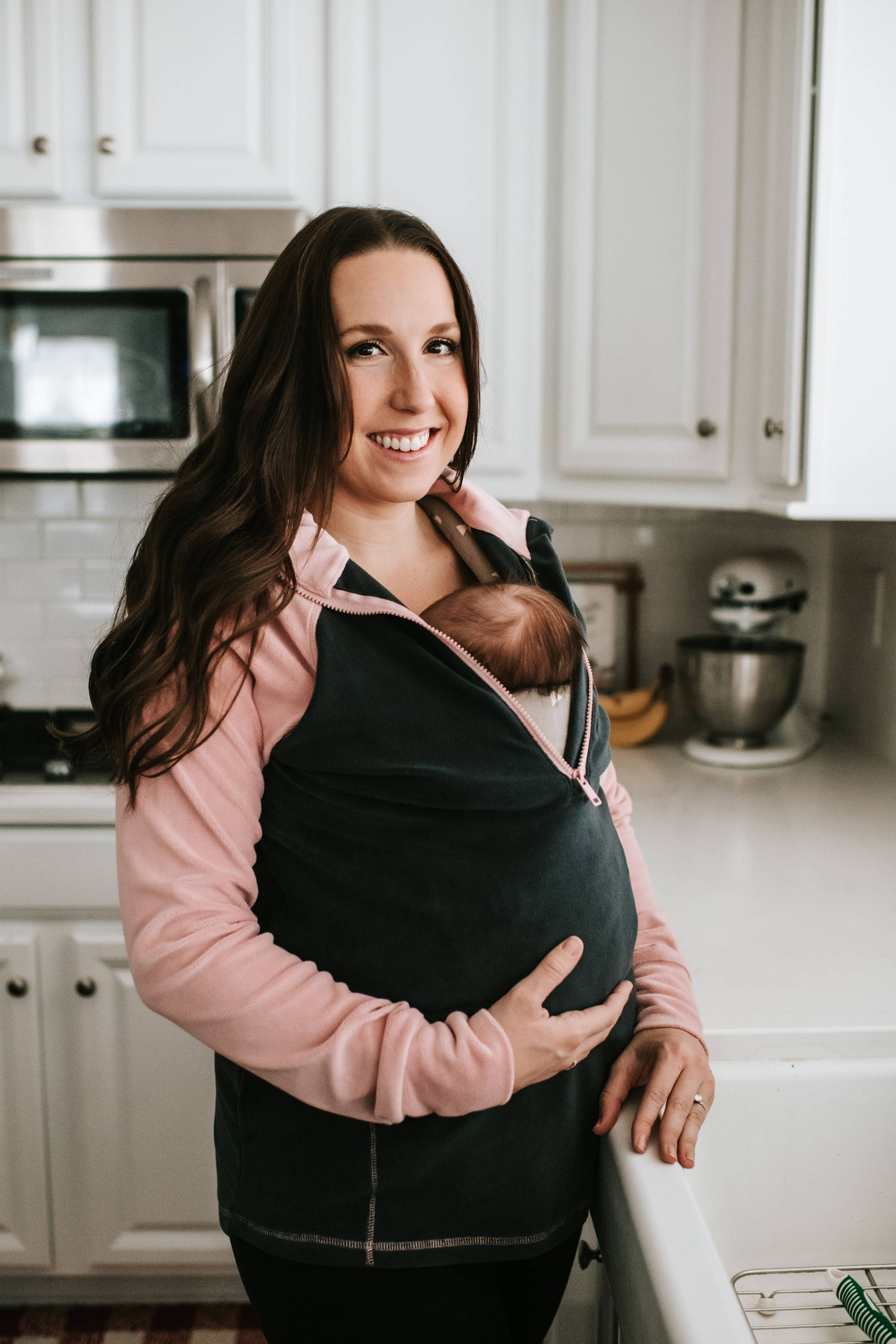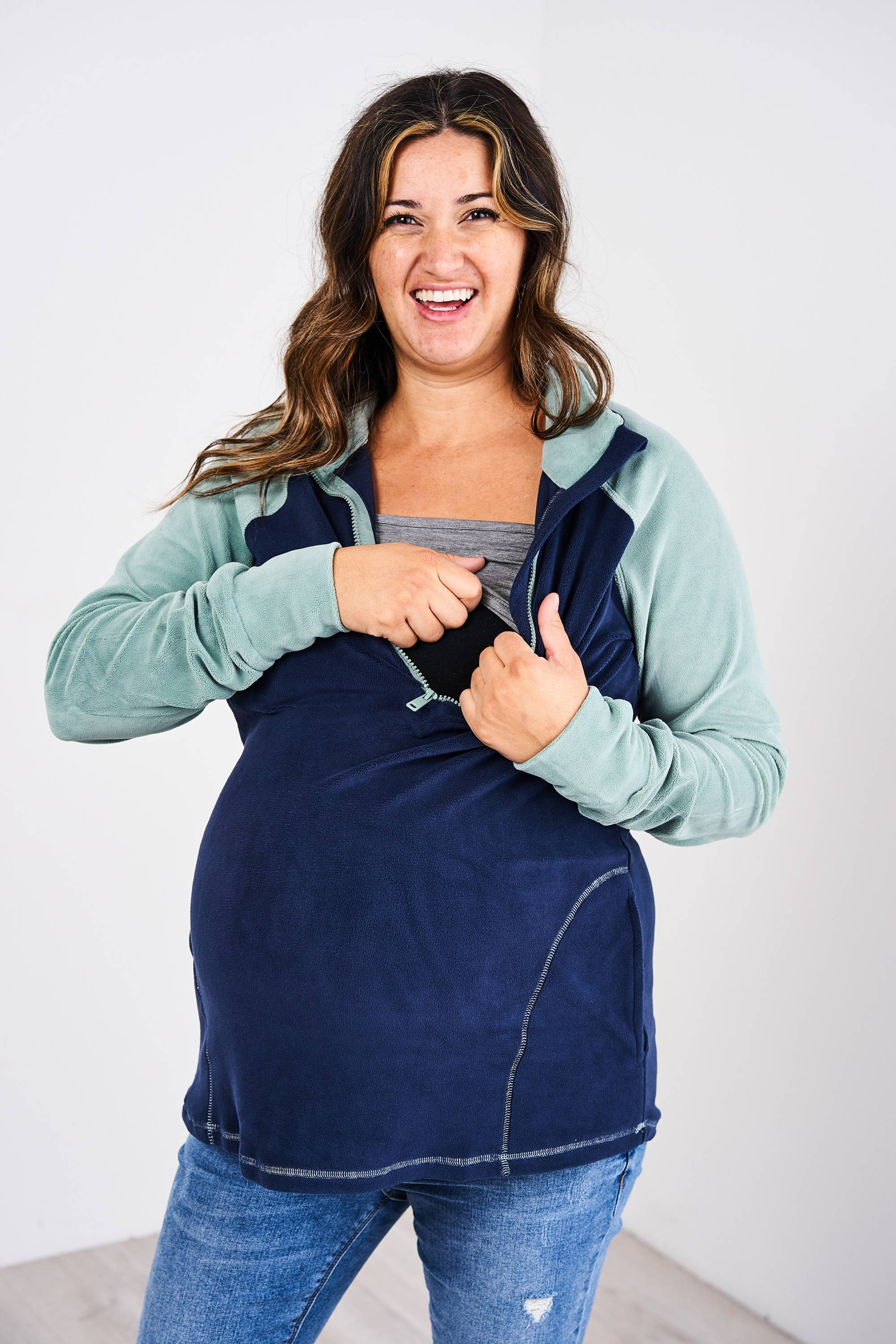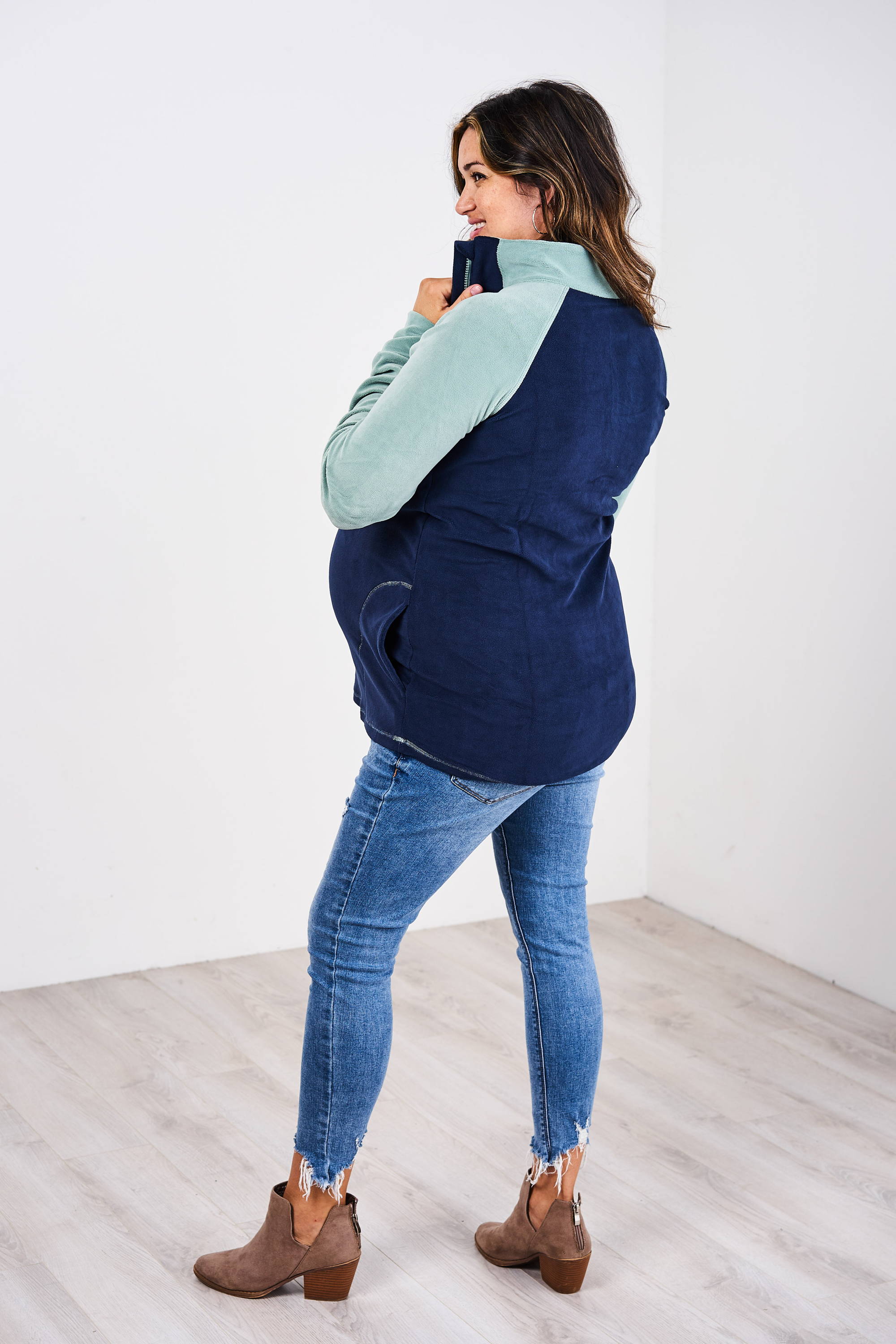 Best for Outdoor Adventures
For the Mamas who love outdoor adventures in the cold, our Zip Fleece Pullover is perfect for any journey! It's soft, sporty, and stretchy fleece has easy breastfeeding access, room for a growing bump or baby wearing on the go, spacious pockets for all your gear and collected treasures, PLUS thumbholes to keep your hands warm! You'll reach for this soft and rugged style all season long and well beyond your breastfeeding days!

All items shipped with love by other Mamas from our warehouse in Richmond, VA!