The Mama Behind the Brand

"When I founded Latched Mama seven years ago, I had two children under 2 years old, and like many parents at that stage, I was struggling to find a purpose in the sea of diaper changes, Target trips, and mommy-and-me gymnastics. It was then that I found my passion in providing for other women what the experience had lacked for me: support, community, and postpartum clothes that actually fit. As the business grew, so did the community. Now, I continue my mission to support new moms and normalize affordable nursing wear with the help of my team of 42 employees." -Melissa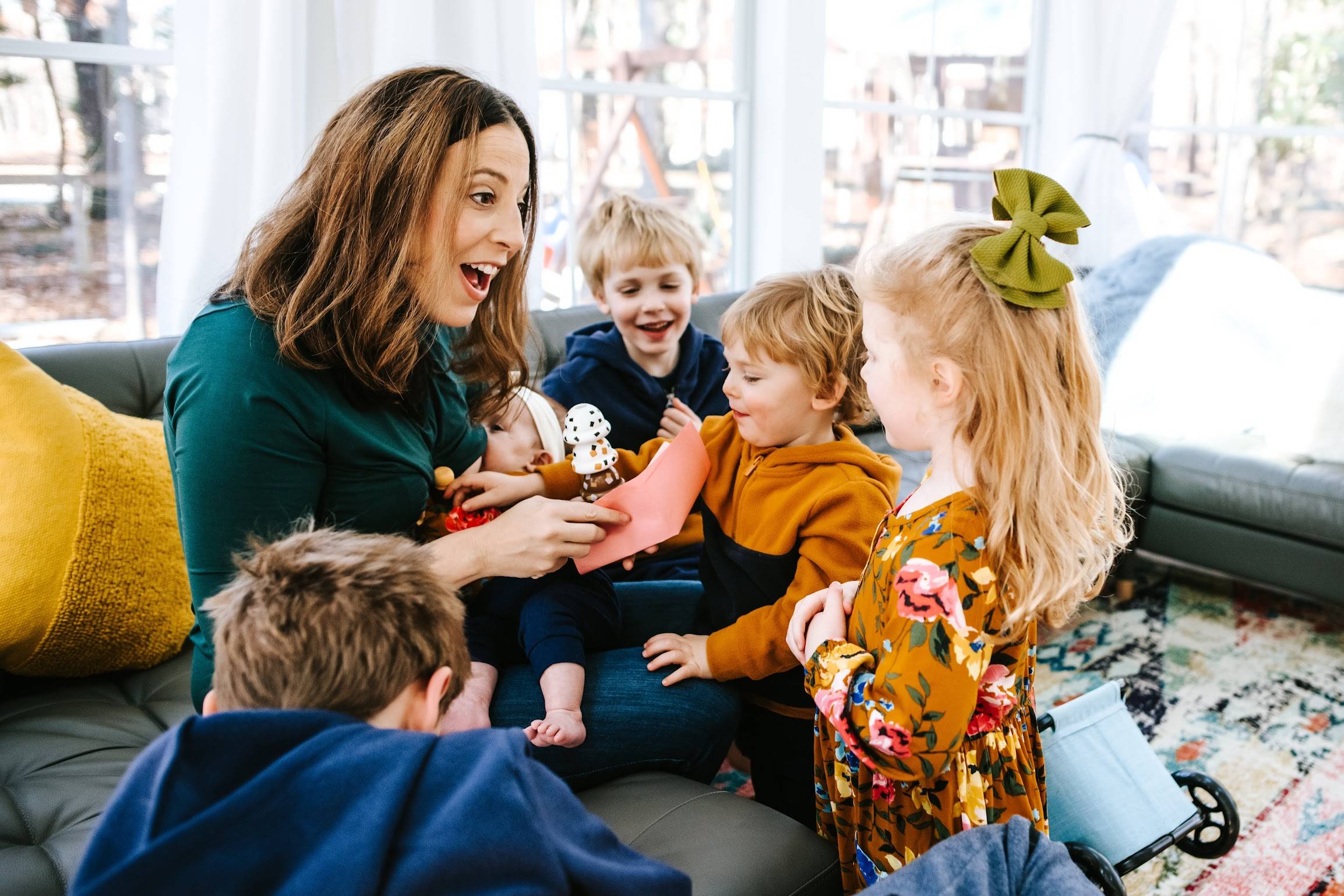 Melissa Wirt is the CEO and founder of Latched Mama, a breastfeeding-apparel company whose parent-friendly policies are setting a new standard for flexible work. A certified lactation counselor, Melissa founded Latched Mama in 2014 in response to the lack of comfortable, stylish, and affordable nursing-wear options for women. Latched Mama has since grown into a robust brand and community that counts close to half a million members and has been featured in media outlets ranging from Business Insider to USA Today to CBS This Morning.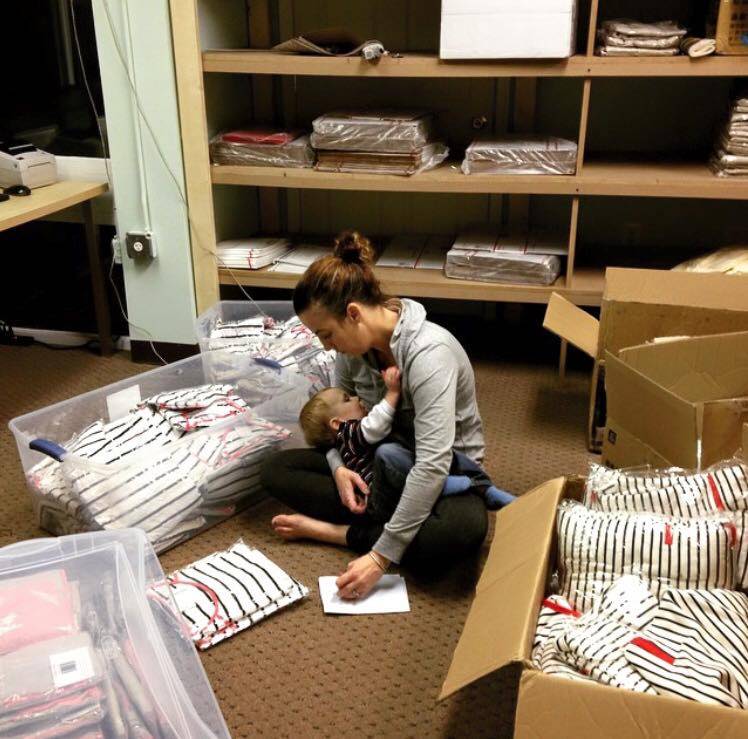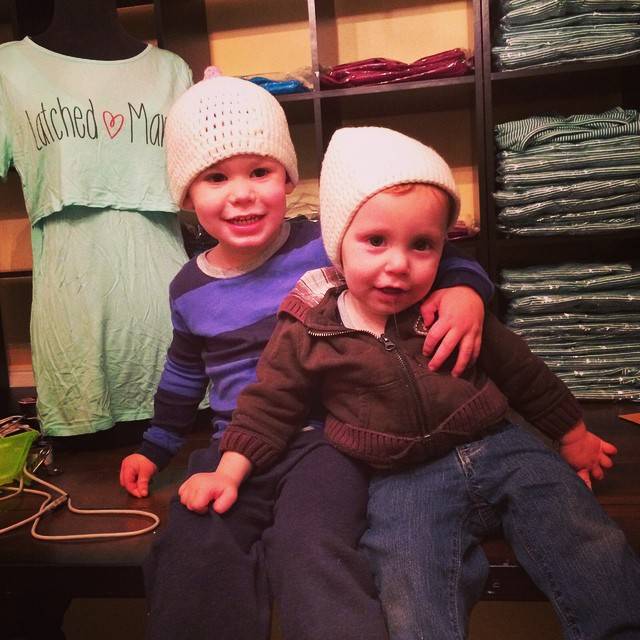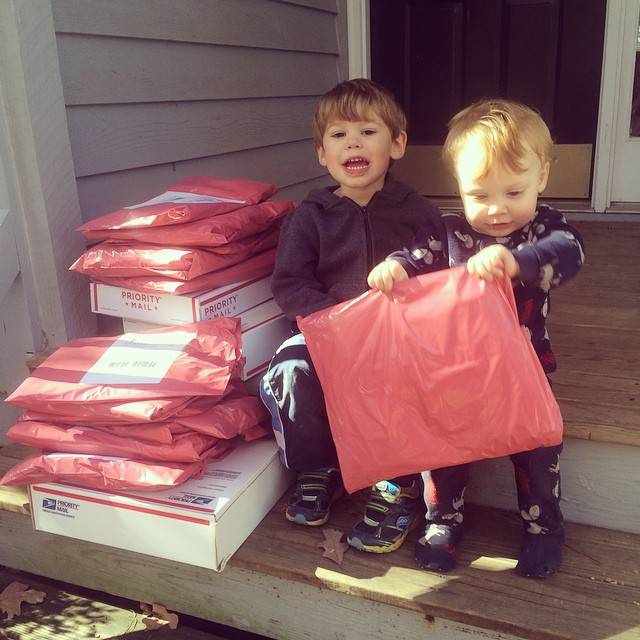 "Latched Mama was born on a park bench at the playground. I distinctly remember unzipping my sweatshirt and being incredibly cold while Alex ate. I remember making sure that the cold, hard zipper wasn't pushing against his cheek and suddenly thinking that there had to be a better way. I researched what was available in the market and was turned away by the pricing. So I set off to create styles that were functional, comfortable and affordable. We launched Latched Mama in the fall of 2014 and haven't looked back!" -Melissa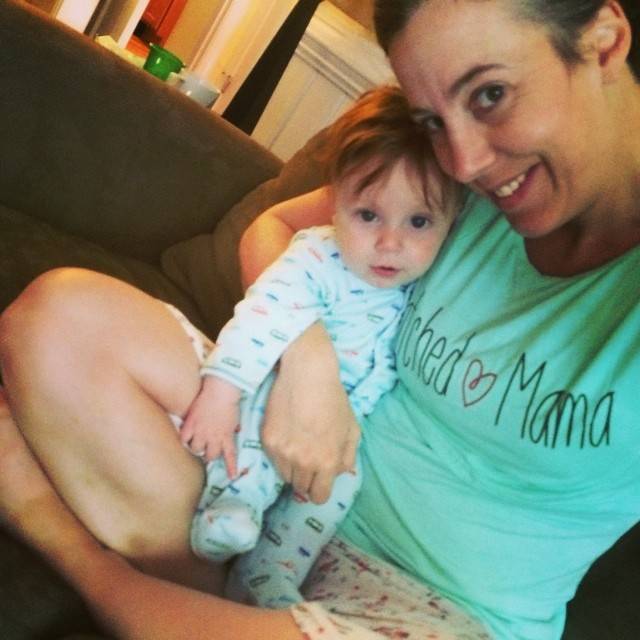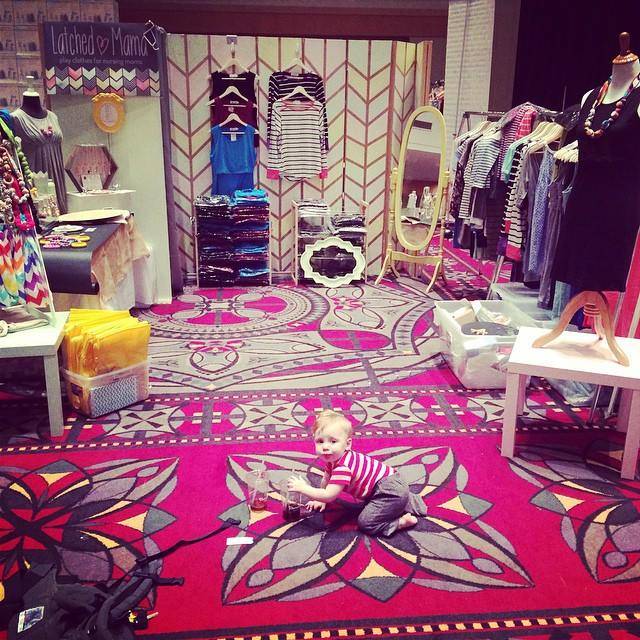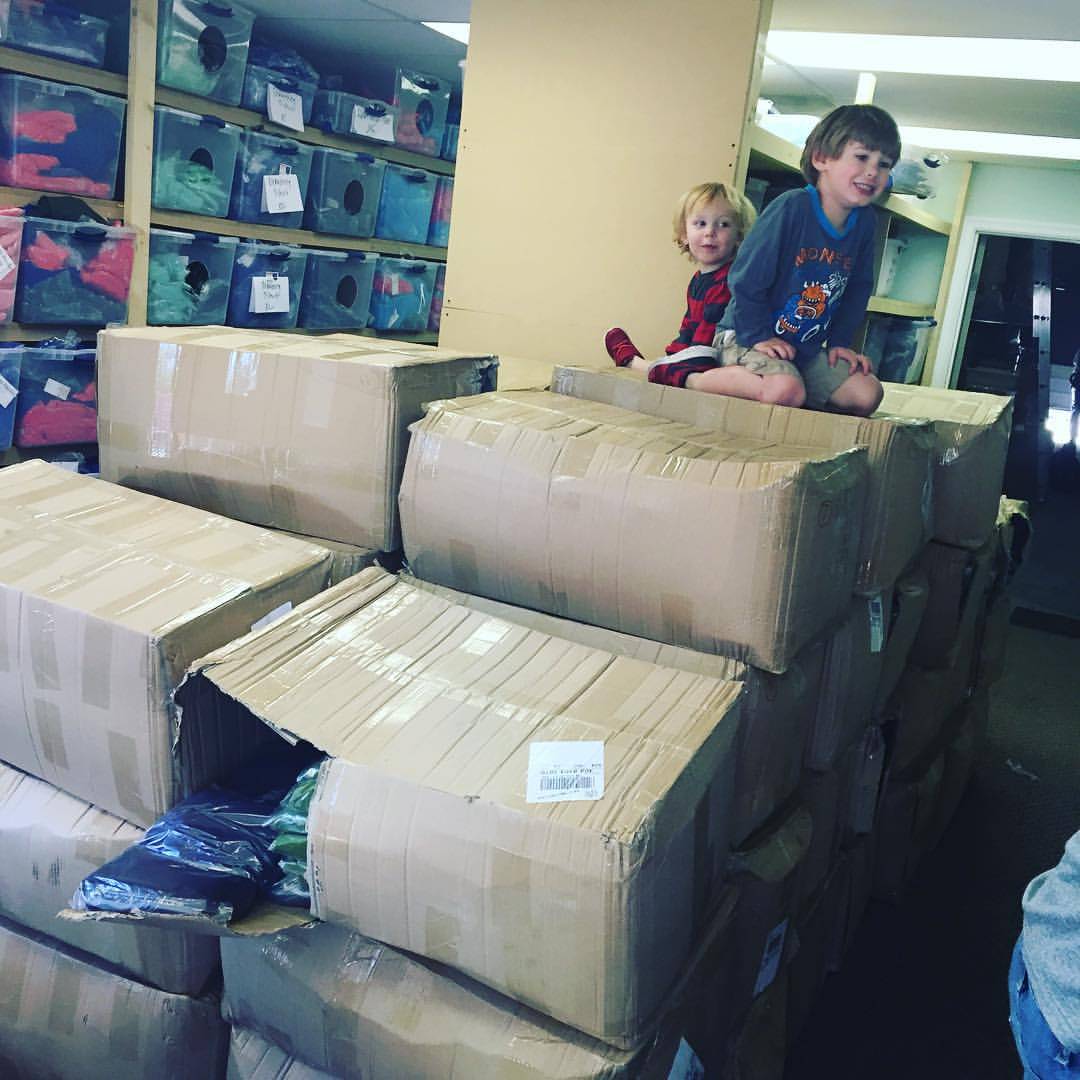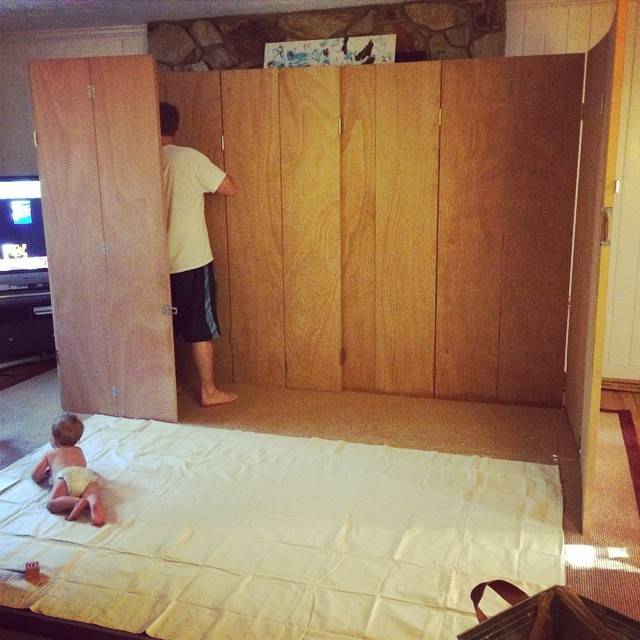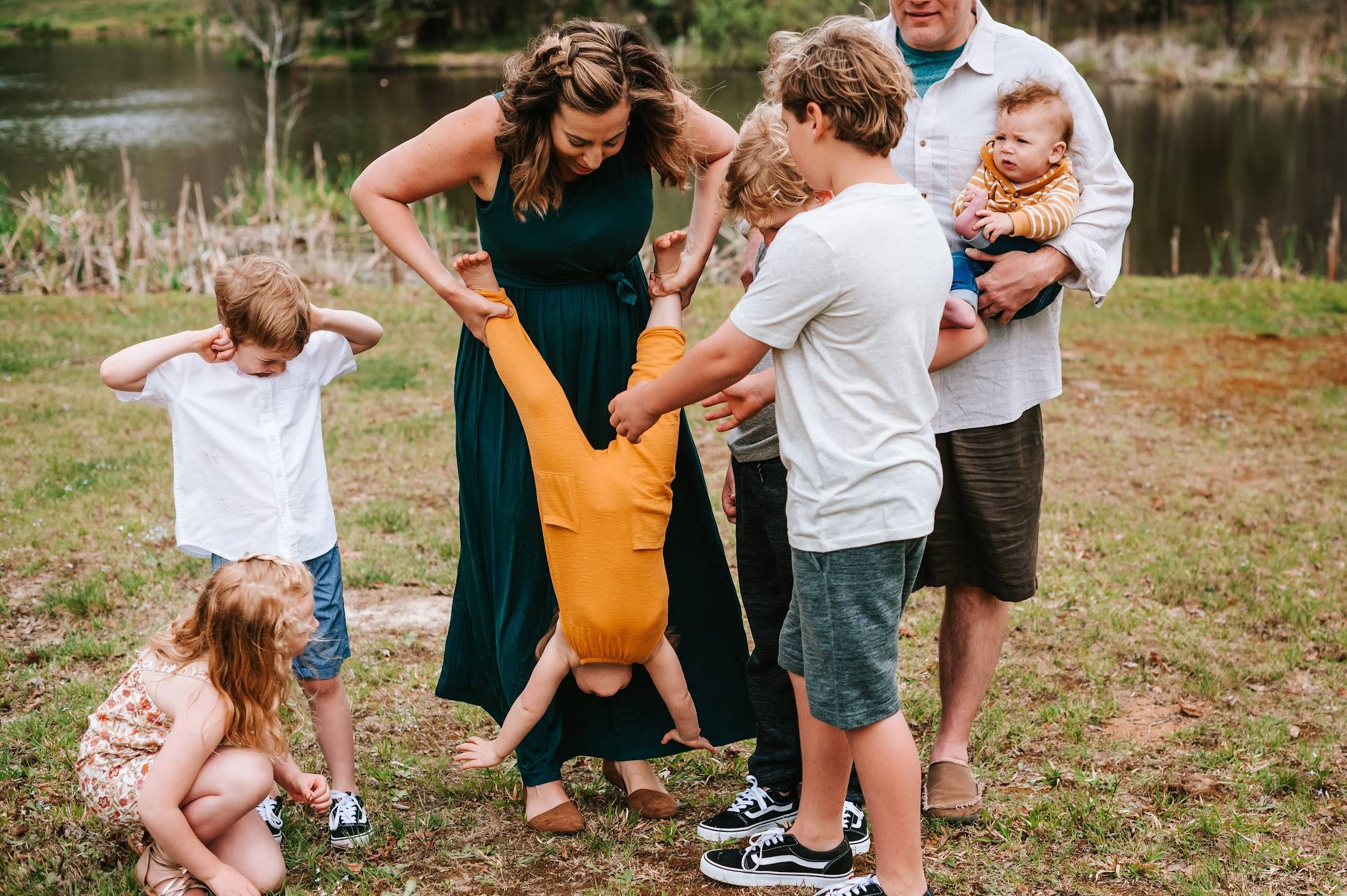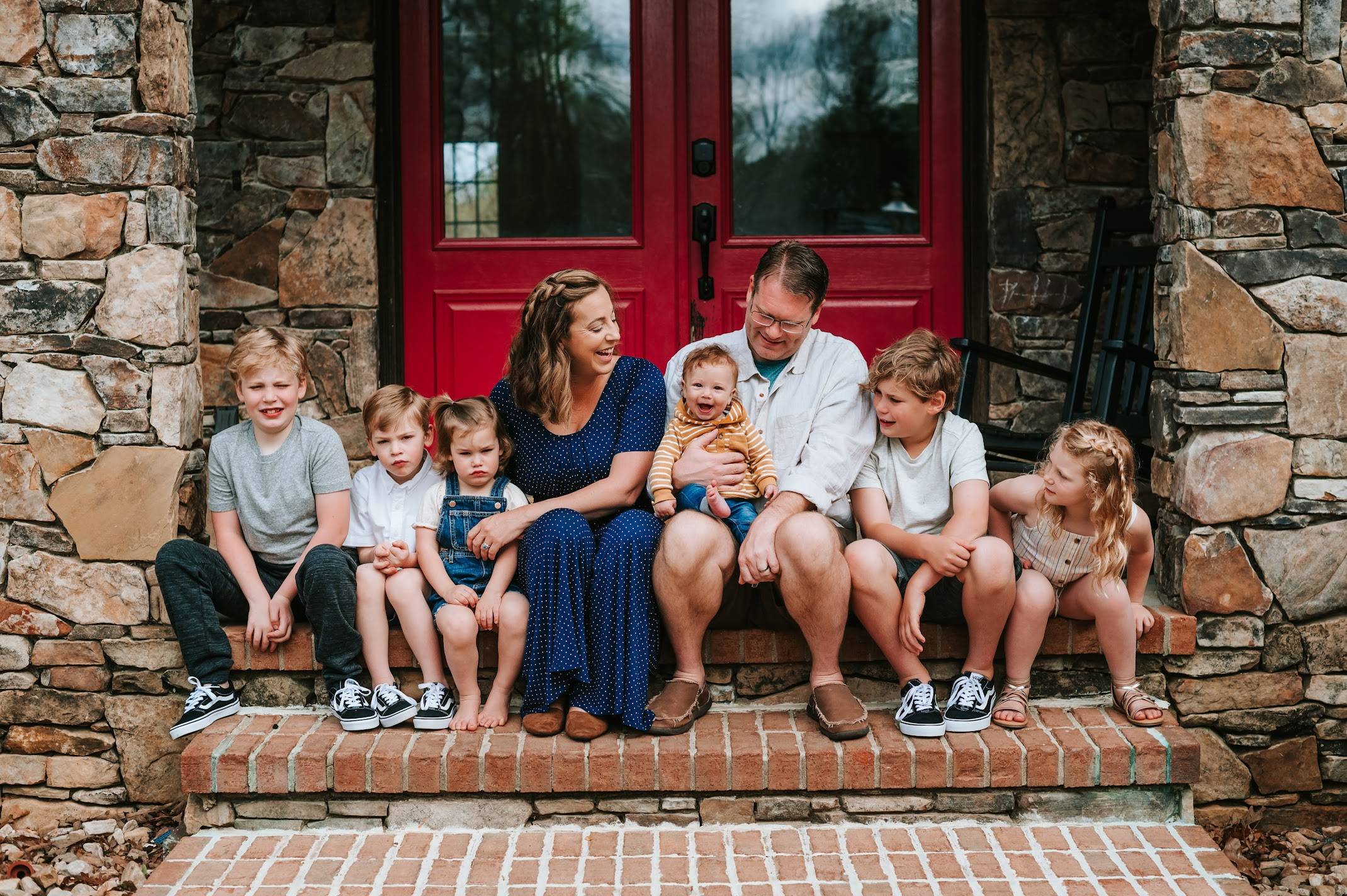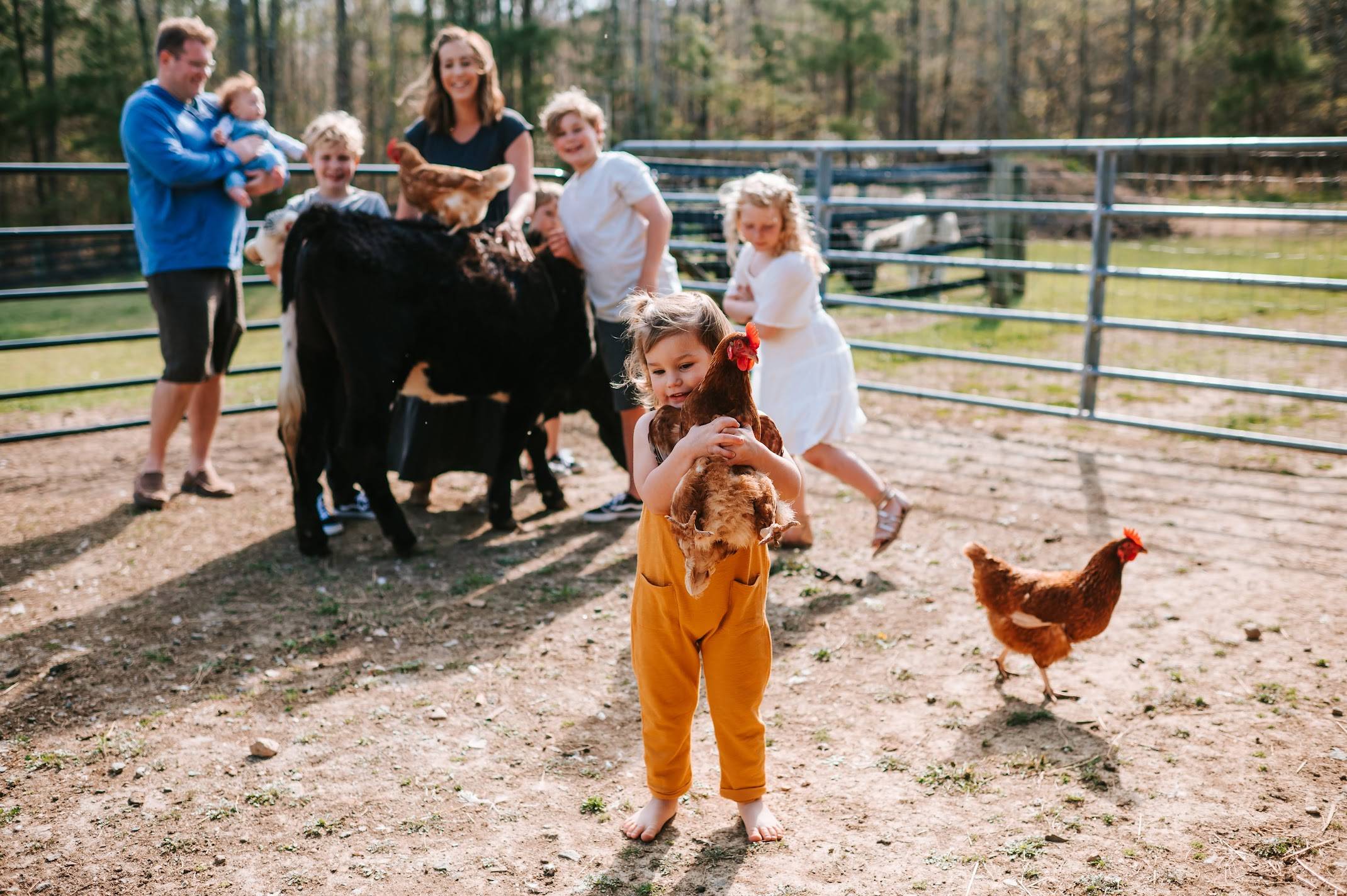 Melissa and her husband Eric live with their six children outside of Richmond, VA. You can follow her family adventures on the farm and in life, as she brings community to motherhood and in the workplace by connecting on Instagram: @thelatchedmama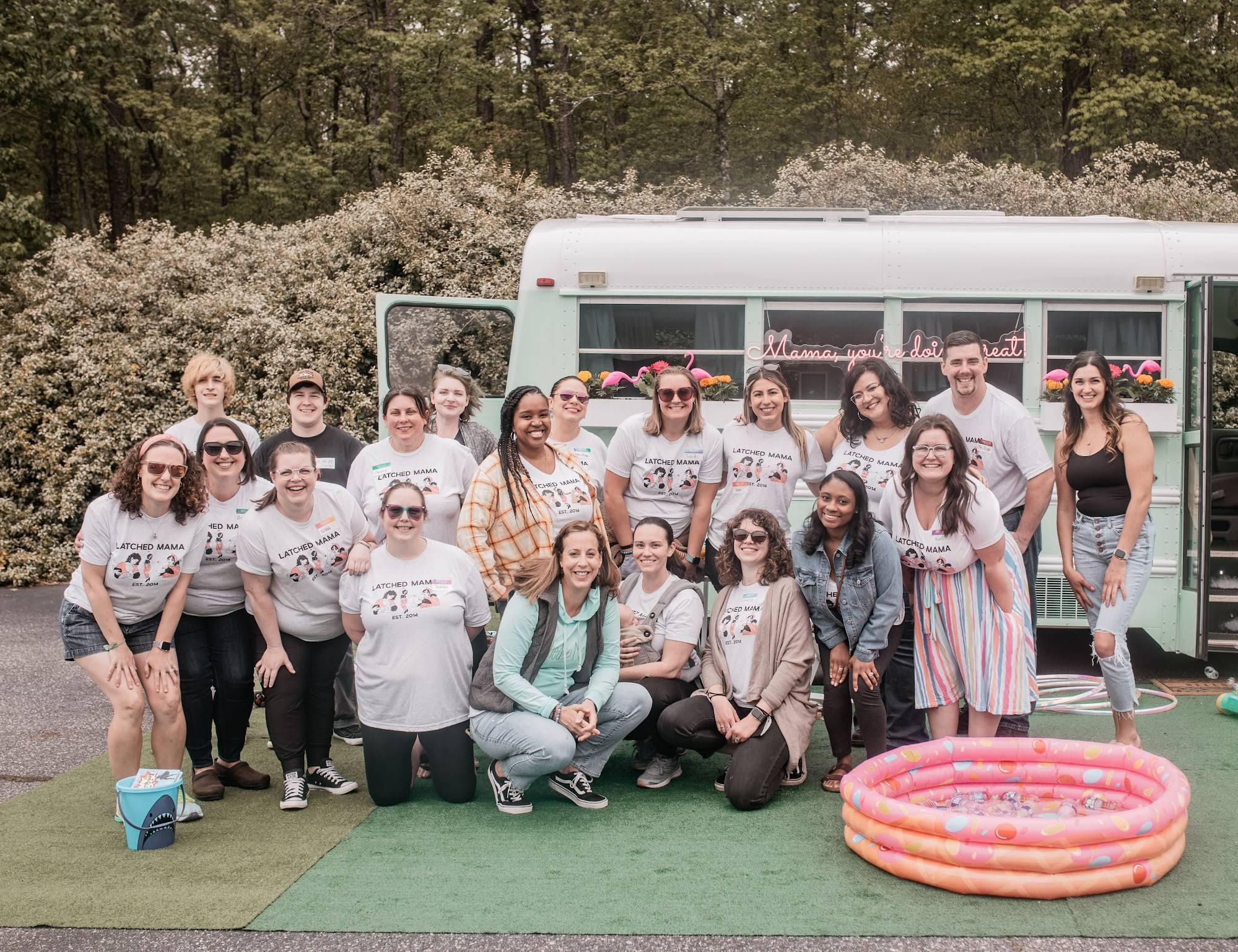 Our team consists of certified lactation consultants, birth and postpartum doulas filled with knowledge and lots of love. We are growing beyond just a nursing clothing line, and through our Facebook page, blog, and podcast, we are accomplishing our mission of offering support and encouragement to new moms. We have our own warehouse and fulfillment center, fabulous employees, and many warehouse babies to remind us why we're all doing this...to continue to grow and cultivate nourishing relationships with our babies!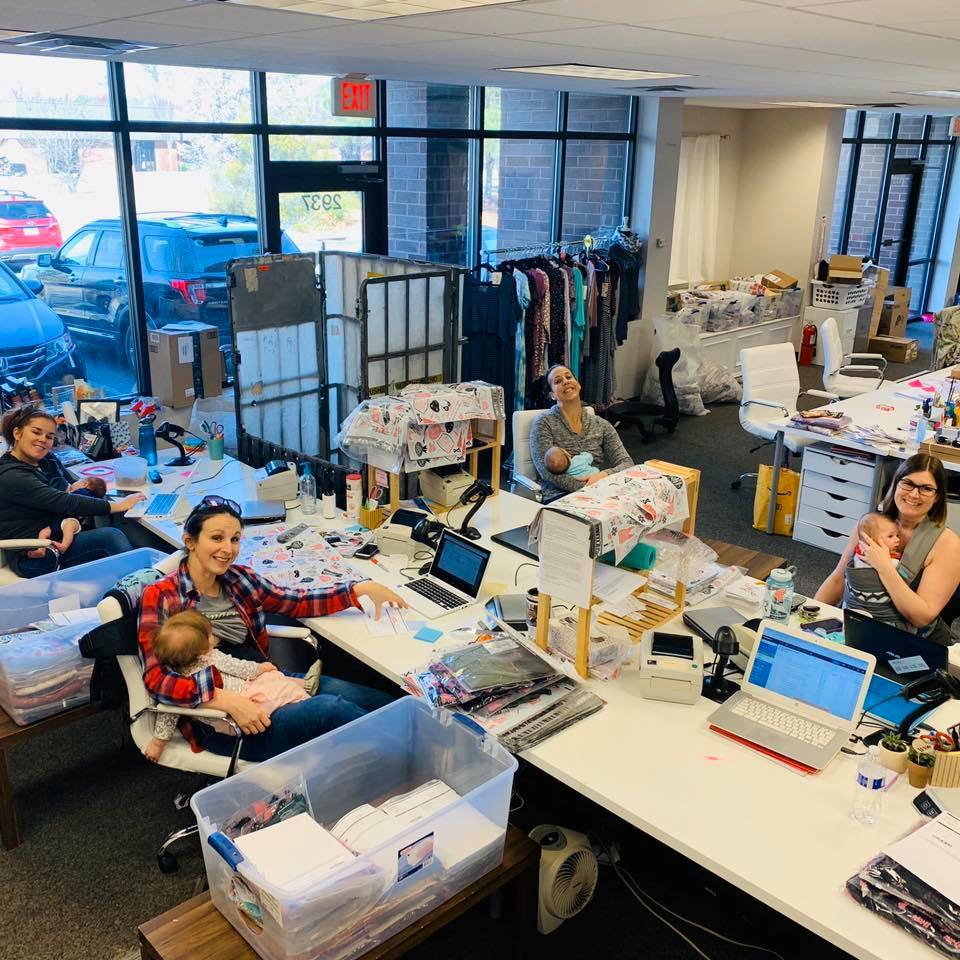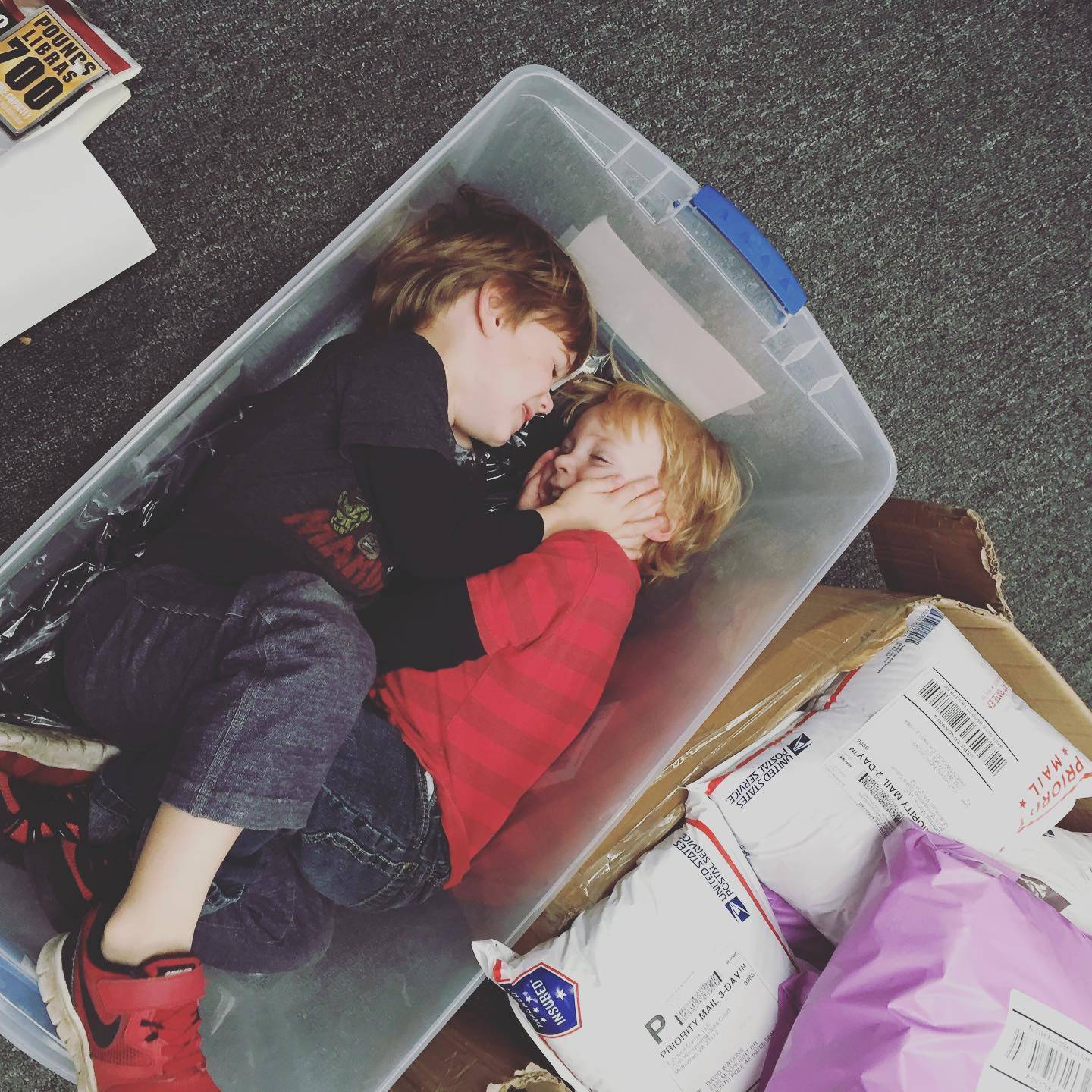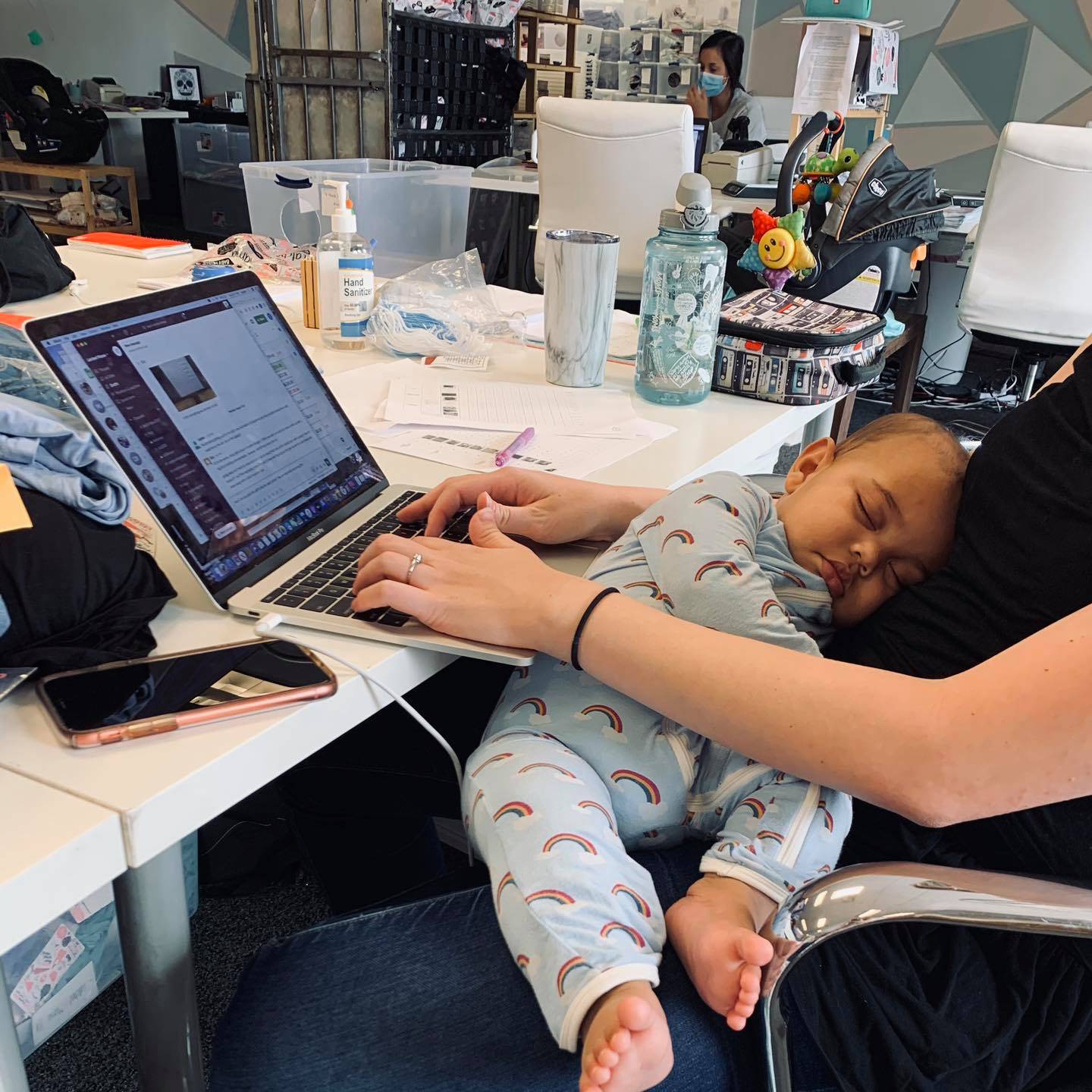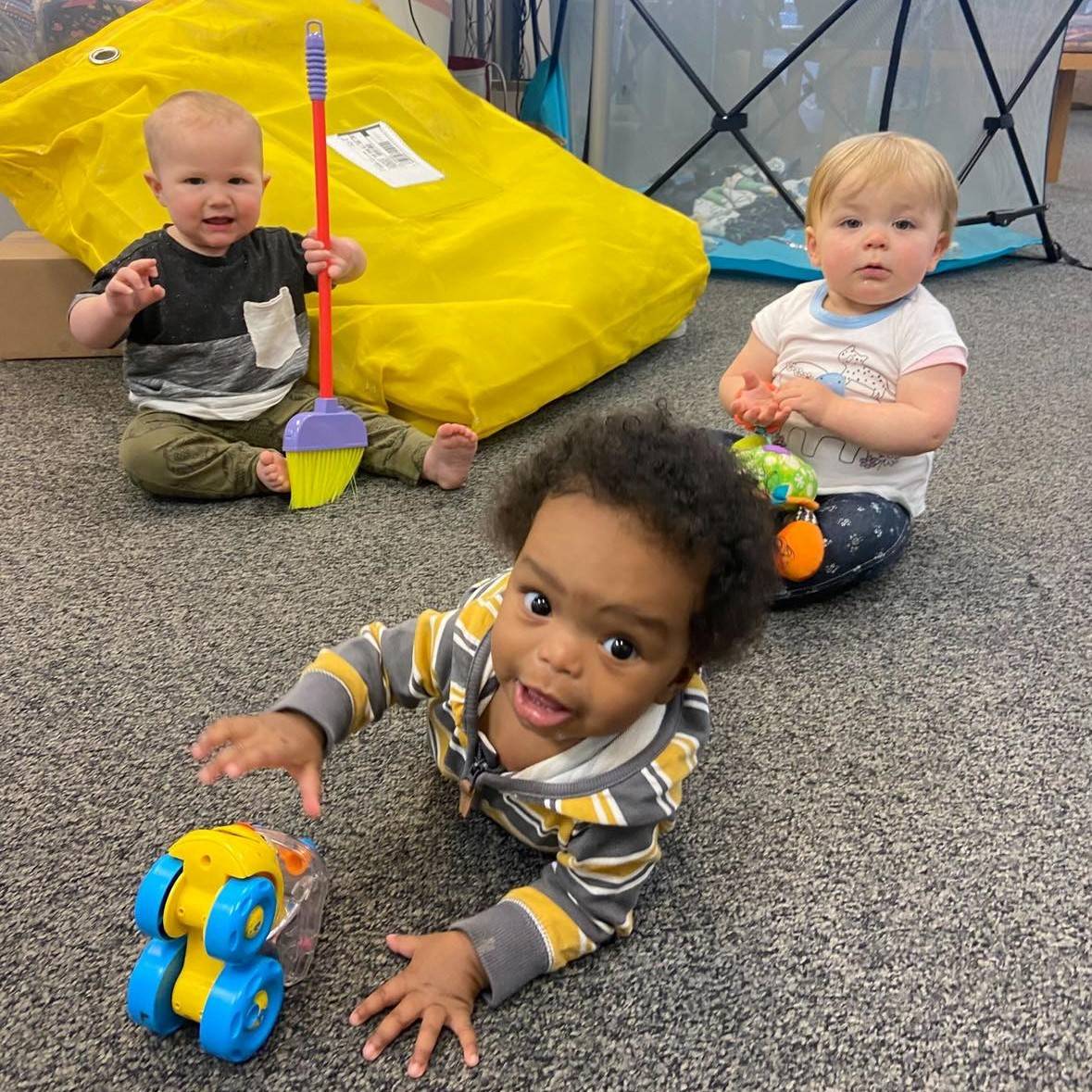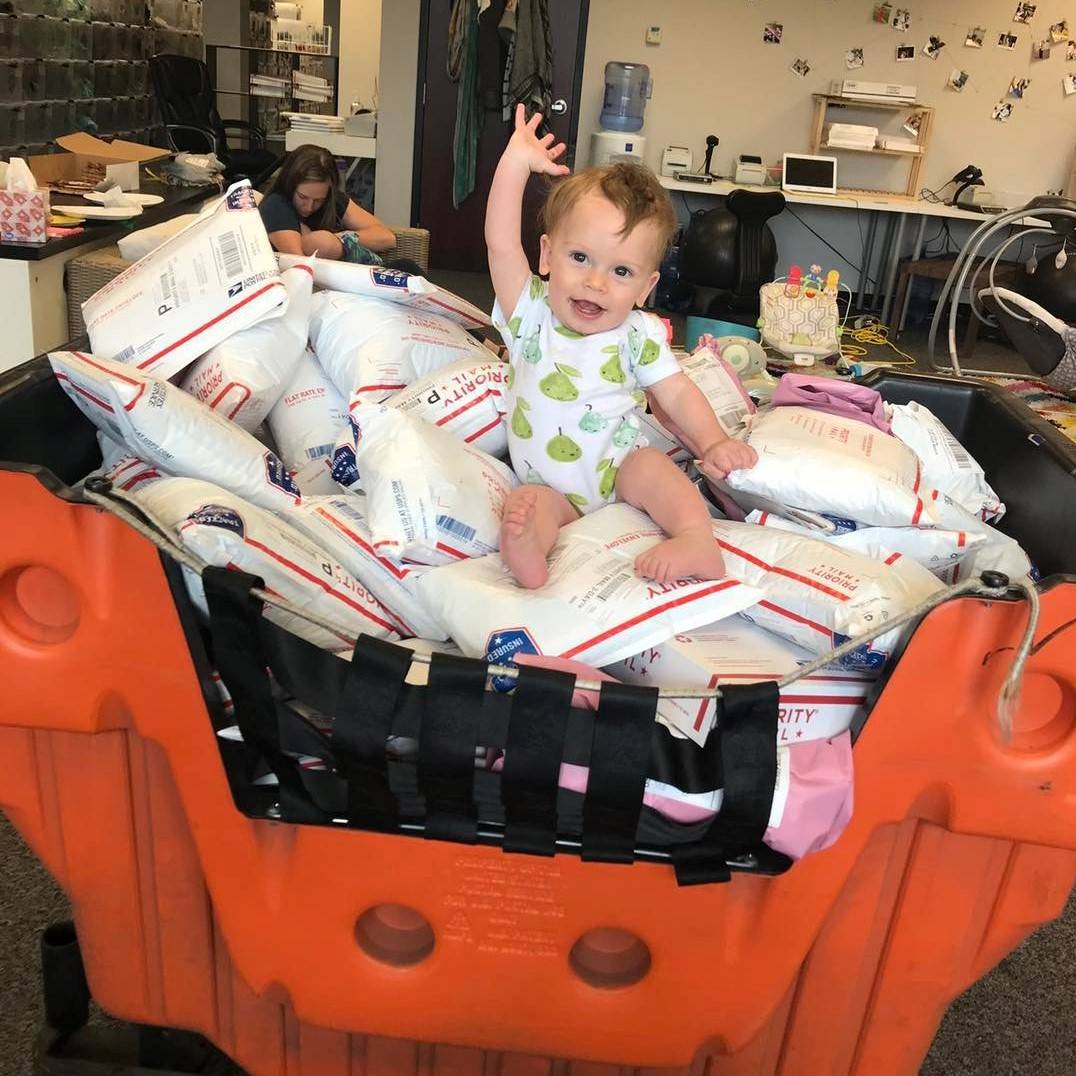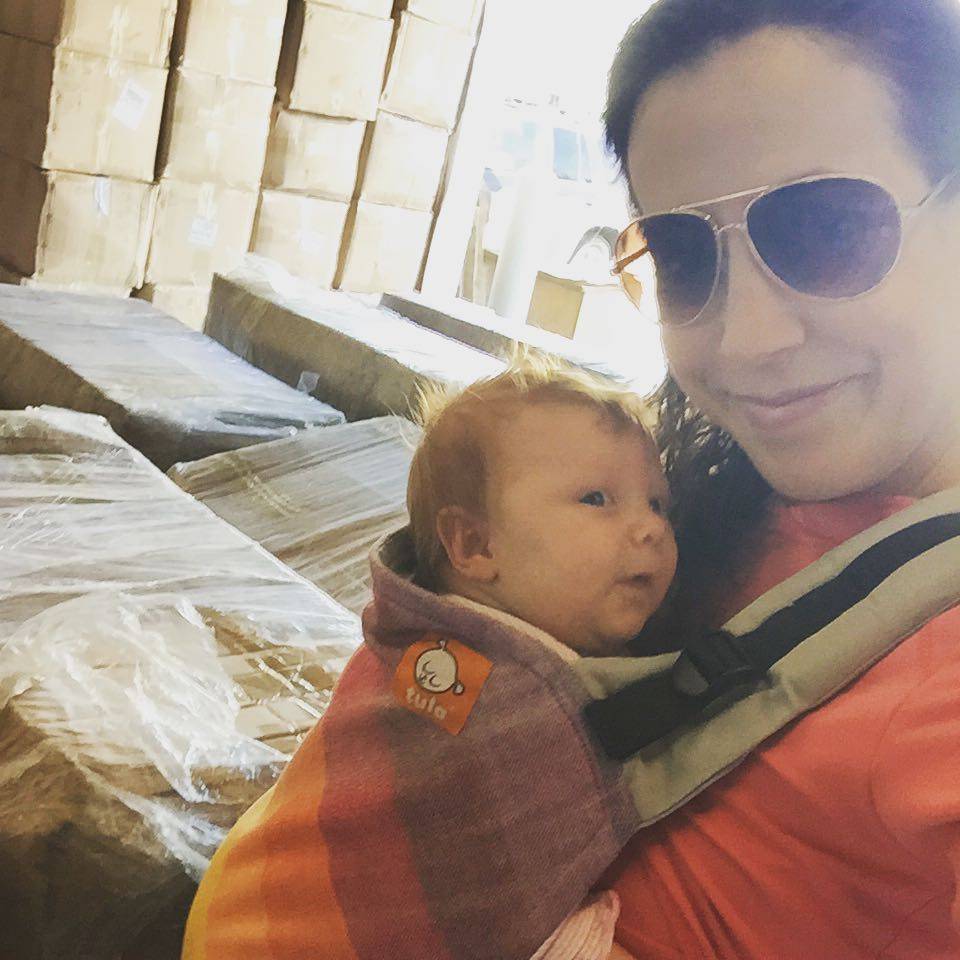 Our 'why' at Latched Mama has always been supporting parents. We adapt to the needs of our employees as parents first. Upon completion of only six months of employment, our 40+ employees are provided with 100 days of paid parental leave, have the opportunity to bring their babies to work with them up to 18 months old, a pregnancy and postpartum stipend for families to use based on their individual needs, whether it's in-home pediatrician visits, birth or postpartum doulas, counseling, meal services, items off registries, or birth photography. In addition, employees have access to lactation support from 14 lactation consultants on staff. We also provide this free lactation support to the public. If one employee is the primary caregiver and their spouse is out of work, Melissa finds ways to get them on the company payroll. All of this is because Latched Mama is so much more than just a nursing company--it is a community here to support moms.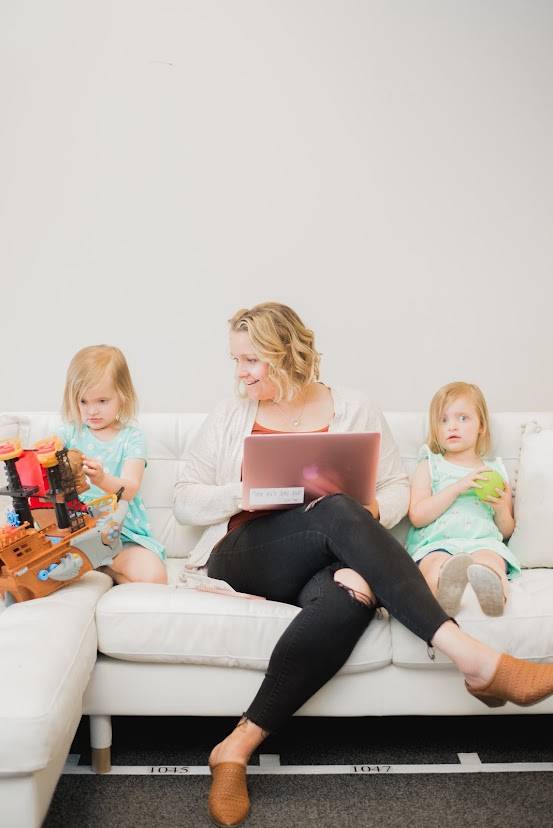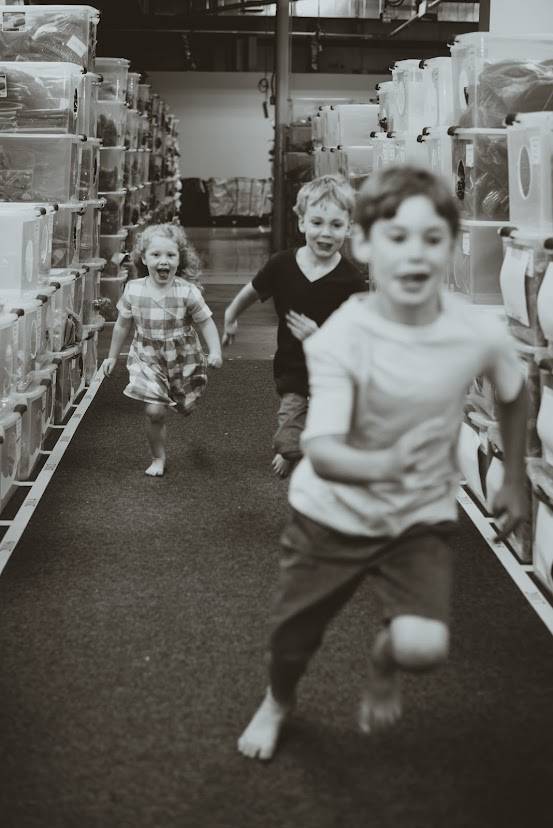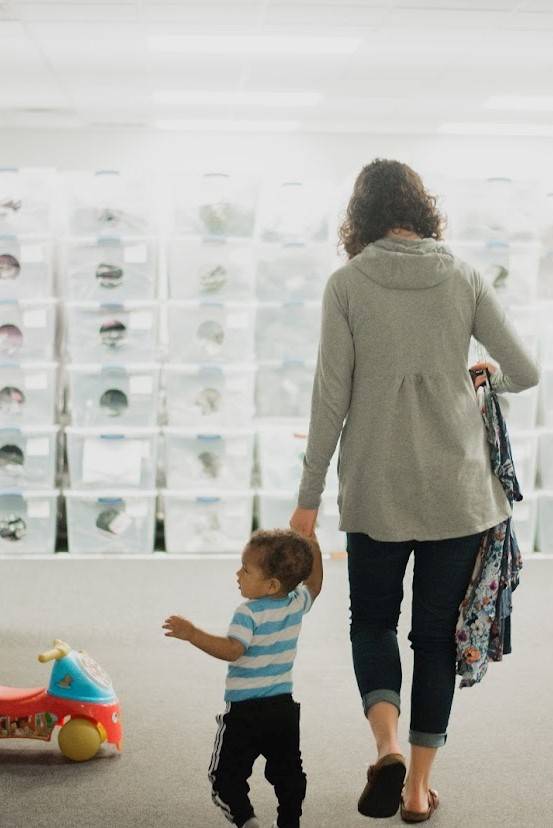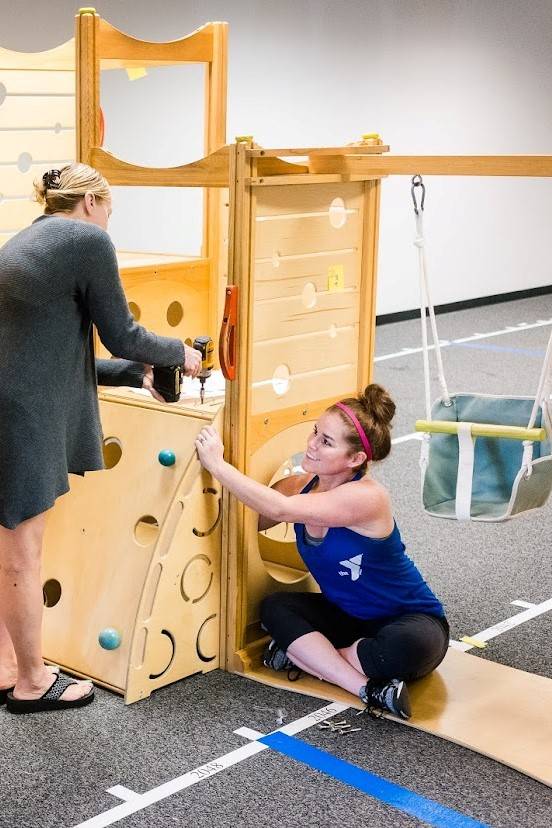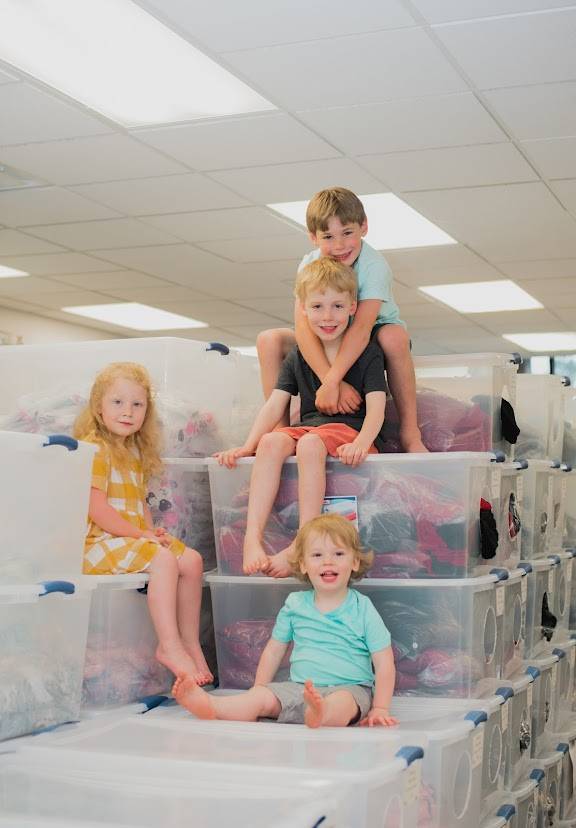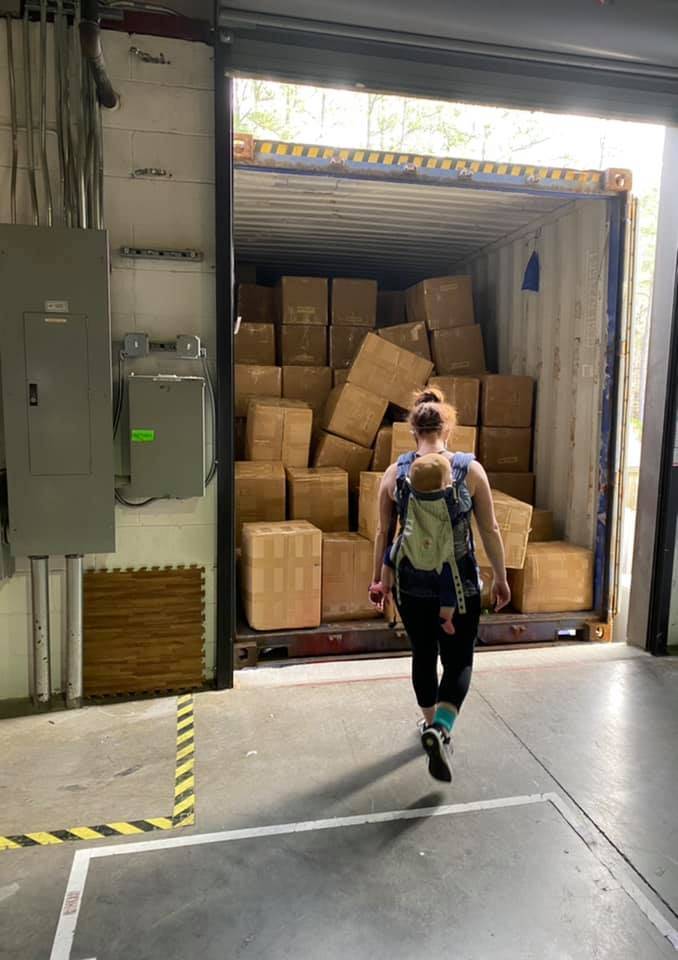 "When we opened our first Latched Mama warehouse/office seven years ago everyone I talked to told me that it couldn't be done. "You can't let your employees bring their babies to work!" "What about productivity?" "Your bottom line will be affected!" "Kids are a liability in business."
I heard it all.
And my answer was always the same: "I've gotten this far with my babies with me everyday there is no reason why other women can't do it too." So the culture at Latched Mama was created. There have been many days where I have sat back and looked at our moms and babies working in tandem and thought, "If only they could see us now".
This pandemic is terrible. The ups the downs, the stress, the shear emotional weight on us all. Being everyone's everything with a new set of rules and social expectations. But when searching for some beauty in all of the mess, I find it in the world finally seeing the true strength of mothers. It's undeniable.
Will some chose to ignore it? Sure. But don't ever forget your power, your strength, and your importance in this world. Stand tall and remember that even on your worst day, you are strong and you are capable. It's going to get better, and when it does I only hope that we are no longer underestimated. -Melissa Wirt💕🤱
"Latched Mama didn't just save my confidence as a mom- it GAVE me my confidence as a mom. The difference breastfeeding a baby without Latched Mama and with Latched Mama was night and day. So thankful for this line!!!" - M 💕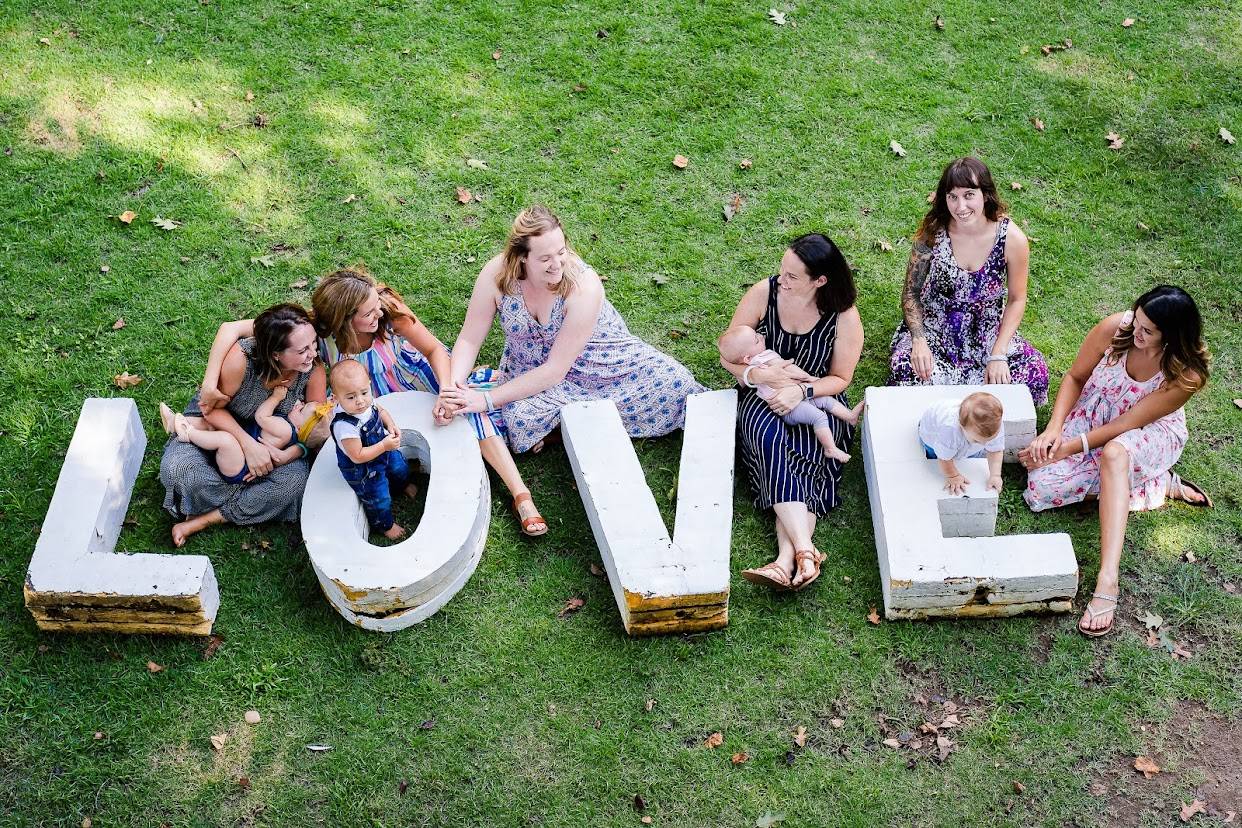 For more Connection, Support, and a Safe Space to share all of the beautiful chaos of Parenting, find us on Facebook in the Latched Mama Love private group.
For all parents and care providers in the trenches of navigating life with tiny humans, check out our podcast! Join us each week as we talk about pregnancy, breastfeeding, postpartum and all things Motherhood.
SHIPS FAST & WITH LOVE FROM RICHMOND, VIRGINIA!

We offer free shipping on domestic U.S. orders over $100!
1-ON-1 CLC BREASTFEEDING SUPPORT

Contact us at support@latchedmama.com, (844)-500-1325. or any social media channel for breastfeeding support, sizing help, and style advice!
Items that are in like-new, unwashed condition can be returned within 30 days for a refund. We also offer style exchanges and store credit! See our Returns FAQ here!