** THIS PROMO EXPIRED ON 04/10/2023 AT 11:59PM ET. **

*Must add both products to cart and use code BOGOHOODIE22 at check out. Can't be combined with other offers.
There is nothing worse than being under (or over!) dressed for the weather, ESPECIALLY as a breastfeeding mama--and we know first-hand that Father Winter can be as finicky as a fussy baby when it comes to weather changes. Staying ready for any weather is the key to keeping breastfeeding on-the-go easy and accessible!
We decided to help take the guesswork out of your hot and cold outerwear woes by offering a FREE Everyday Nursing Hoodie when you purchase our beloved Heavy Nursing Hoodie. Just add both items to your cart and use code BOGOHOODIE22 at checkout!
Best of all? These two styles can be layered to help accommodate nursing mamas in even the COLDEST climates! So whether you need to get bundled up for the snow or are starting to feel the first signs of Spring, this two-piece set is perfect for staying prepared for whatever the weather throws your way!
Want to learn more??? Check out the fan-favorite Heavy and Everyday Nursing hoodies below: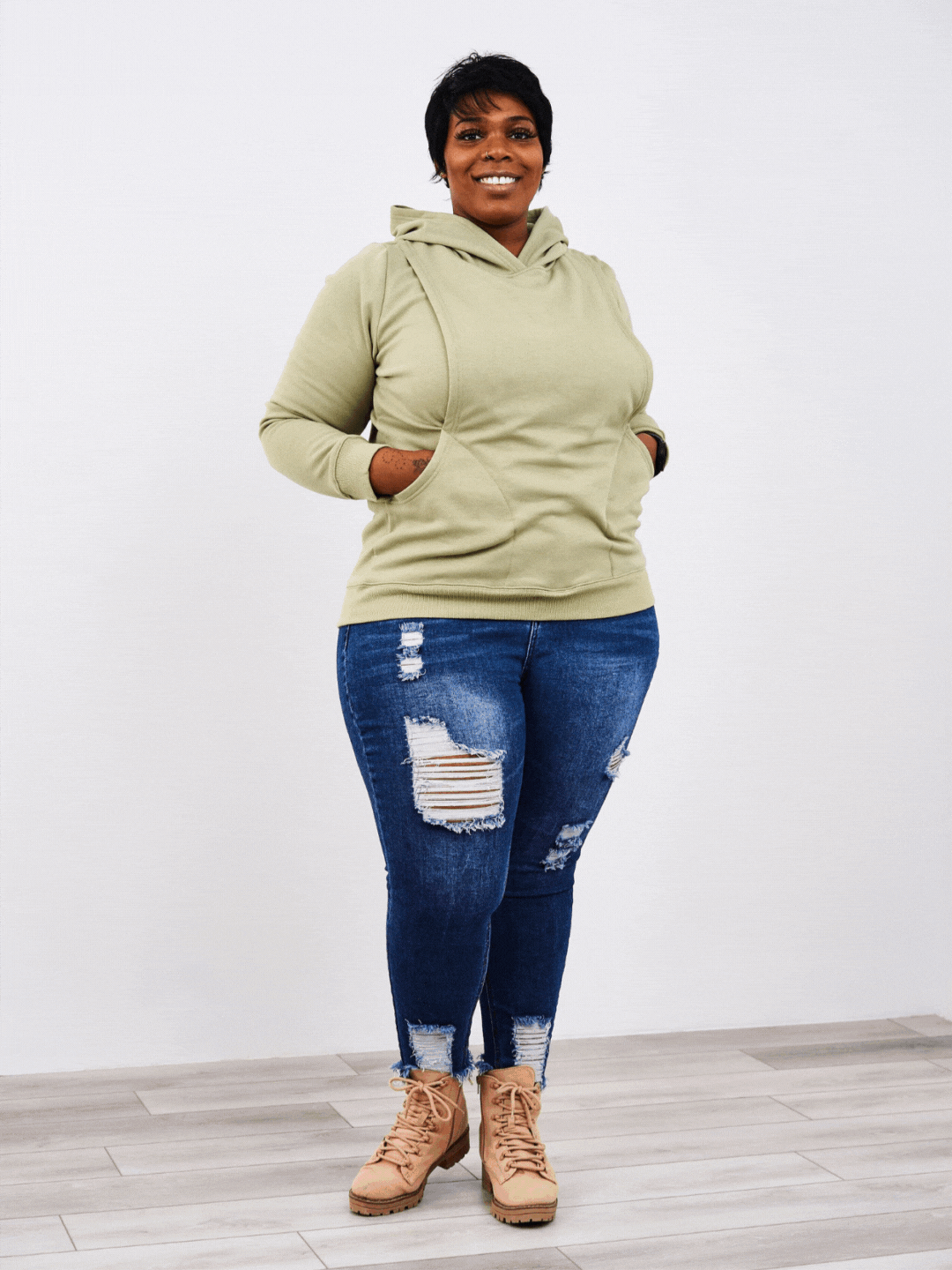 The soft and snuggly Heavy Nursing Hoodie is a breastfeeding mom's first line of defense for combating those extra-chilly days.
Thanks to its blankety soft fleece lining, easy side nursing access, spacious front pocket, and cozy lined hood, this fan-favorite is your best bet when it comes to enduring those bitter winter feeds.
Perfect for pumping and with enough stretch to help bundle up a growing bump, there's nothing this hoodie can't do!
"This is the warmest, softest, most durable hoodie I've ever owned. I have it in 5 colors and two of the older style snap downs. They are amazing and my go to option when I'm running out quick for errands in the cold weather but don't want the bulk of a coat. I can run errands in 30 degree weather and be totally fine." -Kate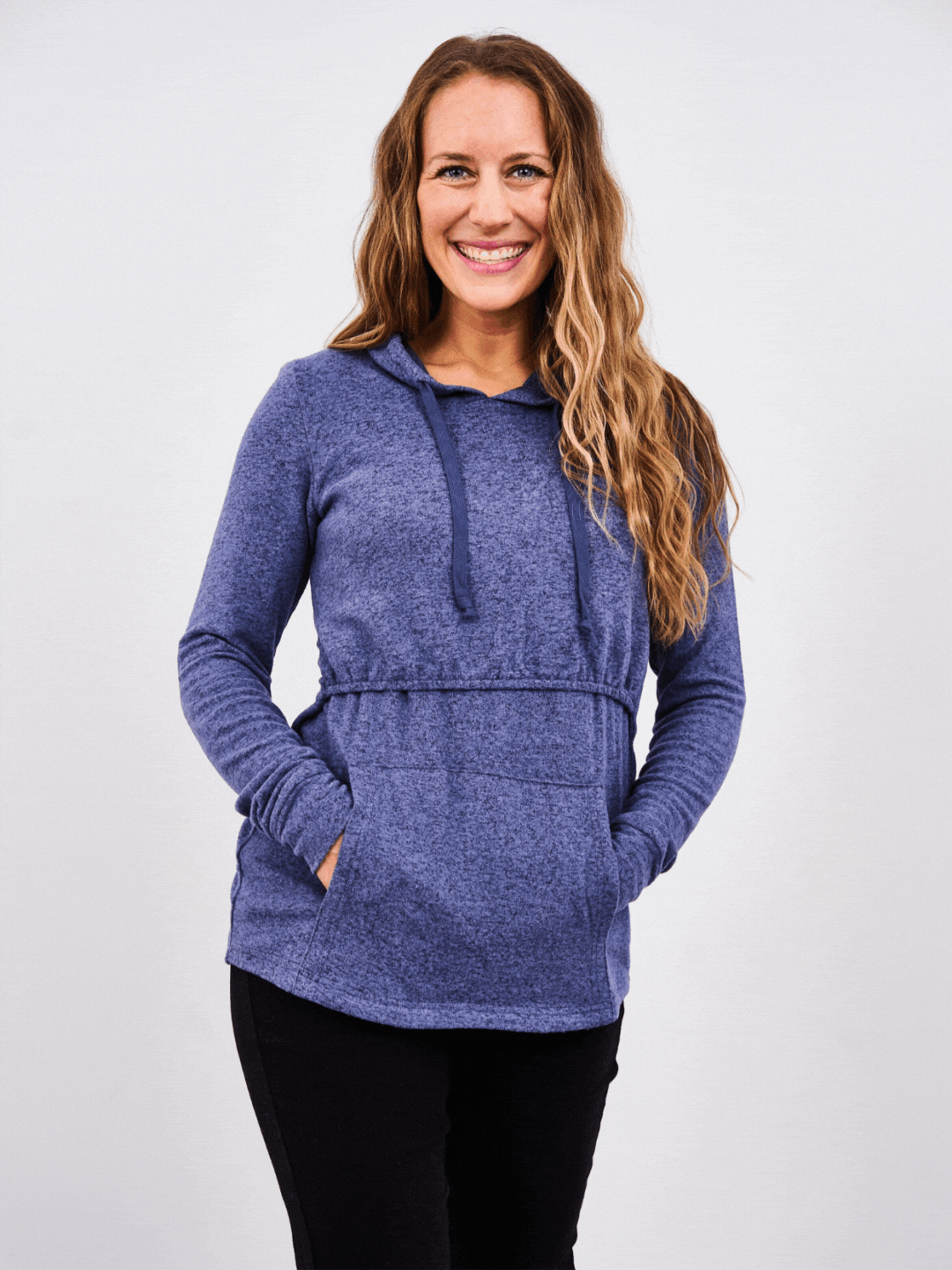 Sometimes sweater weather means you just need a light layer to keep you cozy, which is why our Everyday Nursing Hoodie is the perfect addition to any winter breastfeeding wardrobe!

This lightweight hoodie features a banded, v-neck nursing access, a spacious kangaroo pocket, and a stretchy, breathable knit fabric blend!
It's the perfect option for any busy mama that needs a little something extra for those borderline chilly days.
"I was so excited for the new color choices. It fits perfectly or will once I have my son in April. It is super soft and cozy.

I like that is casual like a sweat shirt but can be dressed up or down. I wash all my LM on gentle and hang dry. I have had two other ones of these for 2 plus years and they are still holding up well.
A highly recommend :)" - Macy
Ready to bundle? To score your FREE hoodie all you have to do is add our Heavy Nursing Hoodie PLUS an Everyday Nursing Hoodie to your cart and use promo code BOGOHOODIE22 at checkout!
But don't wait- supplies are limited, and shiver season is far from over, so be sure to snag your free hoodie today!


See more cold-weather favorites below: