**THIS PROMO EXPIRED MAY 3RD, 2022 AT 12 PM ET**
*Must add both products to your cart and use code EASYBREEZY
at check out.
With warmer weather on the horizon, finding clothes that are easy, breezy, and breastfeeding-friendly is a busy mama MUST!
Whether you're bumpin' your way through the spring, planning your next babywearing adventure, or simply want to keep nursing or pumping as straightforward as possible, having a variety of practical outfit options is the first step to taking the stress out of getting dressed.
That's why we are SO excited to introduce a brand NEW BOGO offer, specially curated to add breathable options to your breastfeeding-friendly wardrobe! For a limited time only, when you purchase a Cotton Tiered T-Shirt Maxi Dress you can score a Cotton Swing Nursing Tee for FREE with promo code: EASYBREEZY
So whether you need something casual for everyday wear OR a slightly more formal look, you'll have all your bases covered at an UNBEATABLE price!
Ready to snag your FREE Tee?? Just add the Tee and the Maxi to your cart and enter code EASYBREEZY at checkout!
Want to learn more about our easy, breezy, and breathable cotton styles? Scroll down for more details!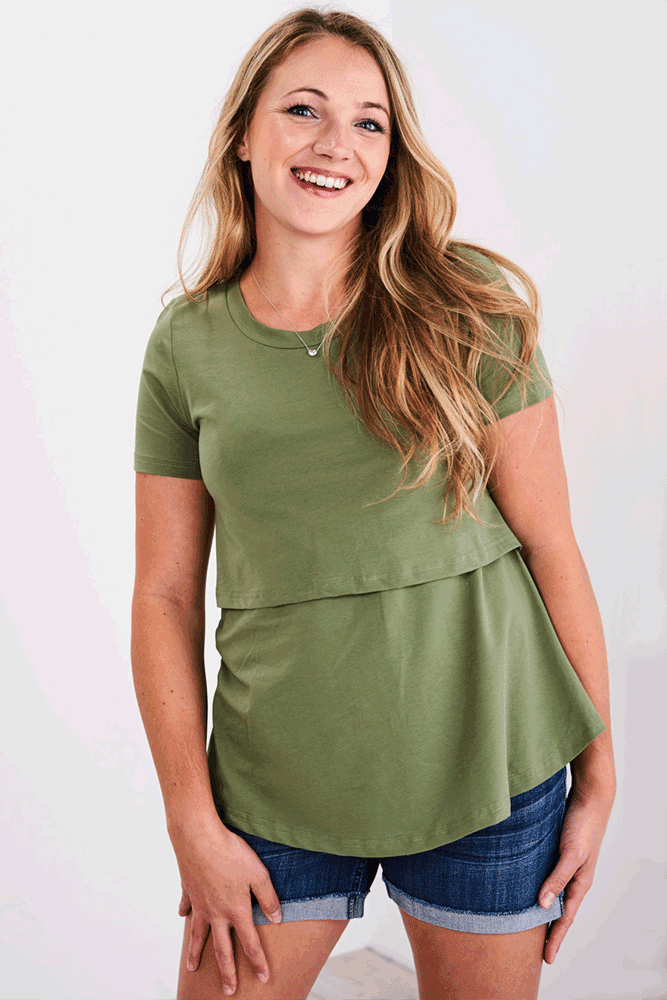 Every mama deserves a basic tee that's functional, flattering, and ideal for easy breastfeeding on the go.
So we designed our Cotton Swing Nursing Tee to check all those boxes and more!
This casual crew neck features a slightly shorter length than our other nursing tees, making it the perfect pick for pairing with jeans or shorts.
Best of all? Thanks to its breathable cotton/spandex blend, it's lightweight enough for warm-weather wear AND offers a generous amount of stretch to accommodate a growing bump!
"This is my new favorite Latched Mama top!
The fabric is so soft, I love the shorter length, and it just seems to fit me better overall than any of the others I've tried." -Steph

*Must add both products to your cart and use code EASYBREEZY
at check out.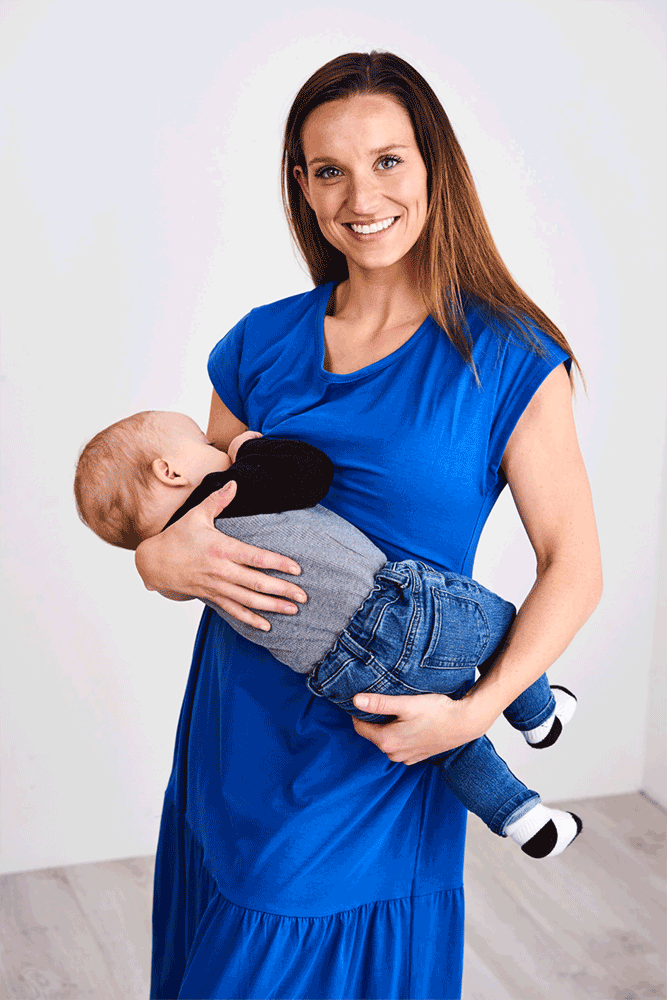 Maxi Dresses are the ultimate wardrobe hack because they can easily be dressed up or down to accommodate any occasion!
That's why we LOVE styling our Cotton Tiered T-Shirt Maxi for the spring!
Not only is this dress flattering and functional- but it's also fun to wear!
Pair it with some wedges and your favorite accessories for a more formal look, or add flip-flops and sunglasses for a laid-back vibe.
Either way, you'll love the comfort of its breathable cotton blend and convenient lift-up nursing access!
"This dress is so pretty and flattering. It has a beautiful flow to it. I like the cotton material. It fits true to size. It covers my postpartum tummy quite well while I'm still trying to lose it 7 months later after my 7th baby.
This is why I love Latched Mama. Their styles work well for pregnancy, postpartum, nursing and beyond.
I wasn't able to nurse current baby as much as I planned, but I still buy Latched Mama because it works wonderful for my ever changing mommy body." -Cynthia
*Must add both products to your cart and use code EASYBREEZY
at check out.
So, are you ready to bundle? All you have to do to cash in on this easy, breezy offer is add a Cotton Tiered T-Shirt Maxi and Cotton Swing Nursing Tee of your choice to your cart and use promo code: EASYBREEZY at checkout.
The price of the Cotton Swing Nursing Tee will automatically drop off, and you'll be one step closer to a beautiful, breathable and breastfeeding-friendly spring wardrobe!
But don't wait- supplies are limited and this deal won't last forever. Be sure to score your FREE Cotton Swing Nursing Tee today!
**THIS PROMO EXPIRED MAY 3RD, 2022 AT 12 PM ET**