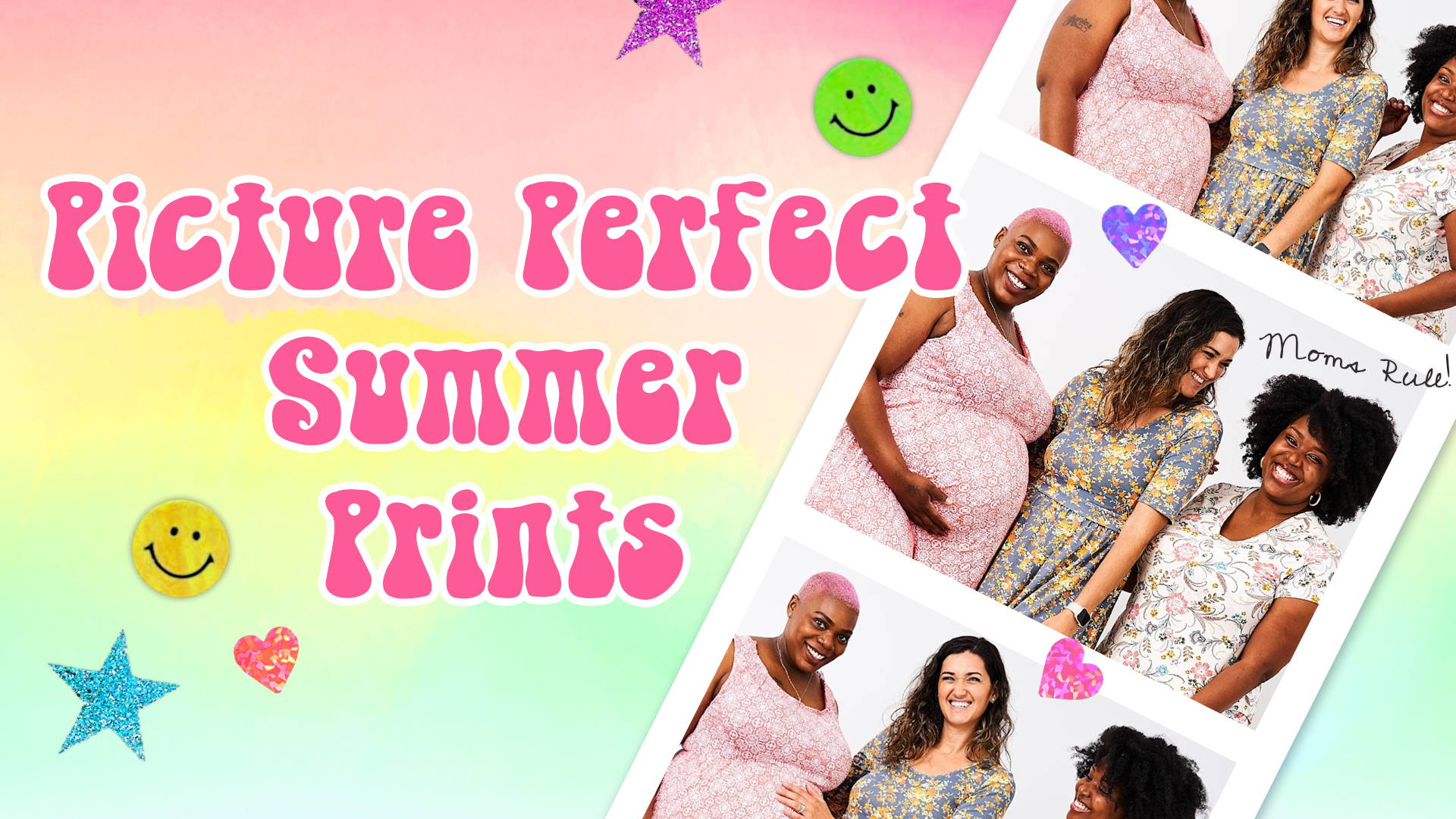 Picture Perfect Summer Prints
Summer is a great time to start incorporating bold patterns and vibrant colors into your closet. From beachy stripes to pastel florals, NOW is the perfect opportunity to add a little extra edge and excitement to your nursing wardrobe.
We know that bold patterns are one of Summer 2022s hottest trends, so we included four NEW lively prints in our latest release so you can breastfeed confidently and let your personality SHINE!
Want to learn more about what prints are currently taking over your social media feeds?

Keep scrolling to see more!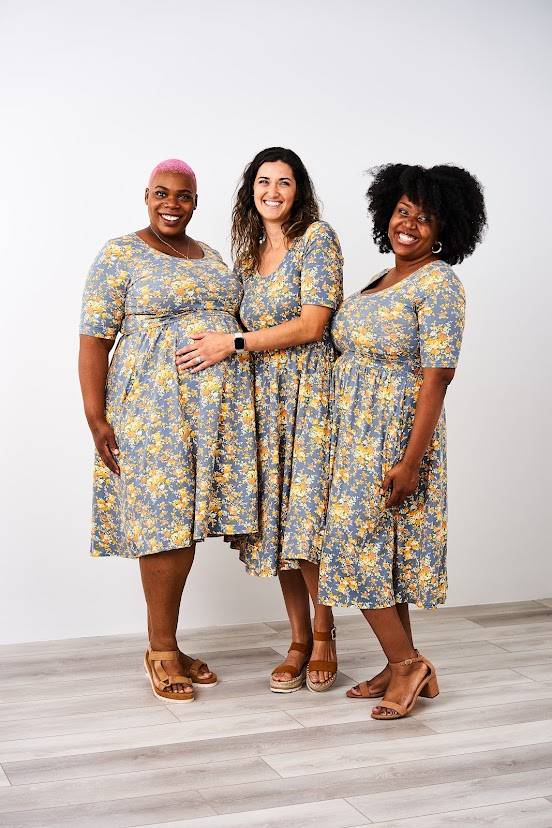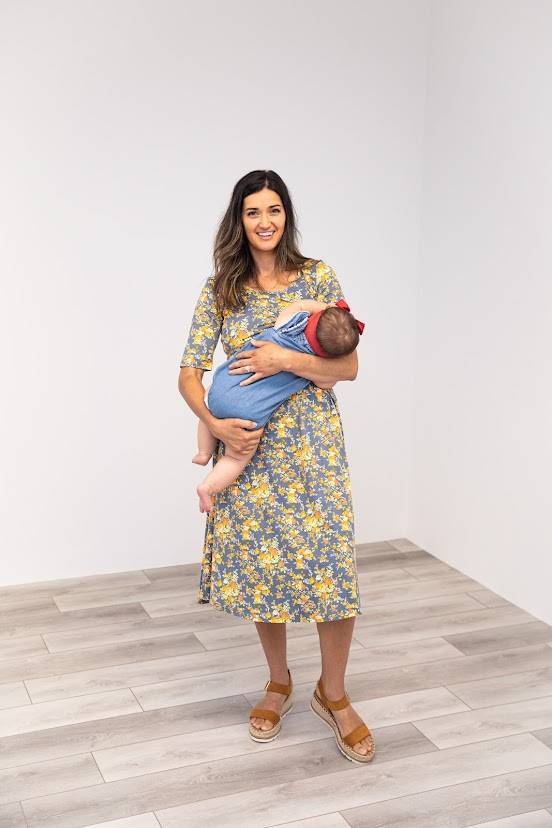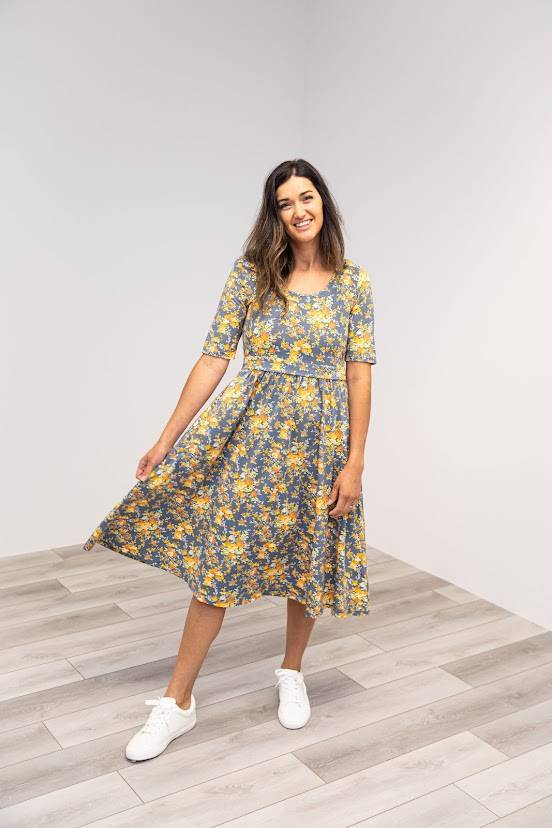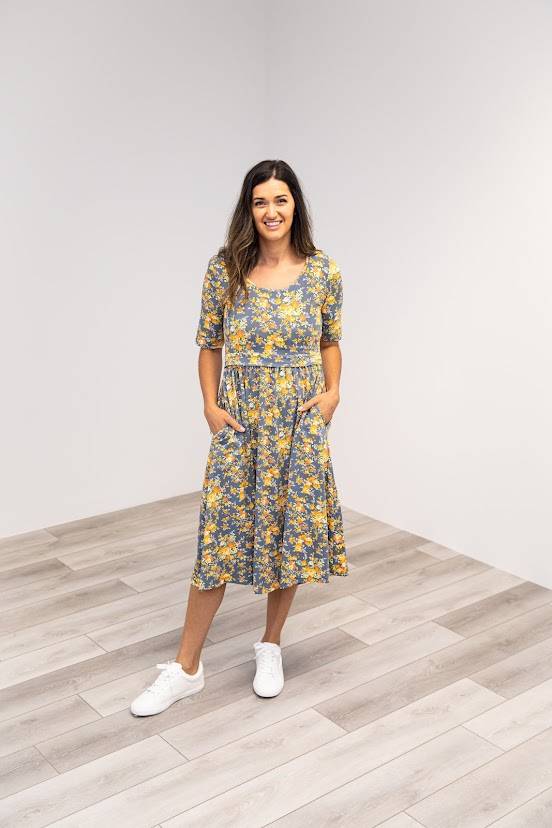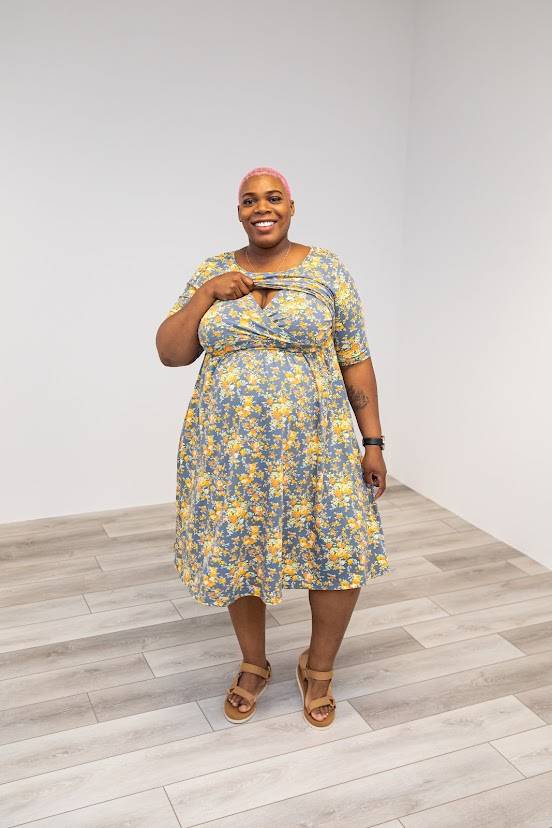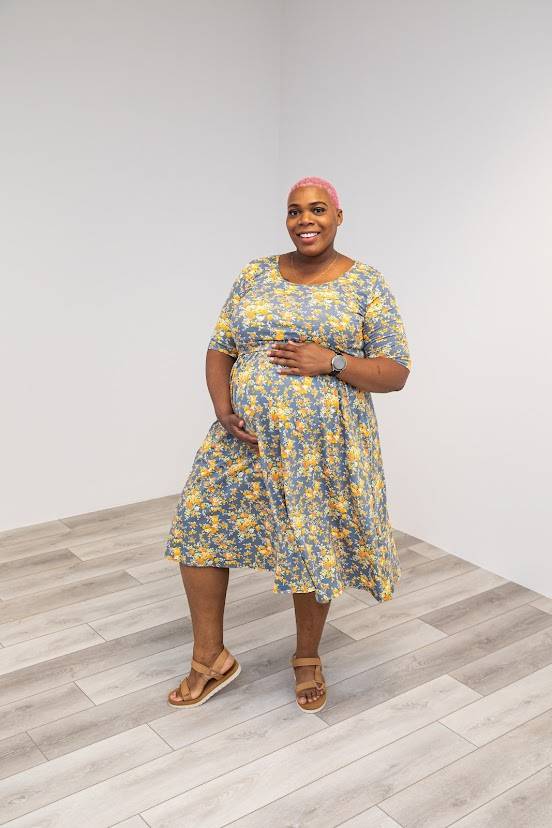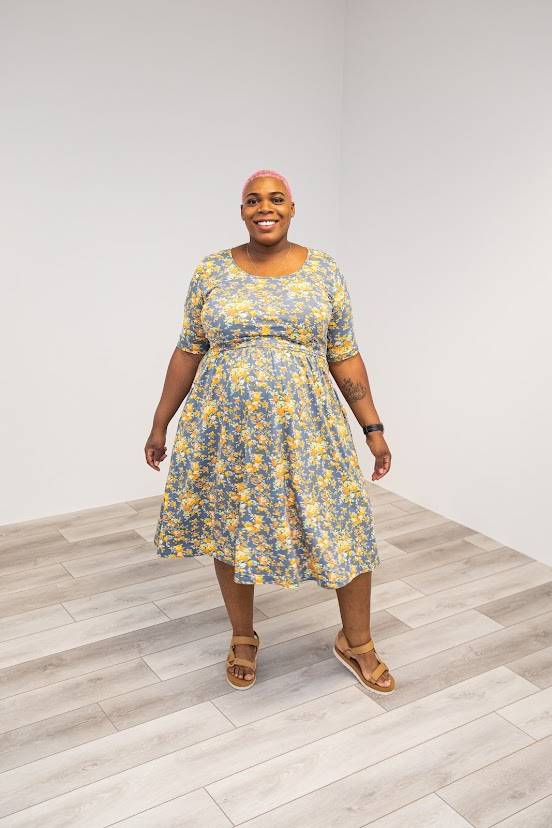 Classic floral prints have been an ongoing summer staple for years, but this season's take on flowery fashion is all about fusing bright and vibrant colors with delicate blooms.
That's why we think our NEW Classic Cotton Nursing Dress in Apricot Floral is THE must-have print of the season.
Thanks to its bright orange blossoms paired with a dusky blue backdrop, this breastfeeding-friendly dress is the perfect combination of trendy and timeless.
"I can't begin to explain how much I love this dress. It is absolutely perfect. The sleeve length, length of skirt, and hidden nursing is what I have dreamed of FOR YEARS but haven't been able to find. I haven't loved any of my clothes or felt pretty this much in years. I am so excited to have found this dress. I really hope there will be more color options in the future because I bought two but definitely would buy more. Love love love! Did I mention the fabric is perfect too? So comfy and not see through." -Hannah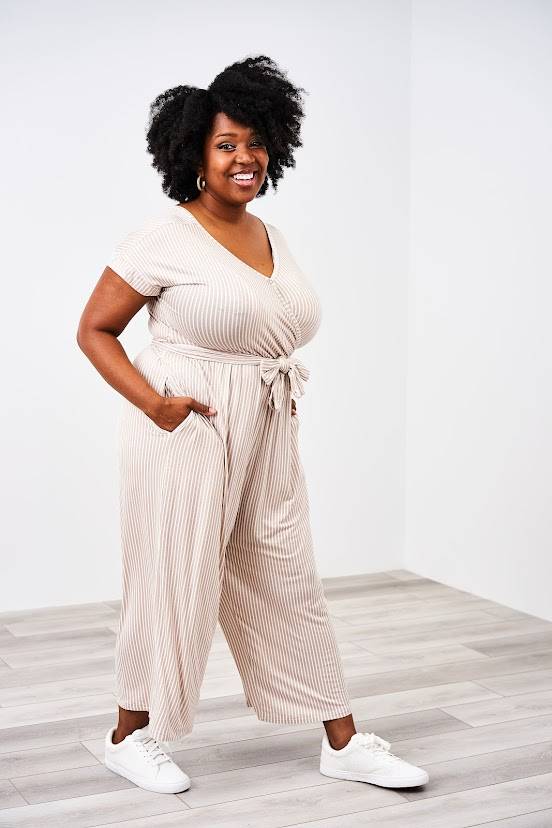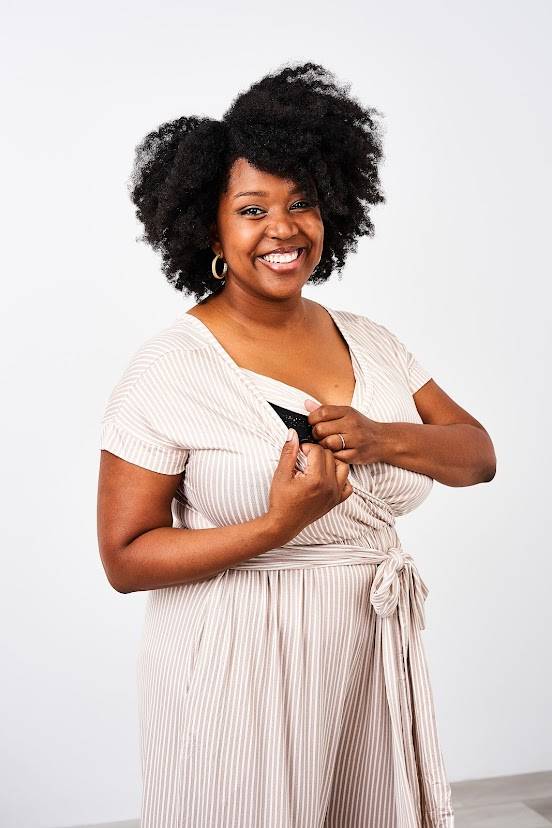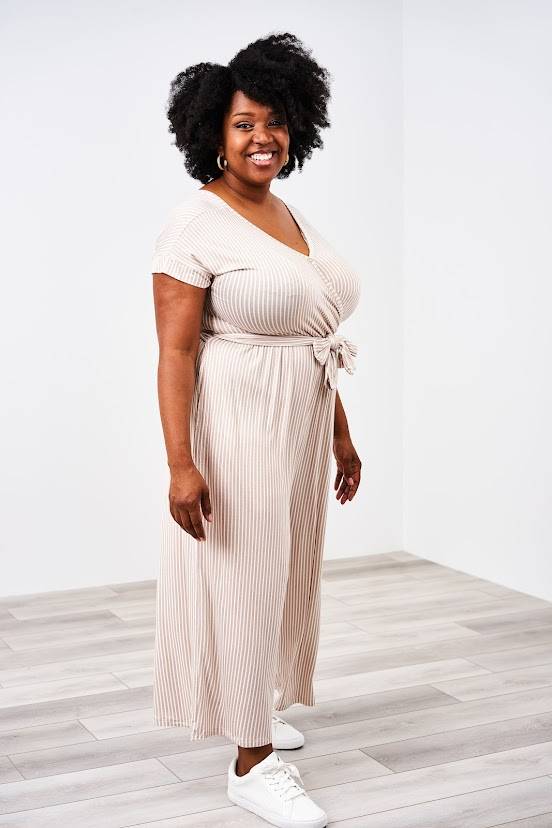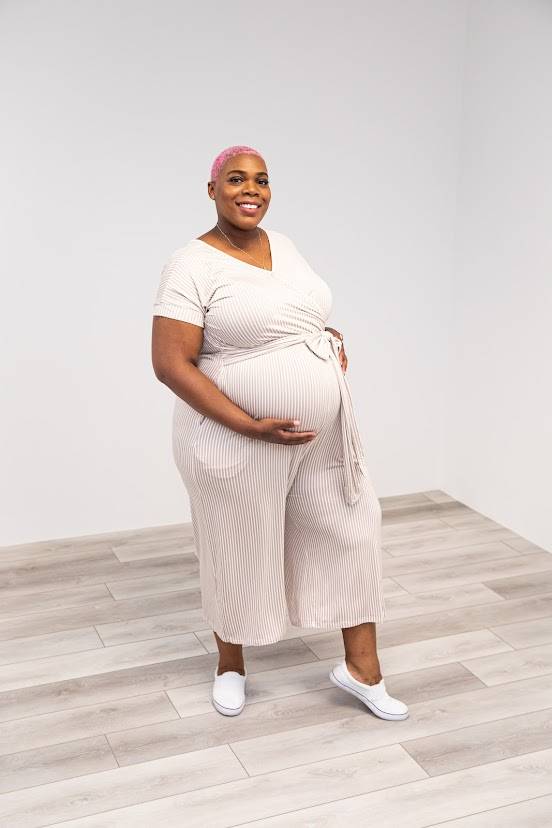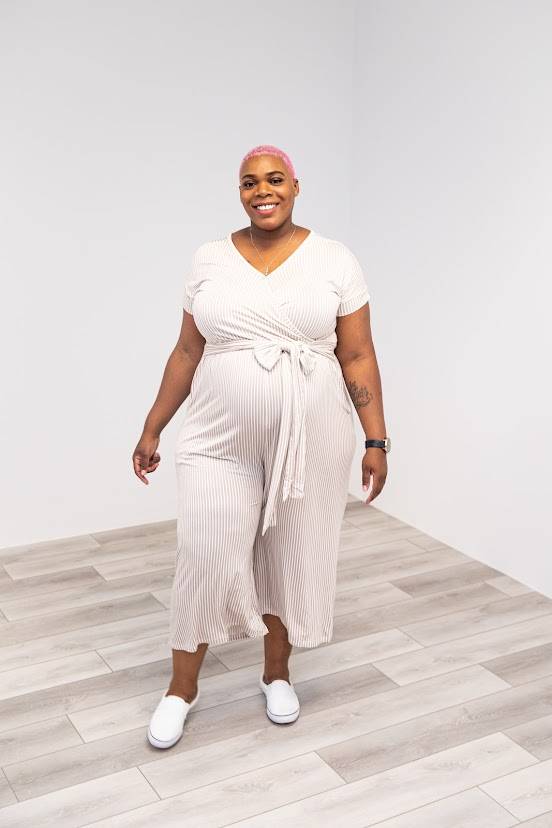 Embody the essence of coastal vibes with our NEW V-Neck Nursing Jumpsuit in Cloudy Stripes!
This light and airy one-piece features bright whites and sandy beiges that are sure to get you in a laid-back, beachy state of mind.
Best of all? our Nursing Jumpsuits are the ultimate one-and-done outfit, so you can spend less time figuring out what to wear and more time breastfeeding in comfort and confidence all summer long.
"I love this jumpsuit so much I could cry. I have a large chest which hides my waist and makes me appear bigger than I am. This jumpsuit hits me in all the right places and gives me a figure again. Hallelujah! So comfy, so easy to nurse in, and makes me feel like the beautiful mama I am. BUY THIS!" -Baylee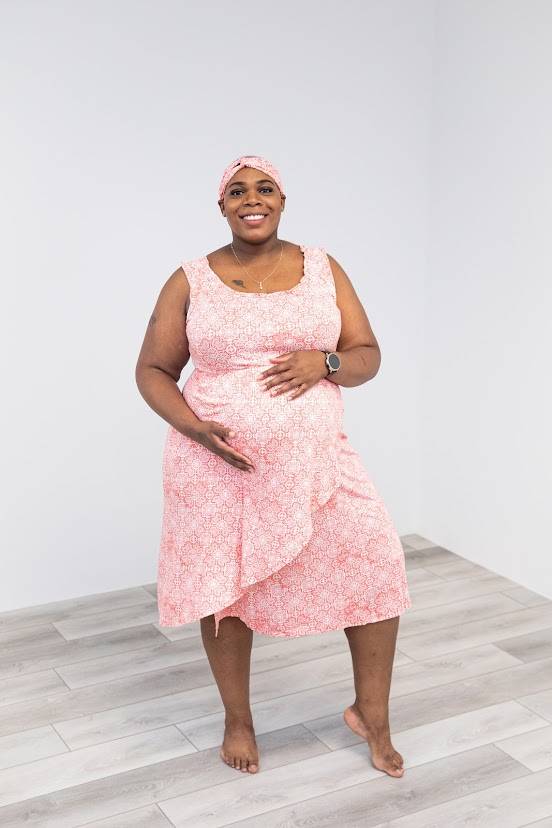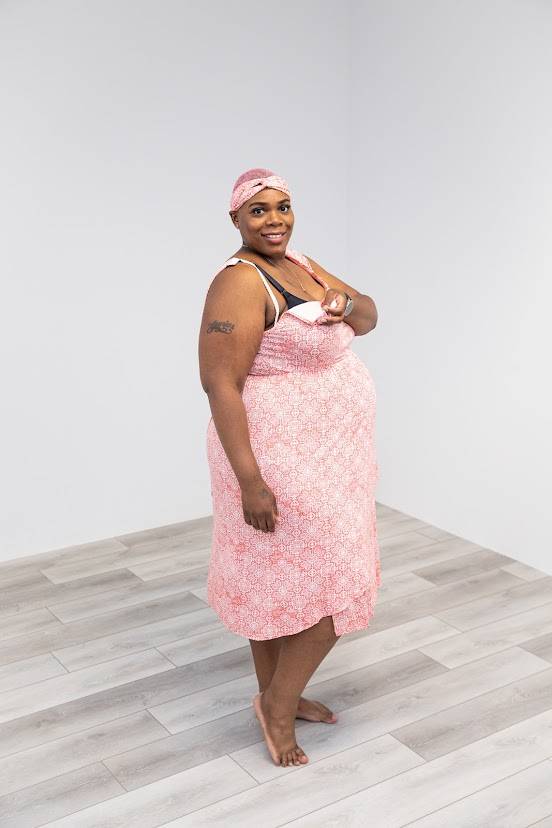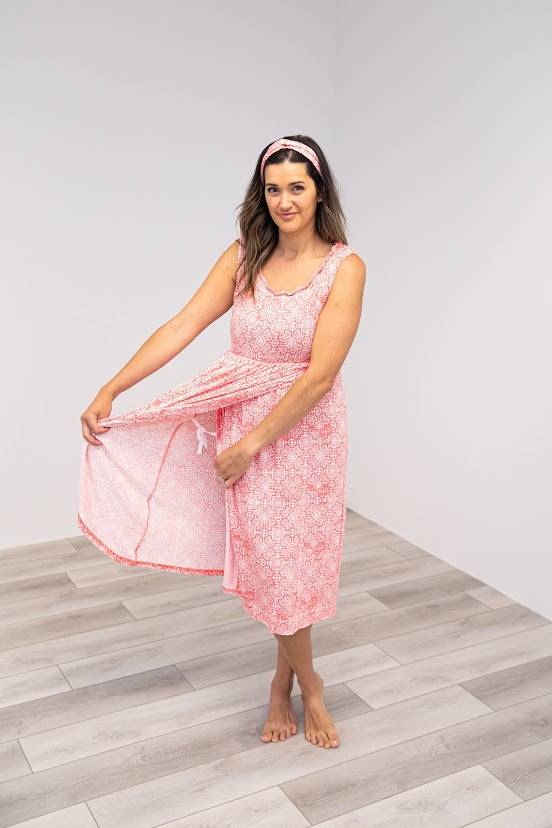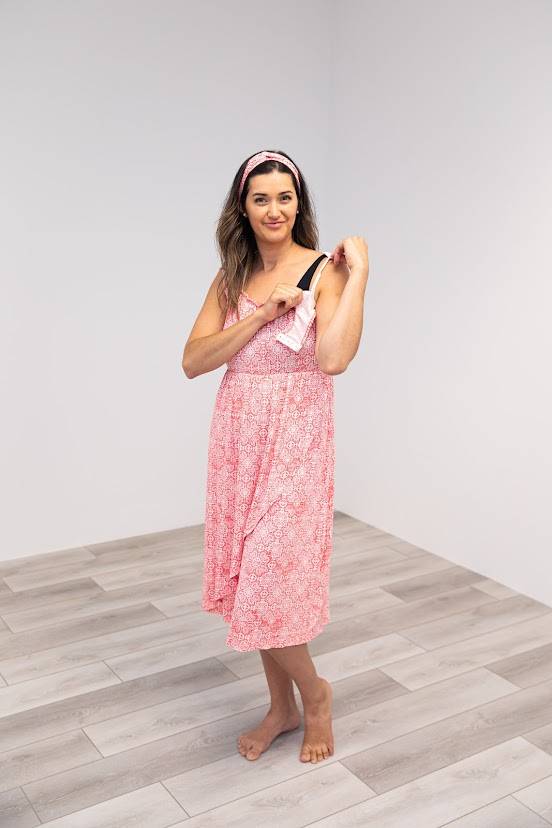 If you're looking for a unique and refreshing twist on the standard hospital birthing gown, look no further than our NEW Labor Dress 2.0 in Citrus Kaleidoscope!
Not only is its punchy, pink hue a total endorphin booster, but this gown is also fully equipped with must-have features such as: shoulder snaps for immediate skin-to-skin and breastfeeding access, a petal front opening for easy monitoring, and snaps down the back for hospital-approved epidural access!
"I ordered the labor dress and it has not come yet. I was told by my doctor today they will induce me at 37 weeks due to high BP and I am currently 36 and 1 day. I ordered my dress yesterday. I emailed latched mama and instead of them sending a generic "get back in 2-3 BDs" they emailed me right away with a personal message that was very caring and heartfelt and got my dress shipped with priority UPS so it gets here before Monday. I already know the quality will be nice and the fabric will be soft because I was given the robe and matching swaddle blanket set for my baby sprinkle. Between the amazing customer service and quality of the items this is defiantly a brand to stick with! And again a big big thank you to the Latched Mama team for helping me out today! You definitely shed some sunshine into my day that started with such gloom from this crappy news. I will forever be grateful! Oh and thank you for carrying actual plus size sizes. Some of us have more bumps then the baby and we appreciate it!" -Karin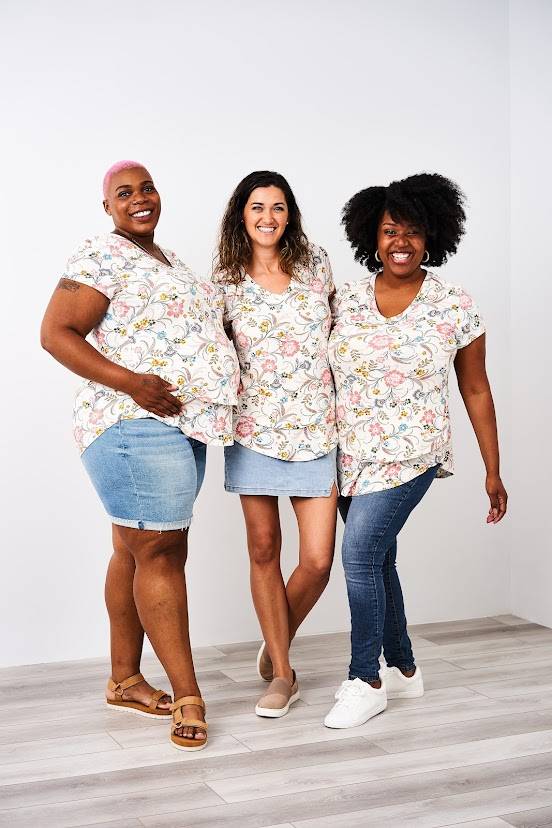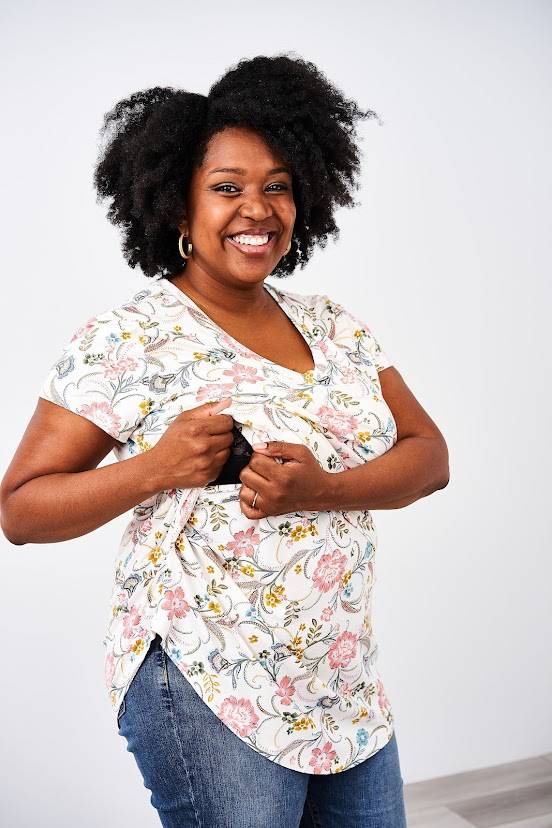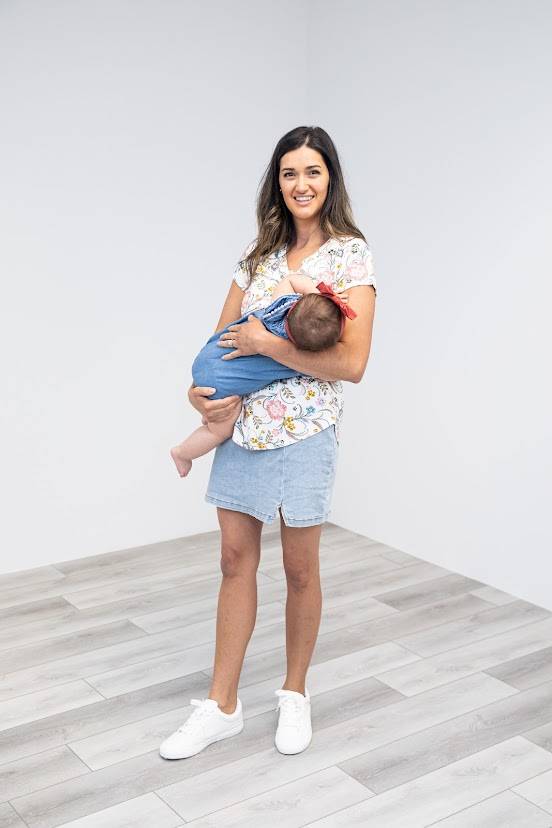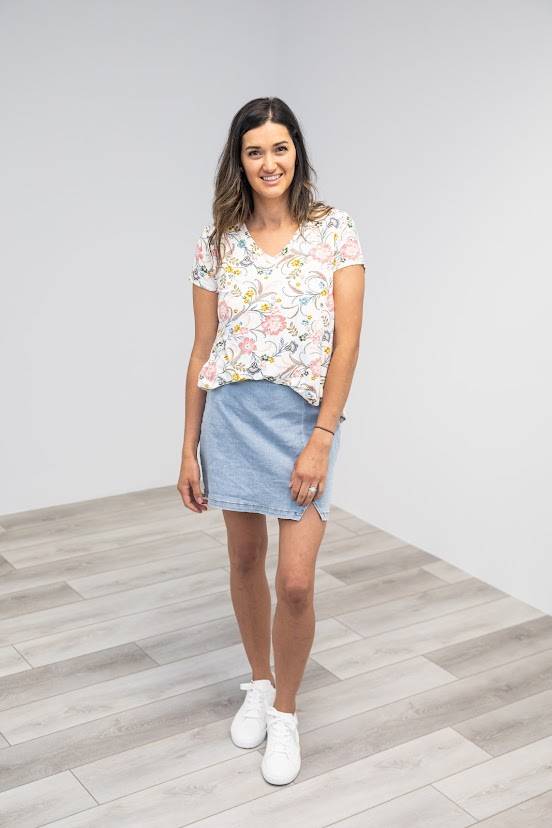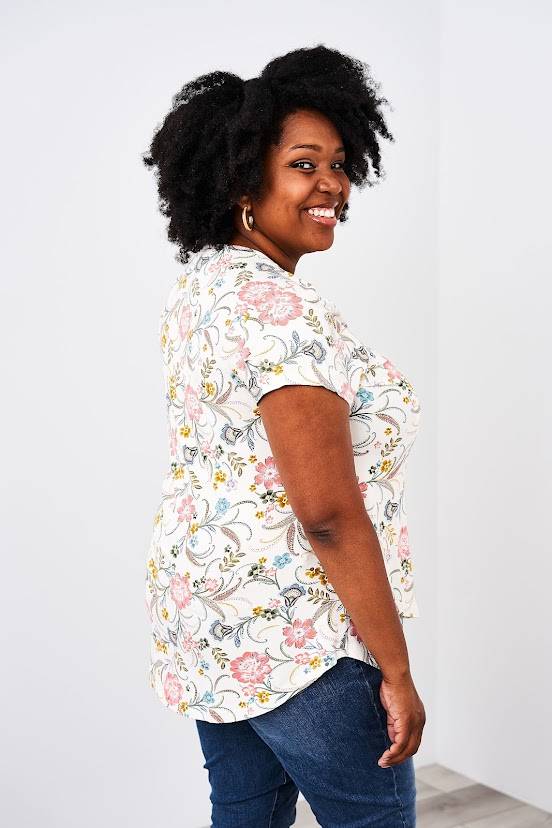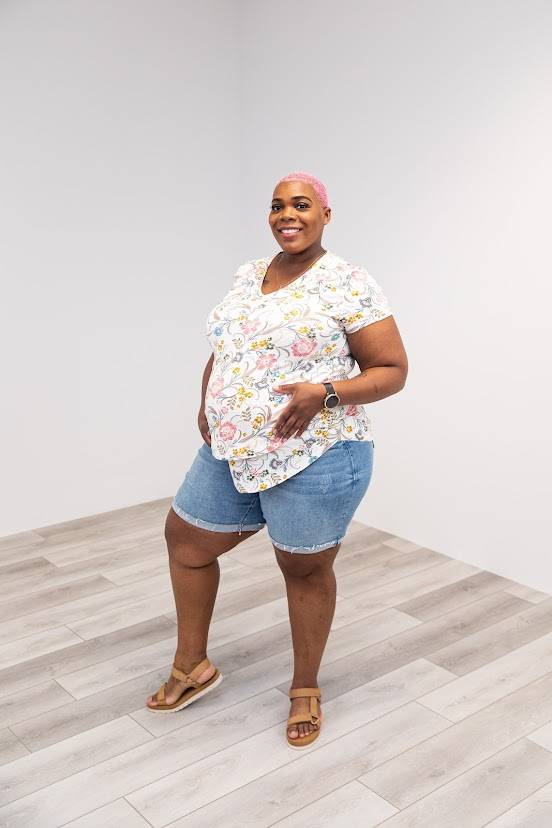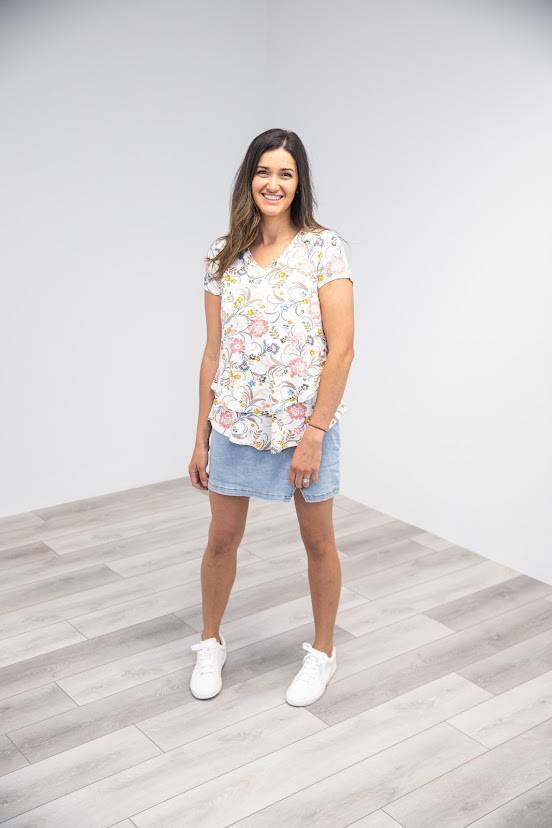 Step aside neon- because soft pastels are this season's new trending color palette!
That's why we're totally obsessed with our NEW Printed V-Neck Boyfriend Nursing Tee in Powdered Paisley.
From its ornate floral design to its delicate color scheme, this breastfeeding-friendly shirt pairs perfectly with denim shorts and sandals.
"I WISH I had known about Latched Mama with my first. I breastfed my firstborn for 17 months and always had such a hard time finding cute nursing friendly clothing. Amazon clothes are NOT cute. I bought the black boyfriend tee with white stripes and I LOVE it. It is very nice quality and very flattering. It is so easy to nurse in and it doesn't scream "breastfeeding shirt". I need this is every color!! I got a Large and it is nice and loose on me and long enough to cover the bum." -Sarah
Looking for more inspiration for summer styles?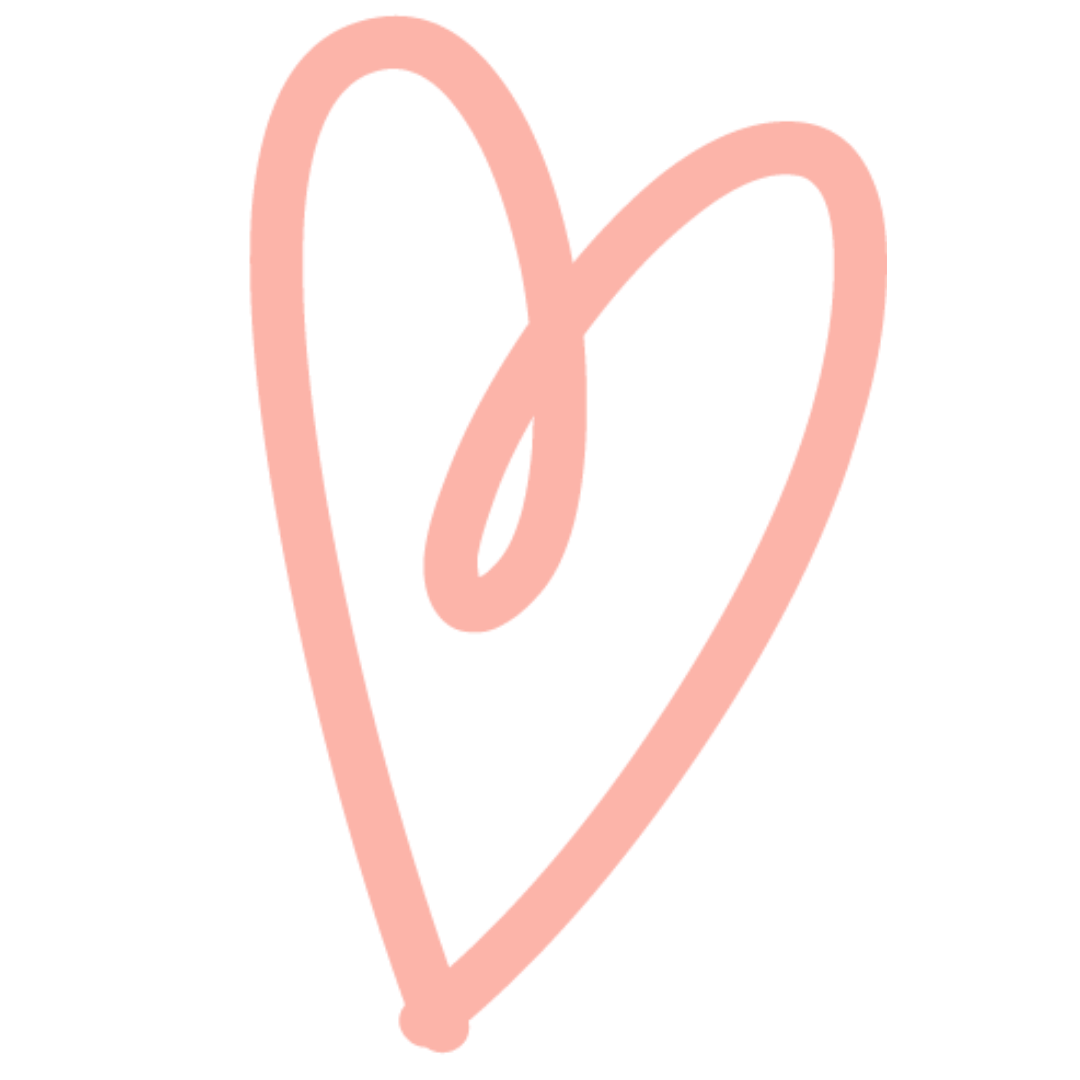 "Latched Mama didn't just save my confidence as a mom- it GAVE me my confidence as a mom. The difference breastfeeding a baby without Latched Mama and with Latched Mama was night and day. So thankful for this line!!!" - M 💕
P.S. Mama, you're doing great!