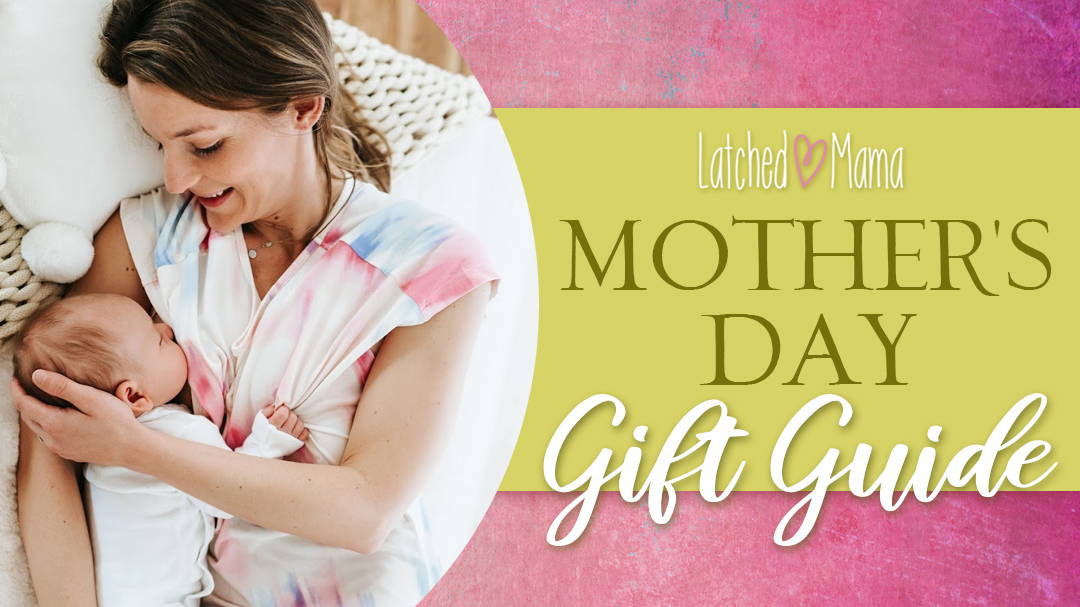 Make Her Morning Mother's Day Gift Guide
Every Mother's Day should start with a magical morning that's all about HER!
From breakfast in bed to brewing her favorite coffee and maybe a bouquet of flowers, there's no shortage of ways to show that special mama in your life how much you care.
BUT, if you're looking to set up a Mother's Day surprise that's a little less cliche but still guaranteed to make her day, you've come to the right place!
As mamas ourselves, we know what it takes to make motherhood a little more manageable!
That's why we design bump, pump, nursing, and baby-wearing friendly clothes and accessories guaranteed to simplify her life without ever having to sacrifice on style.
So, are you ready to learn more about how you can make her morning and put together the most memorable Mother's Day EVER?
Keep scrolling to see our top picks for a picture-perfect day!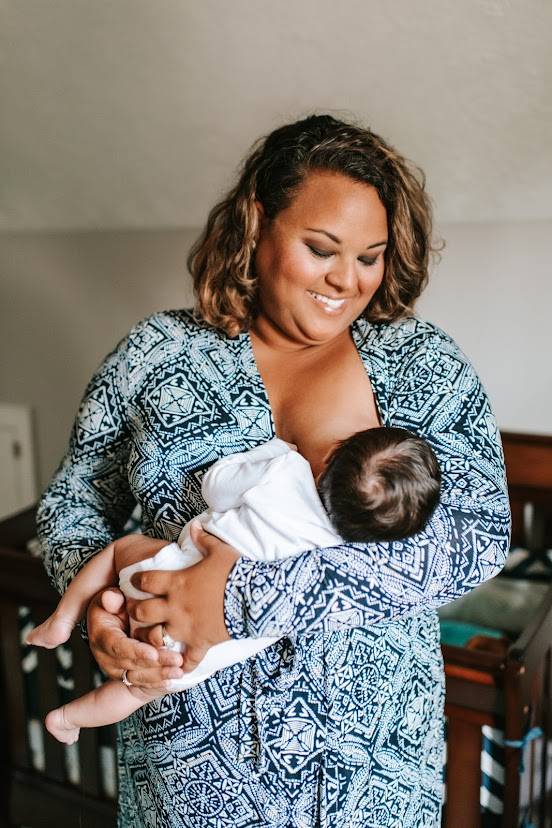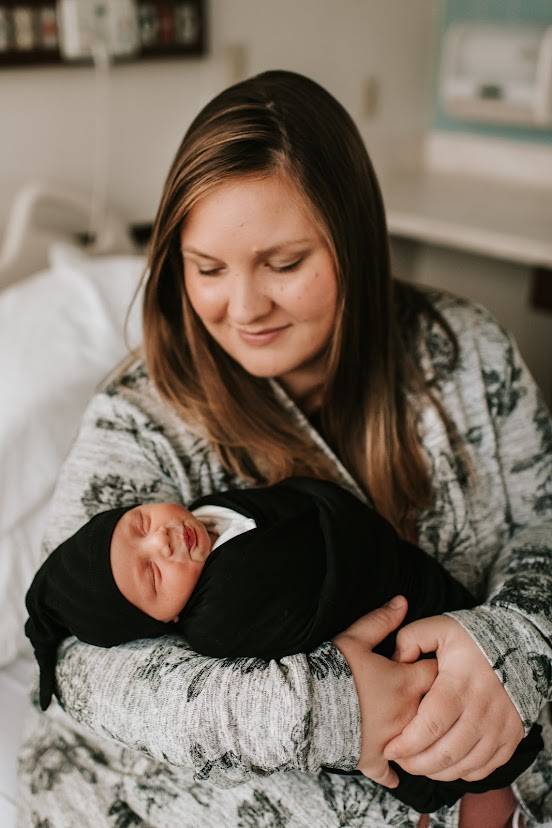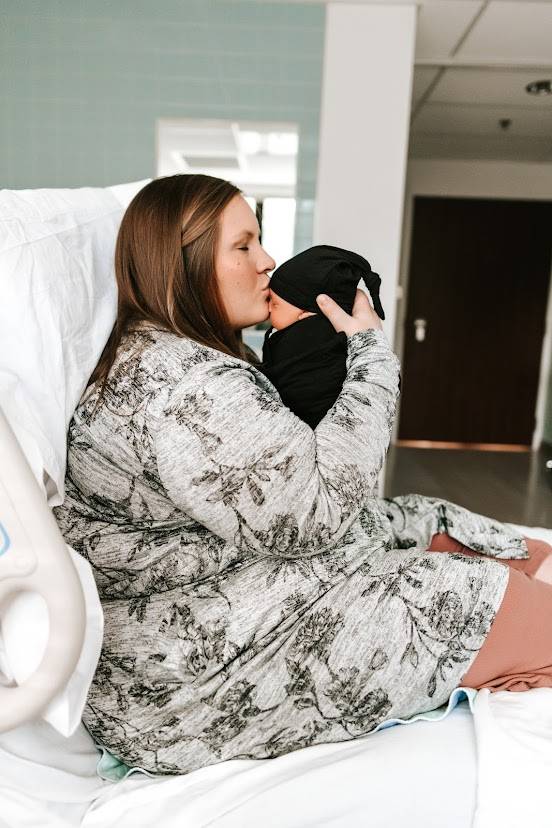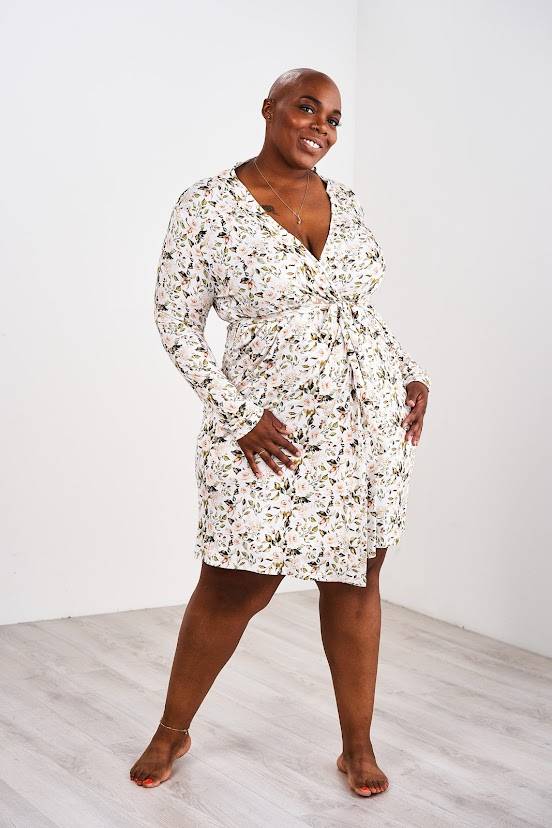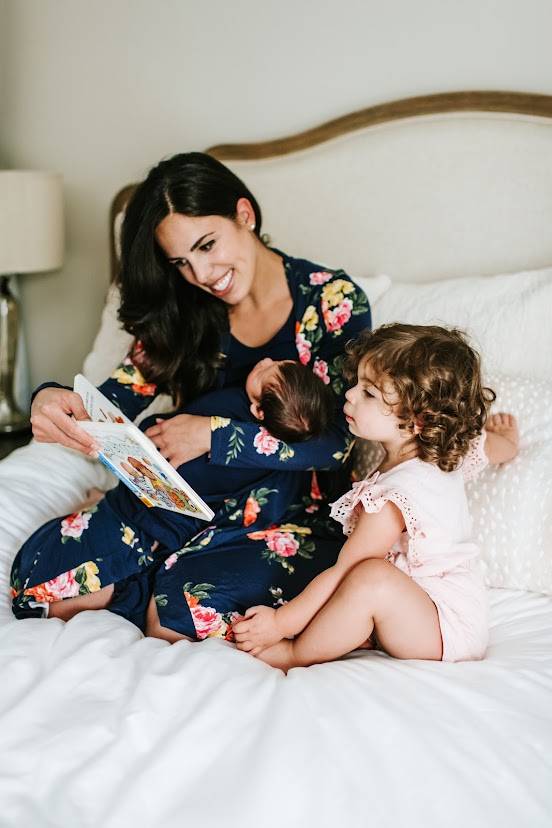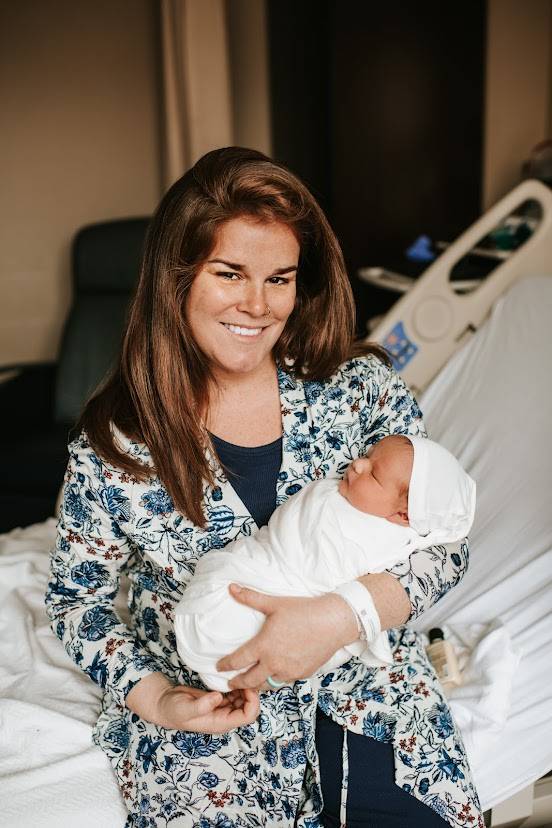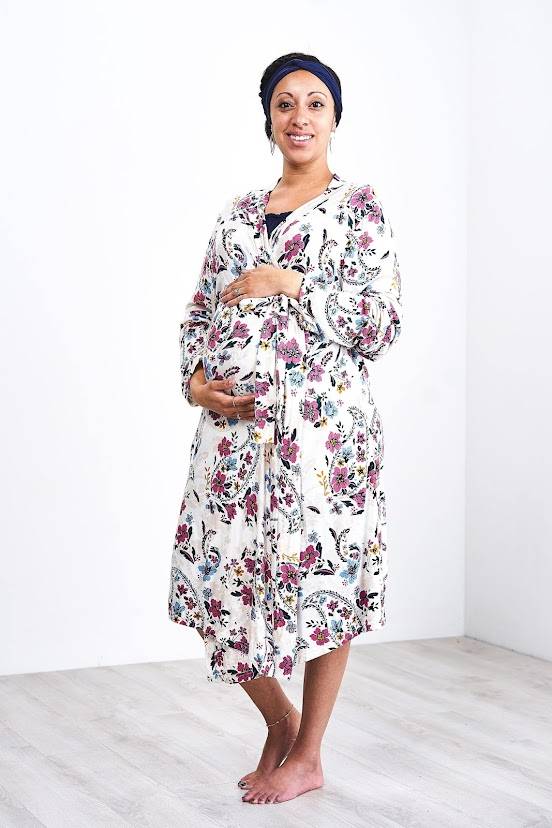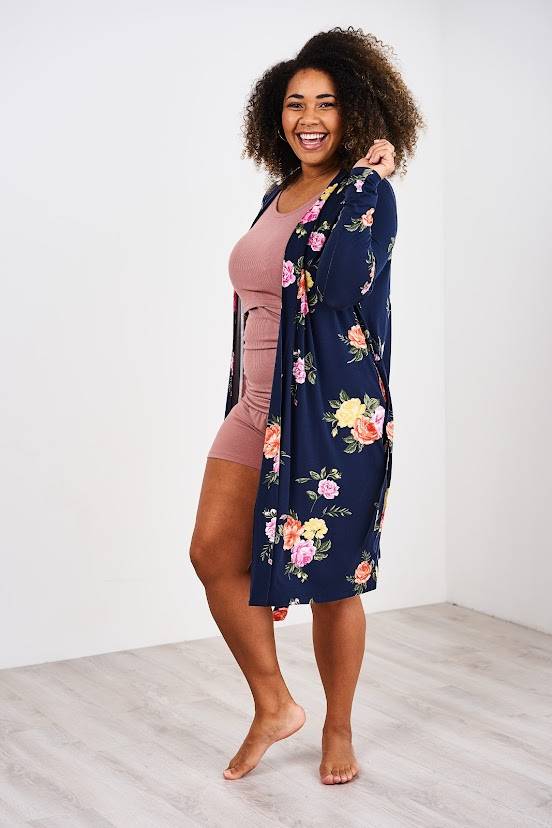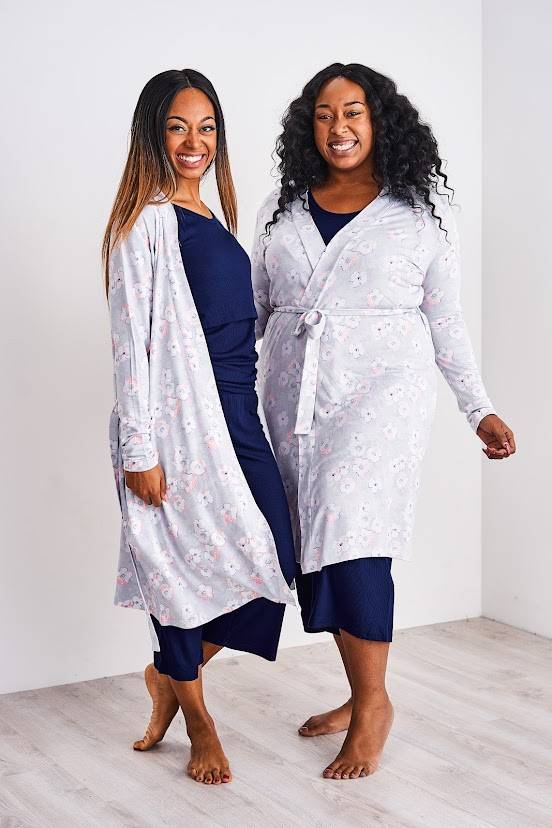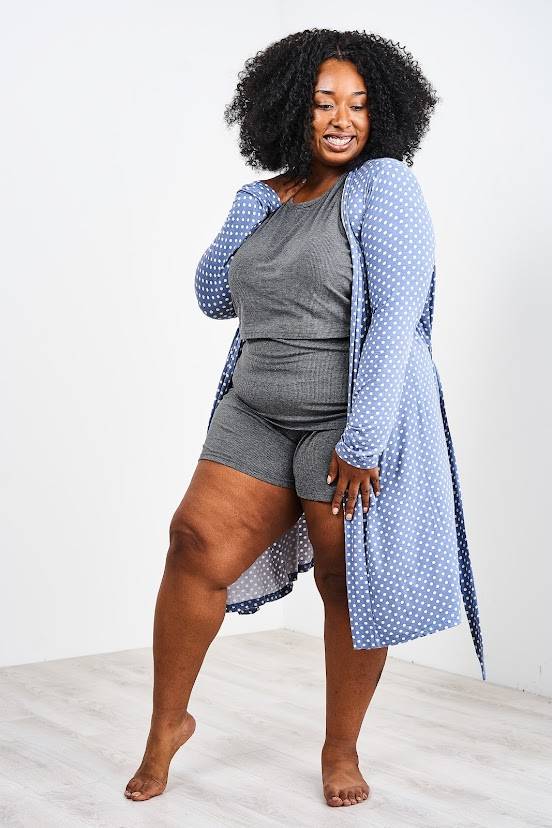 Every mama needs a reliable robe to help get her through those busy mornings and unexpected night wakings. So why not kick off her Mother's Day by draping her in our buttery-soft and breathable Maternity Labor Nursing Robe? Perfect for breastfeeding mamas who aren't ready to get dressed for the day, or just lounging around, a good robe can make every day feel a little more luxurious!
Looking for more styles on a budget? Check out our last chance Robes for even more sumptuous savings!
"I ordered 2; absolutely beautiful fabric, and make me feel radiant while bumming around the house. I purchased the matching swaddle and I plan to pack both in my hospital bag. Currently, I enjoy rotating between both while lounging at home. As far as warmth, it's great for the spring and summer with our AC on. The long length and long sleeves is really nice. I know these will get lots of use!" - Kendal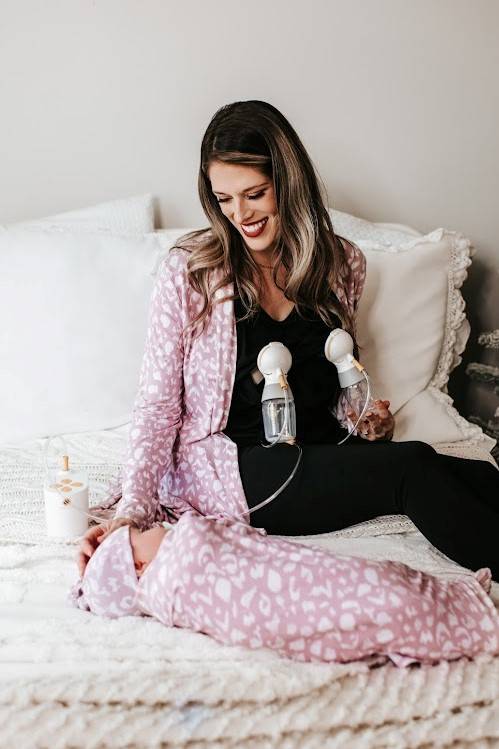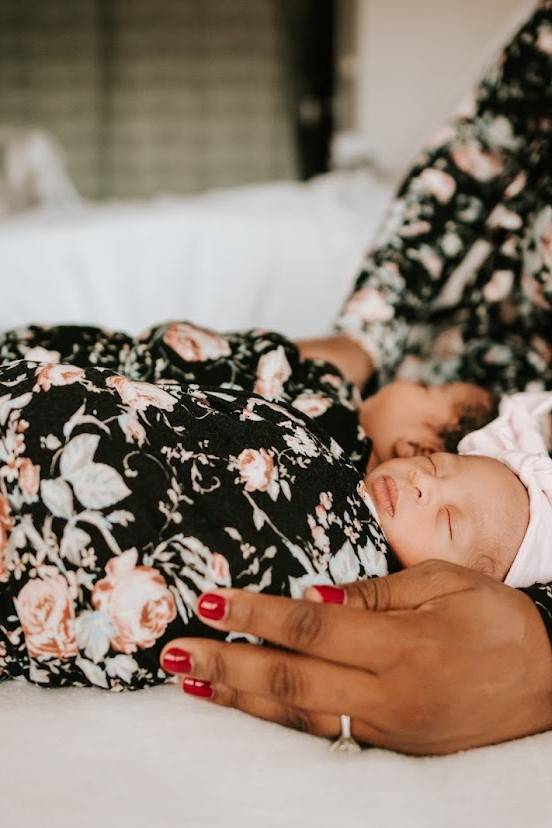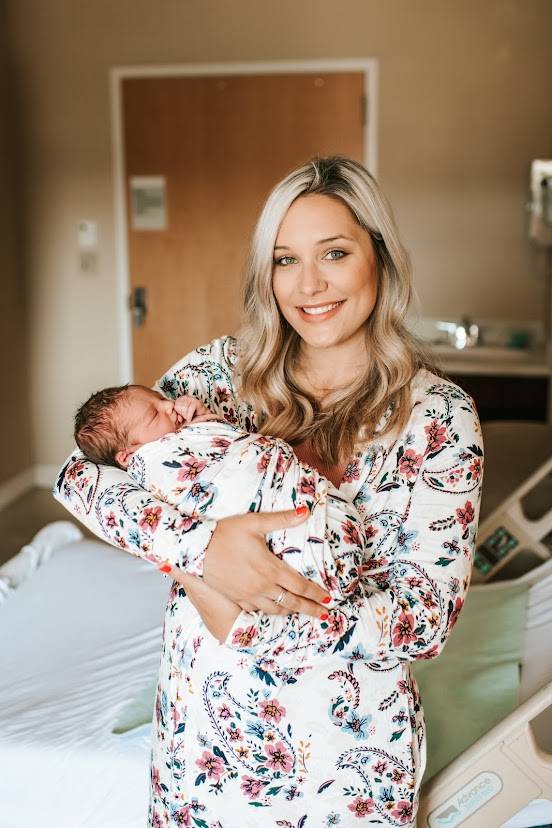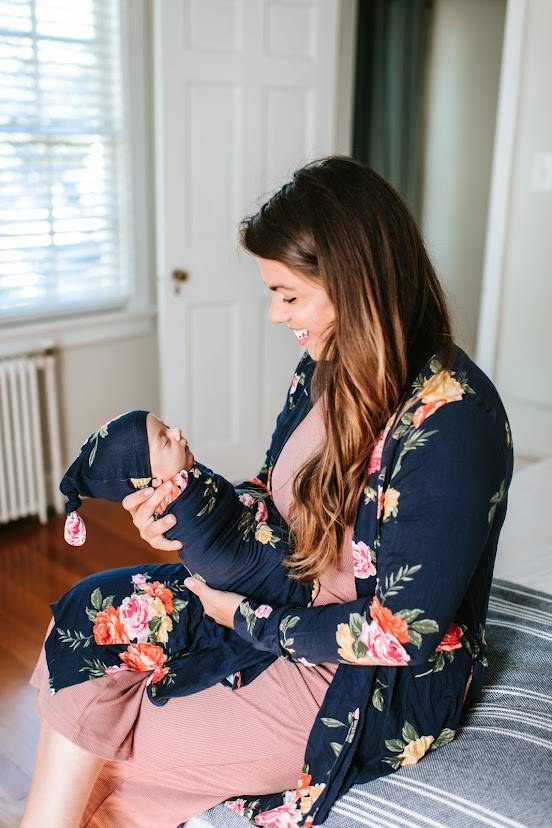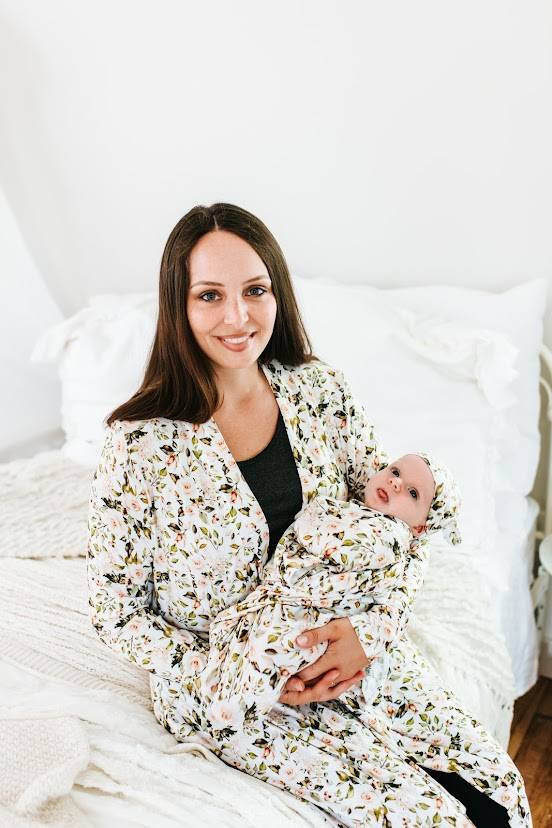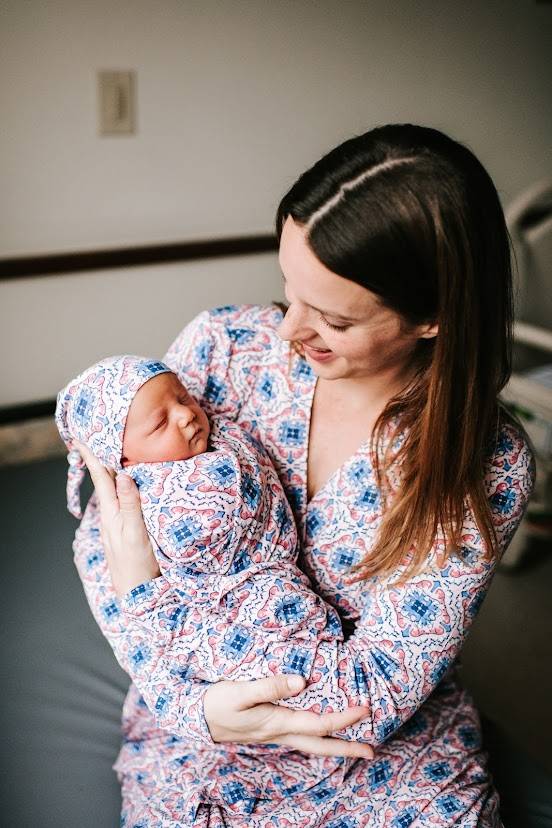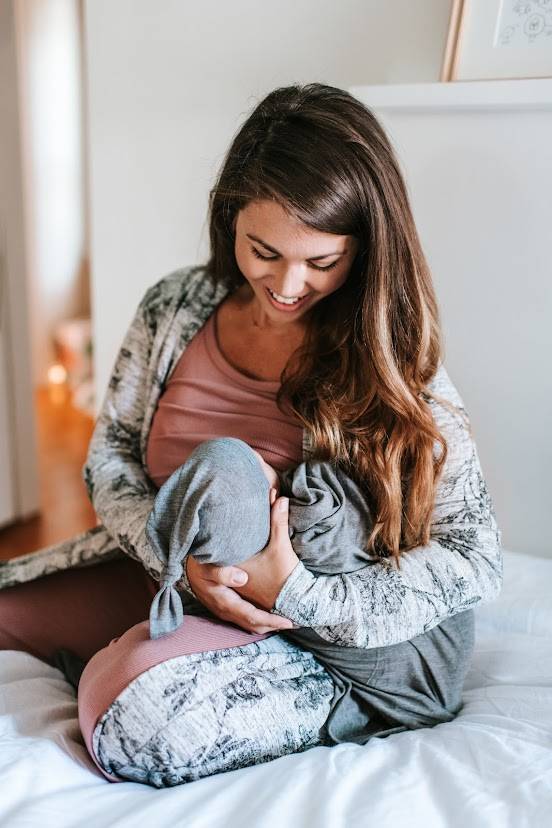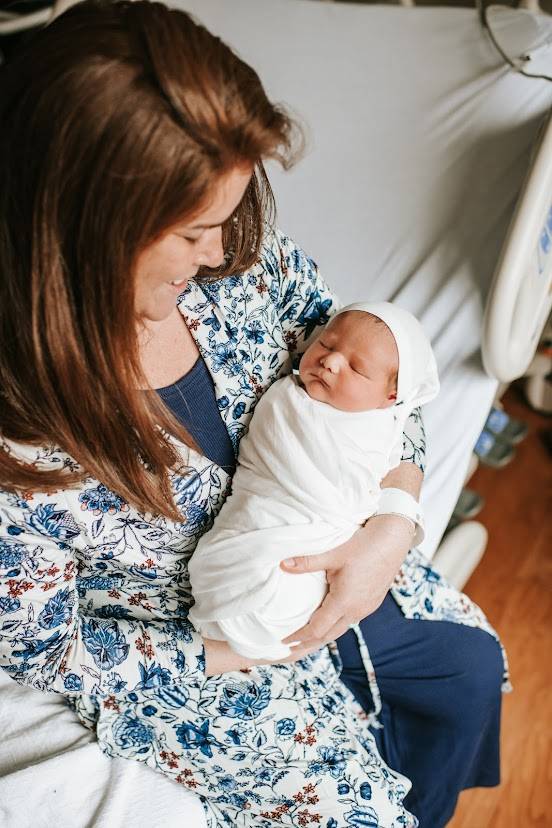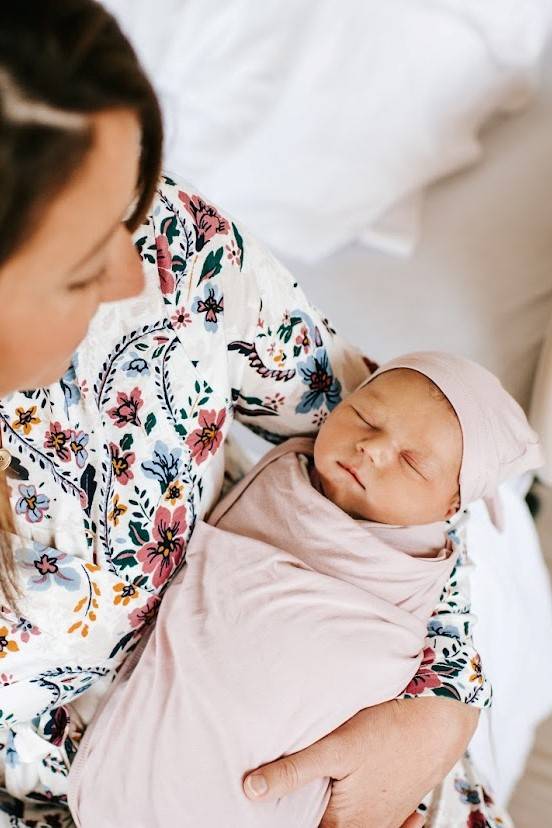 Here's a Mother's Day memo for all the partners out there- moms need to be in pictures with their children! All too often, mamas are the ones behind the camera capturing all the special moments- but she deserves to be included in some photos as well! So why not pair her new Maternity Labor Nursing Robe with a matching Swaddle Blanket & Hat Set for baby and snap some candid shots of them snuggled up together. It's a thoughtful gift that will help her cherish the moment and give her some sweet memories to treasure forever.
Looking for more styles? Check out our last chance Robe and Swaddle Sets for more snuggly savings!
"I decided to try Latched Mama for the first time and got a robe with the matching Swaddle Blanket & Hat Set & Labor Dress 2.0 in Navy to go under my Robe. I cannot wait to use this in the hospital! The Swaddle Blanket/Hat is so soft- and the pattern is so pretty!" -Alyssa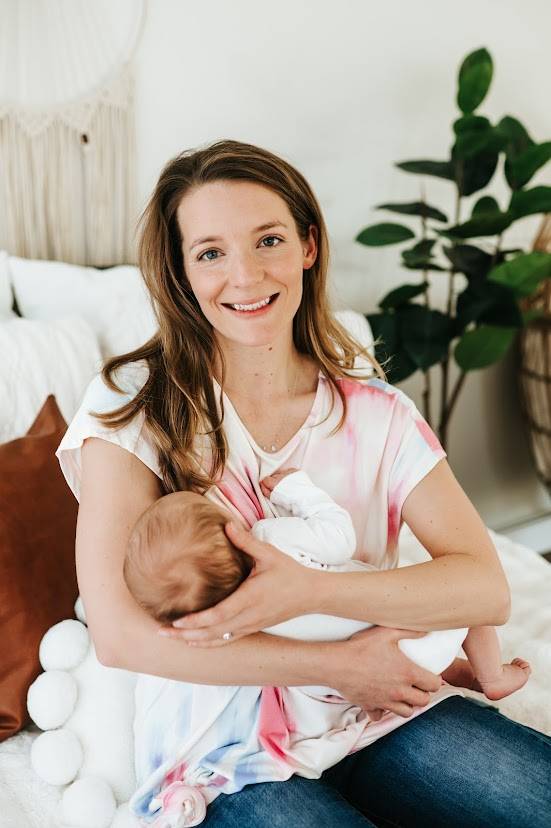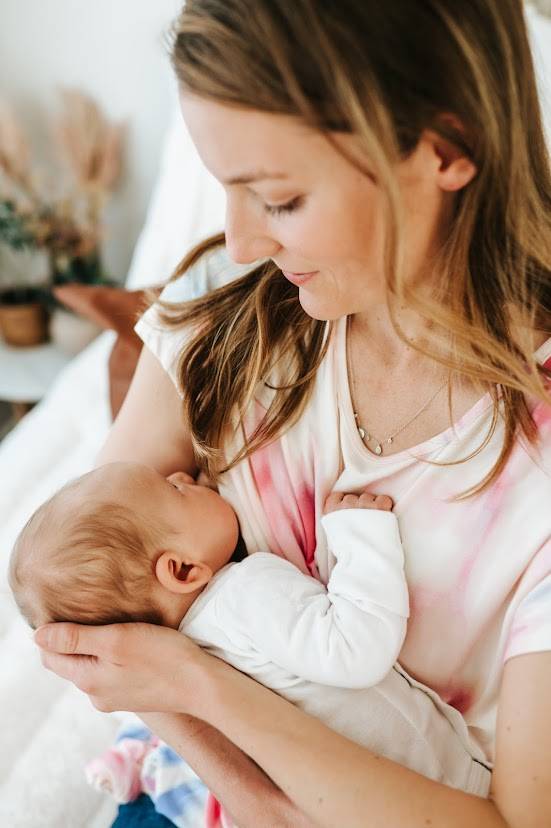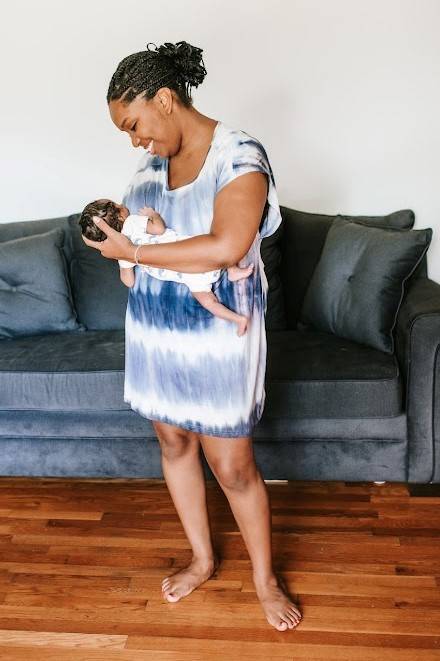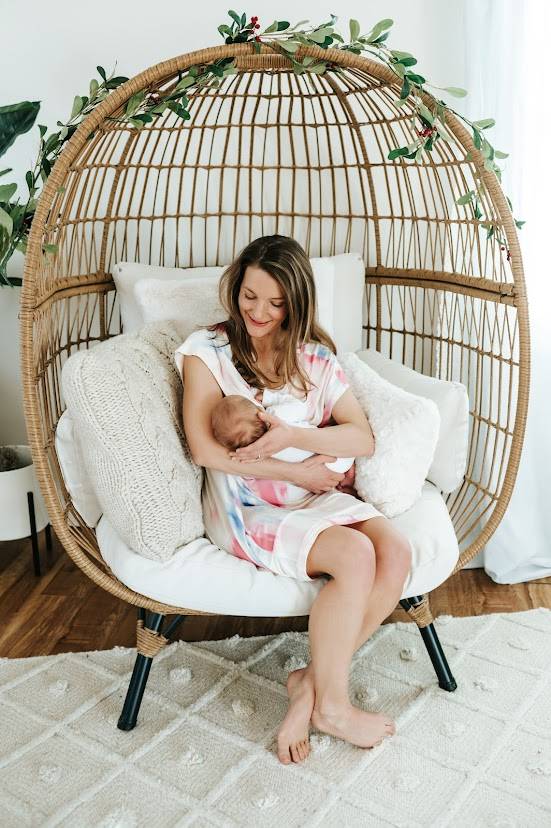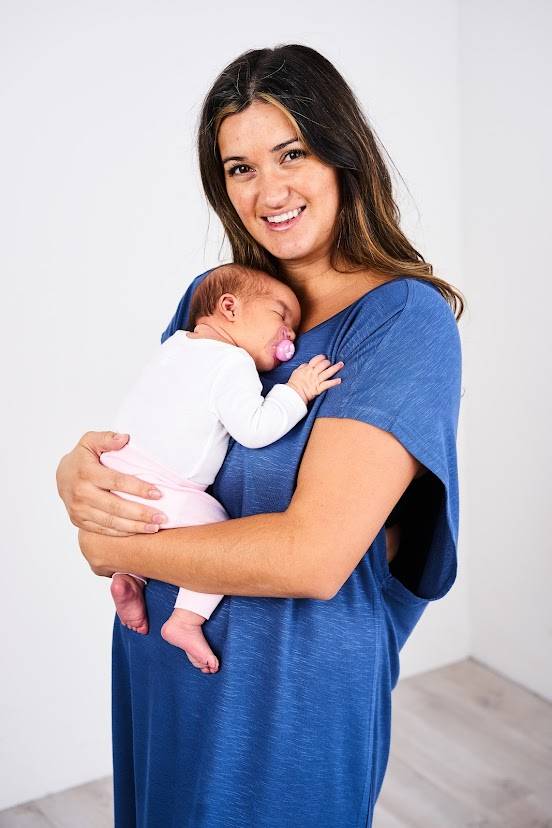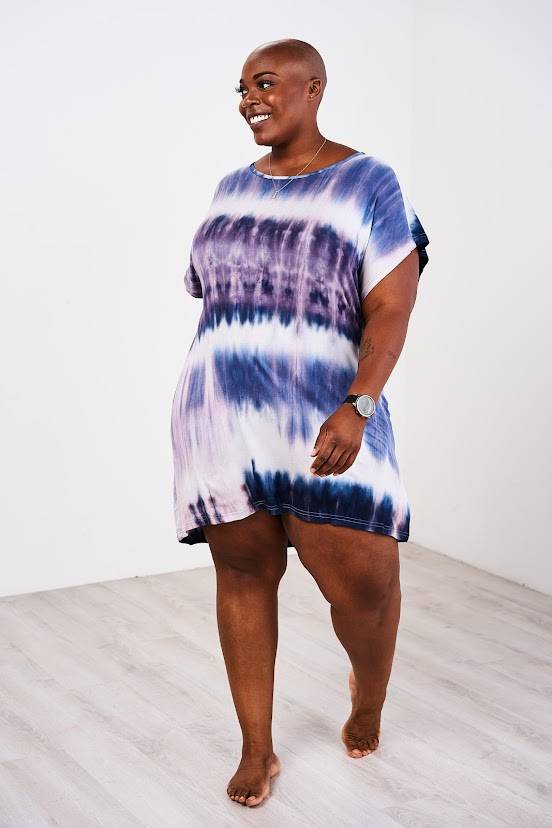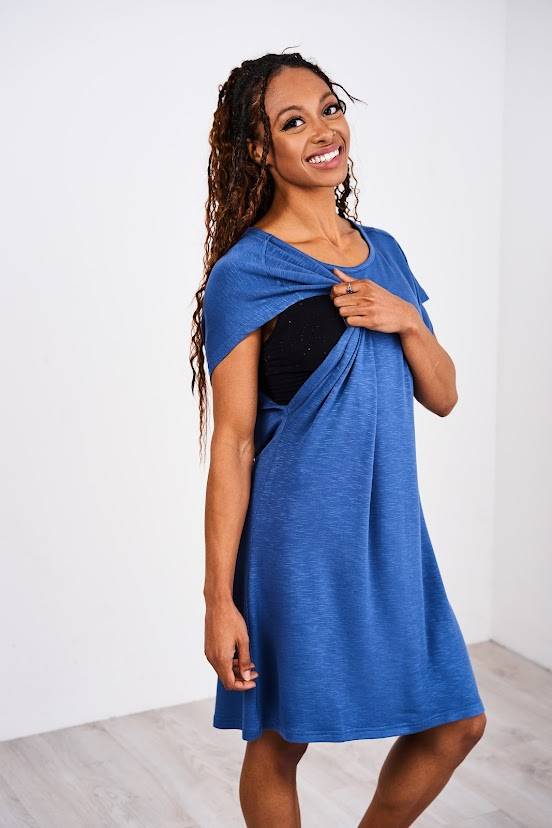 Loungewear is every mama's love language, so help keep her cool and comfortable in our Blissful Lounge Dress. Perfect for warm spring days and sweaty summer nights, this dainty nightdress also doubles as casual daywear, perfect for every pregnant, pumping, or nursing mama. Best of all? Thanks to its straightforward sizing selection, you don't need to know her exact measurements to find the perfect fit.
Looking for more blissful prints and styles? Check out our Last Chance Blissful Lounge!
"If you haven't tried this dress yet, you NEED to! I have it in two different prints, and I am not exaggerating when I say I will buy it in every print that is released here on out. This is my favorite nursing access by far. It's most definitely the easiest, and it doesn't look like a nursing dress. It just looks like a comfy lounge dress. I like to wear it as a nightgown, and then when I get up I just tie the bottom into a knot and throw on some leggings to make it a top! Both prints that I have are incredibly soft as well. I'd honestly live in this if I could!"-Amy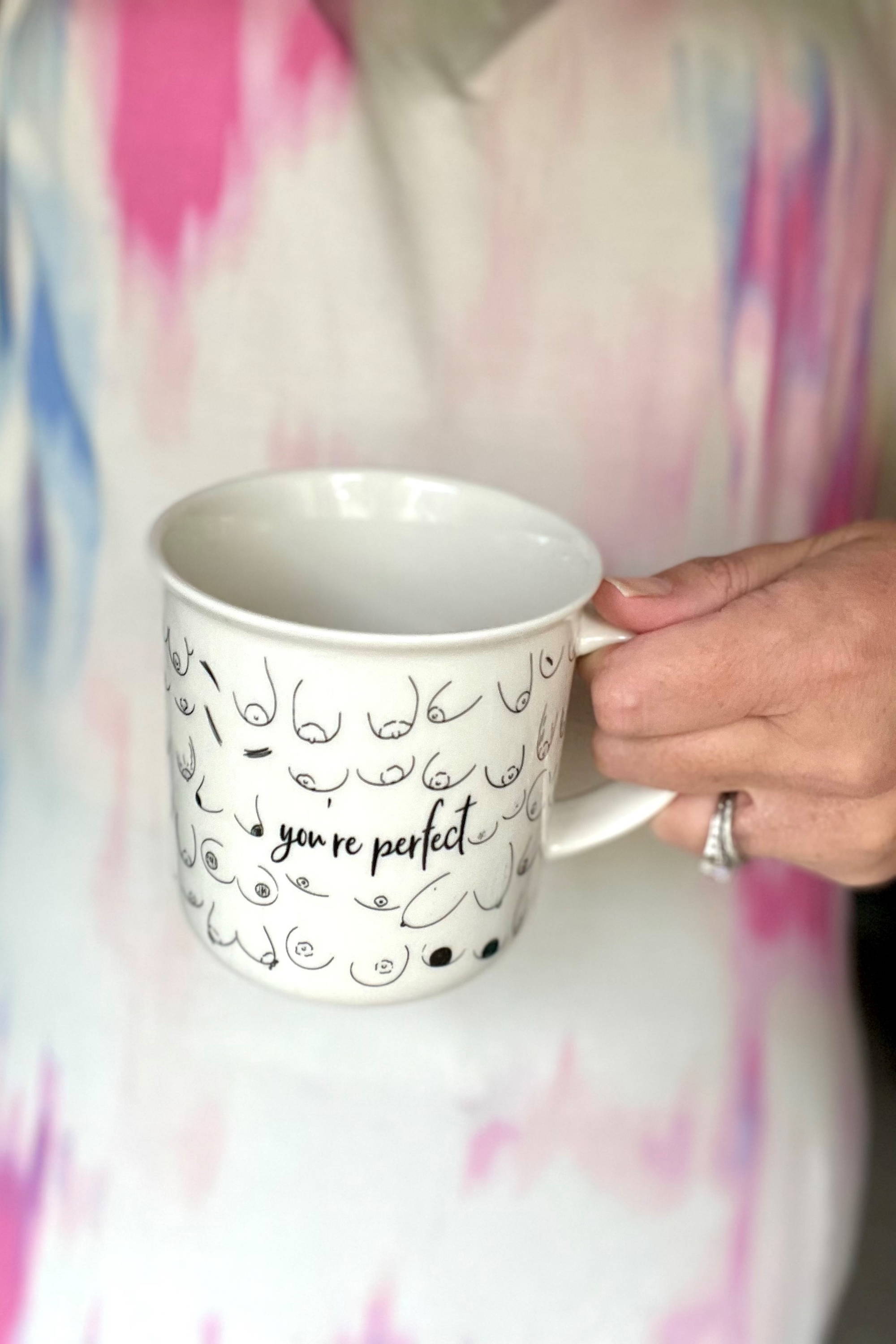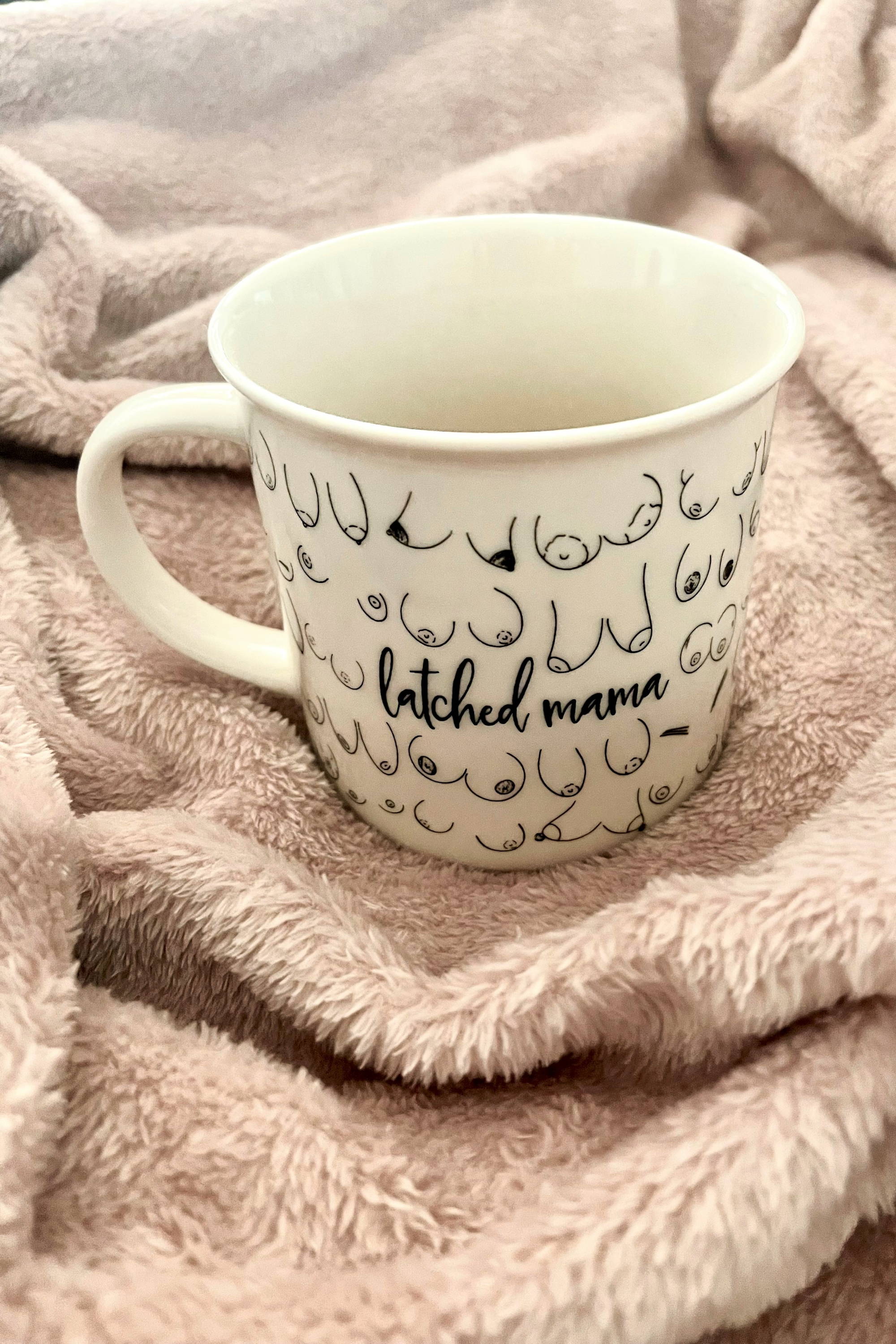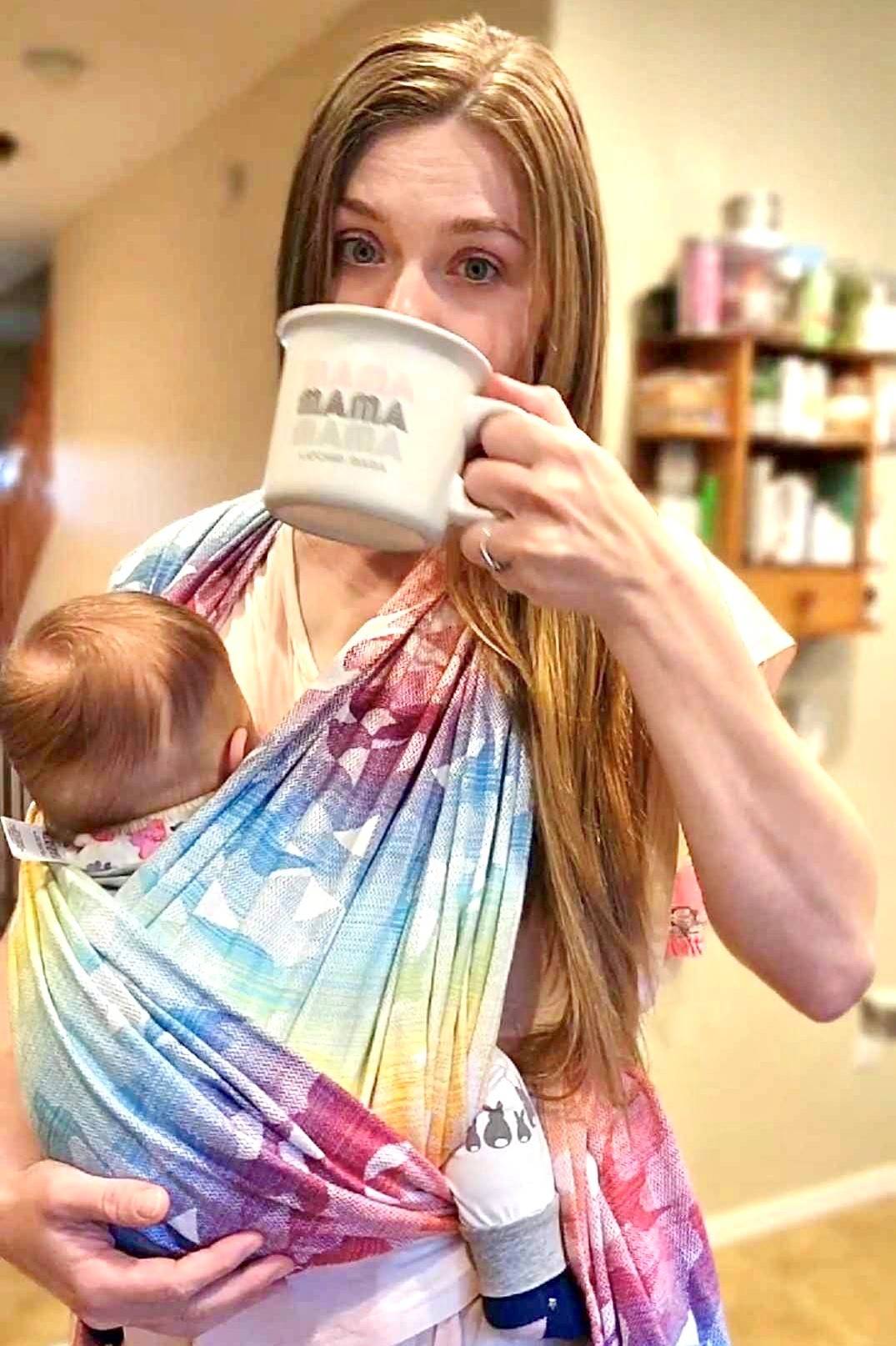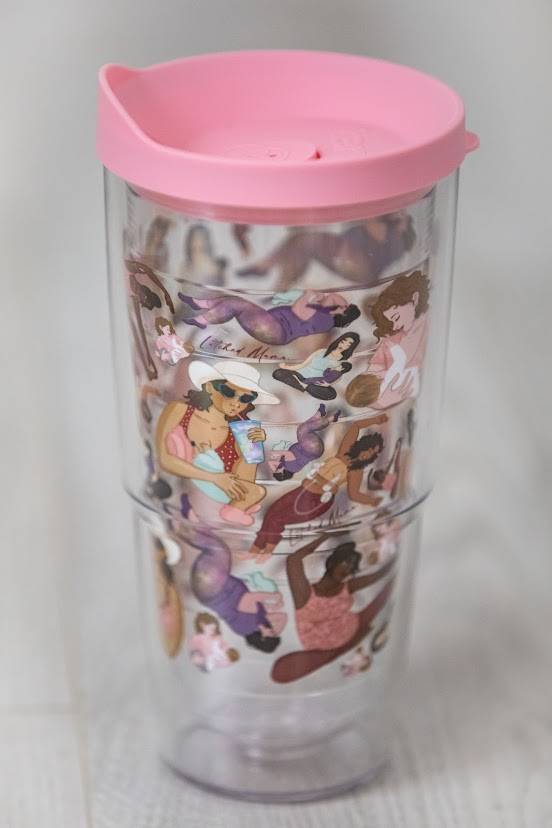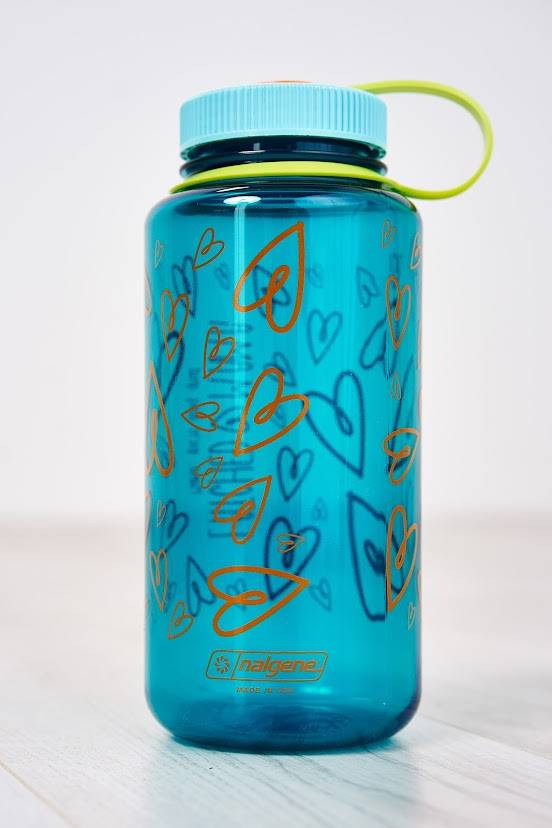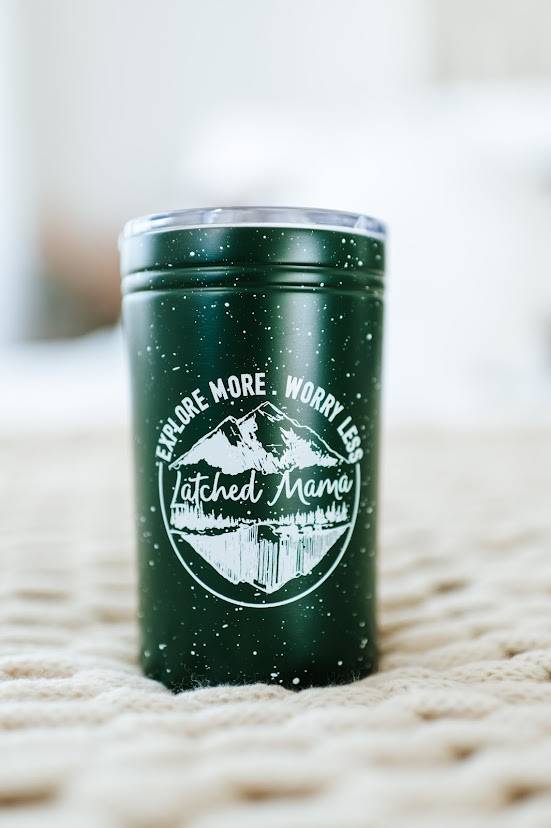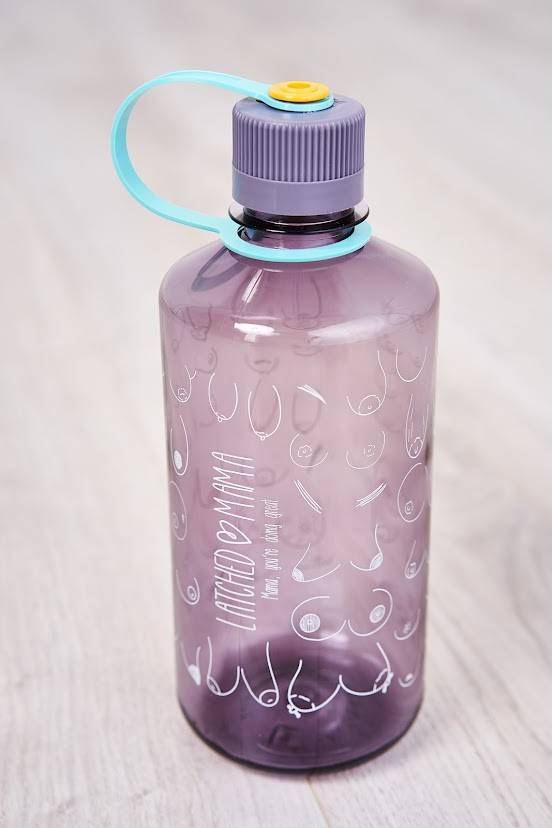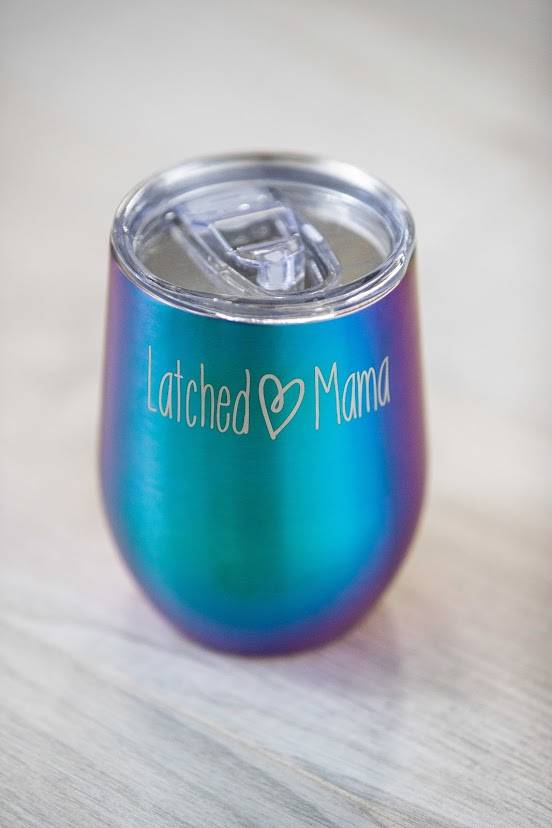 "This mug is so cute and sturdy! I've used it daily since I got it a few weeks ago and just looking at it makes me so happy. No complaints!" -Kapral
"I LOVE my Mountain Mama Tumbler! It keeps my water cool, my coffee warm, and is super resilient. My kids have thrown it on the sidewalk, played with it in the sand, and it holds up in the top rack of the dishwasher! I took it to the beach for spring break, and it was the perfect insulator for my adult beverages. I love the messaging too! As a Mama of three, Latched Mama always finds a way to remind me to relax while also staying hydrated. Thank you!" -Vanessa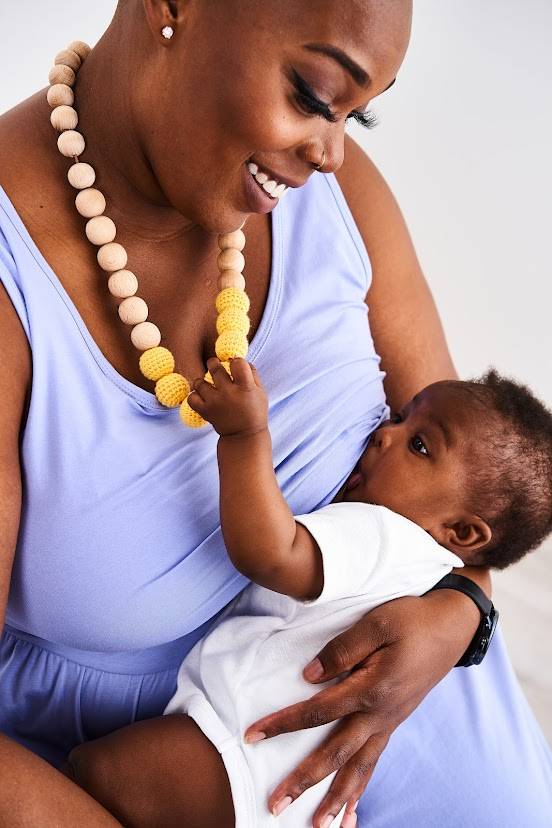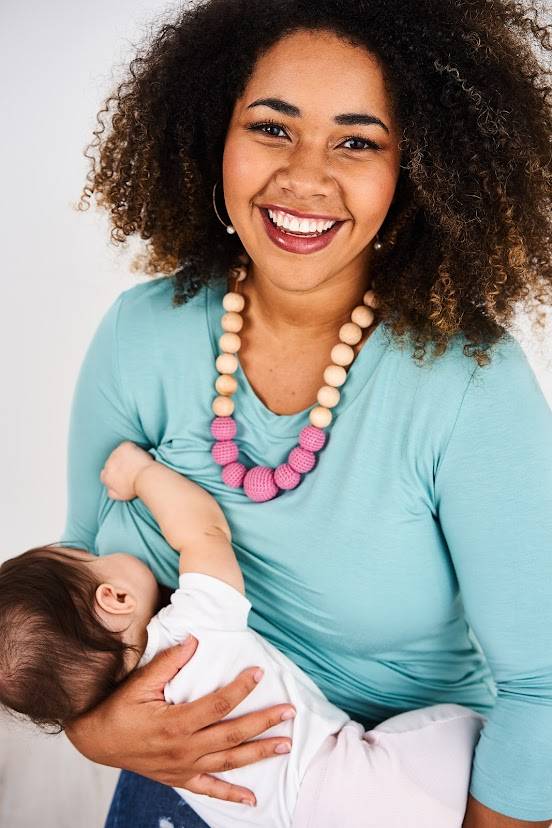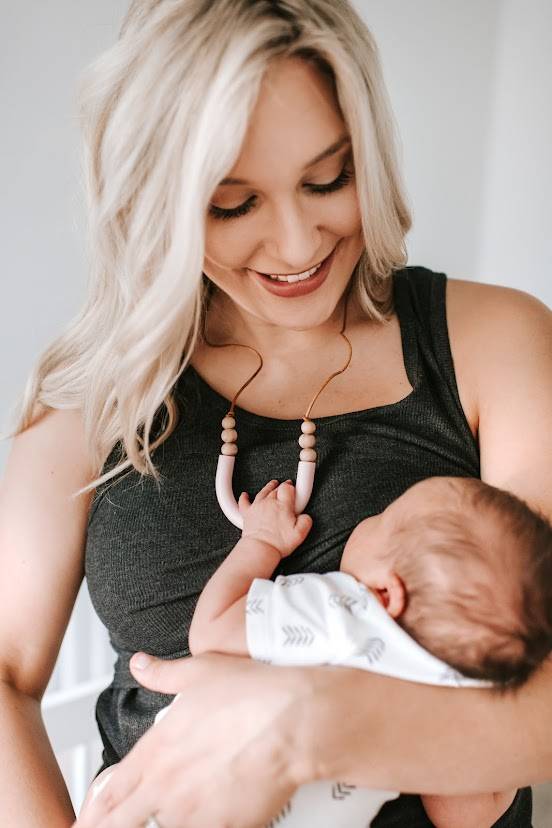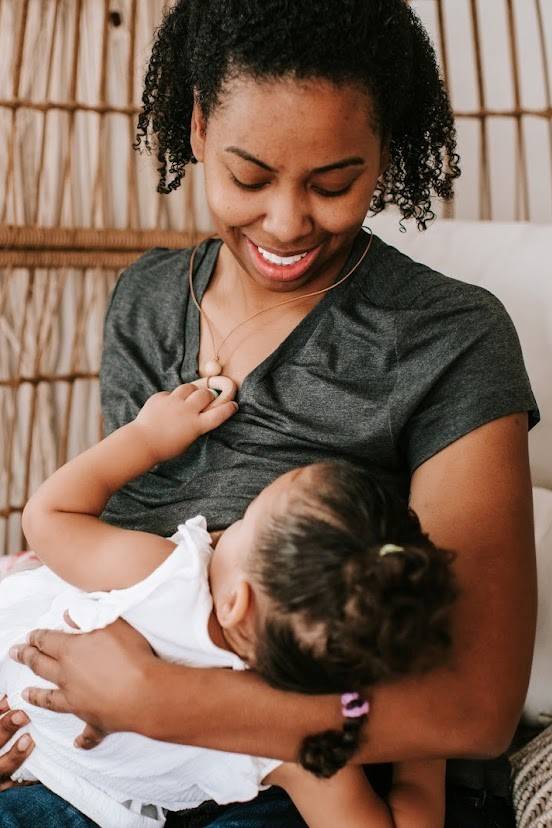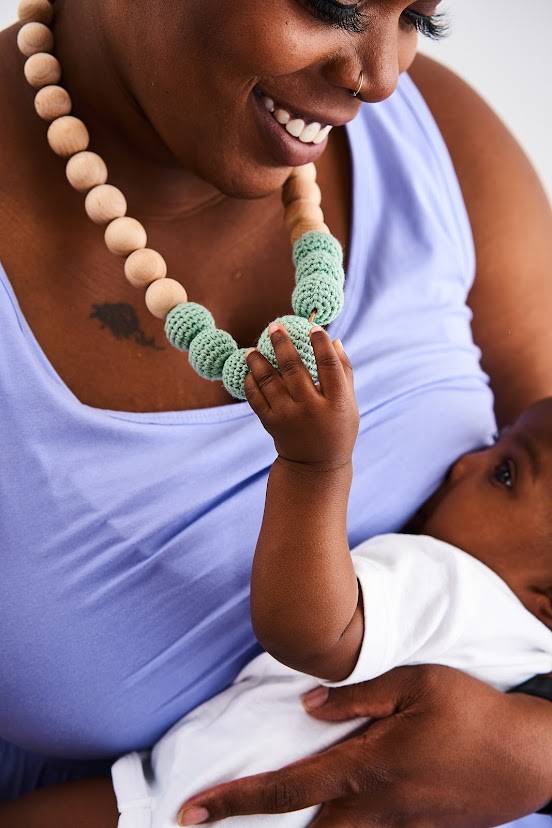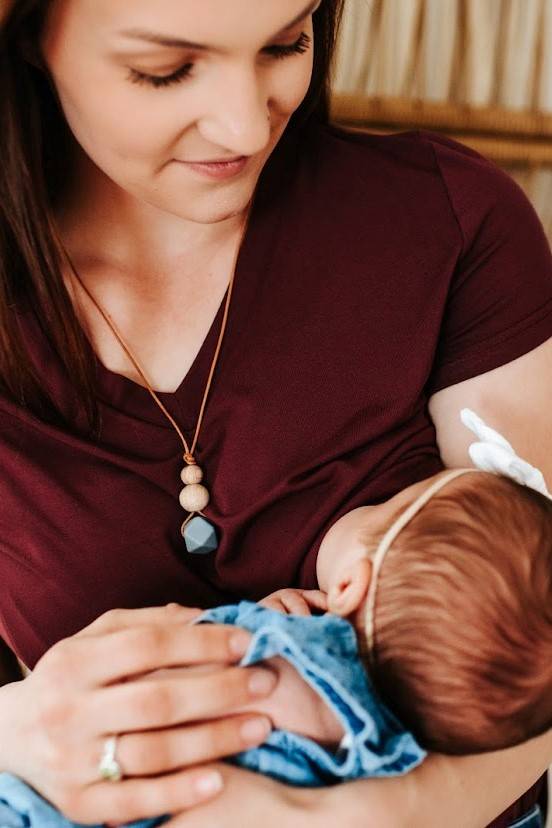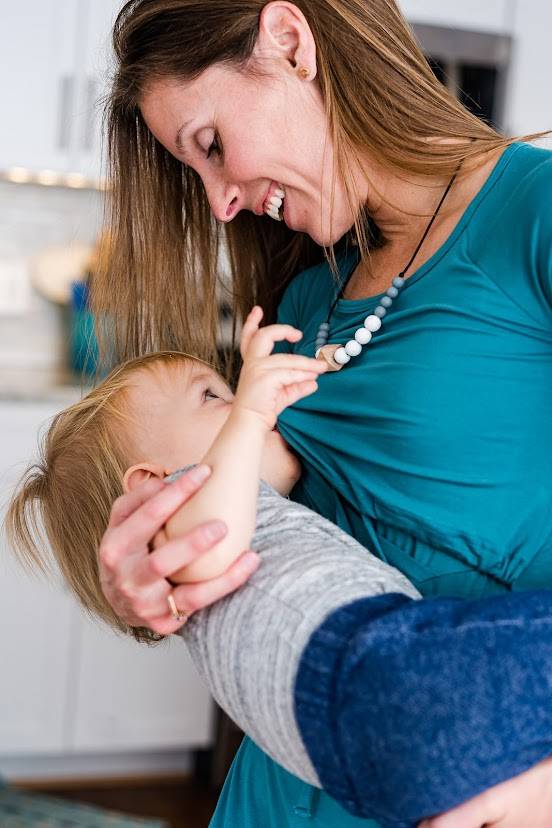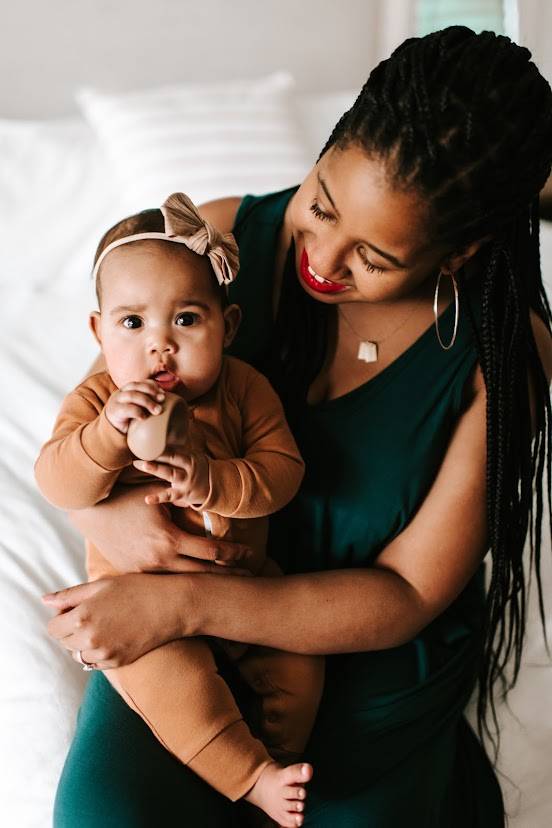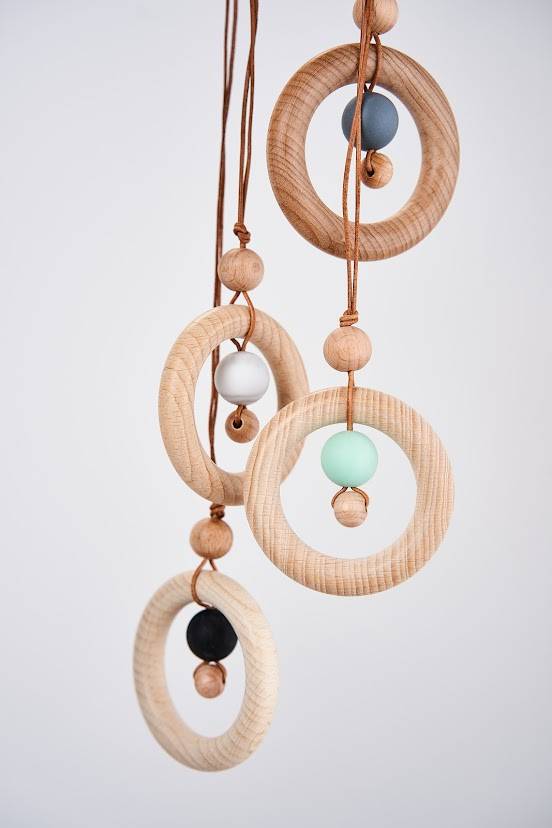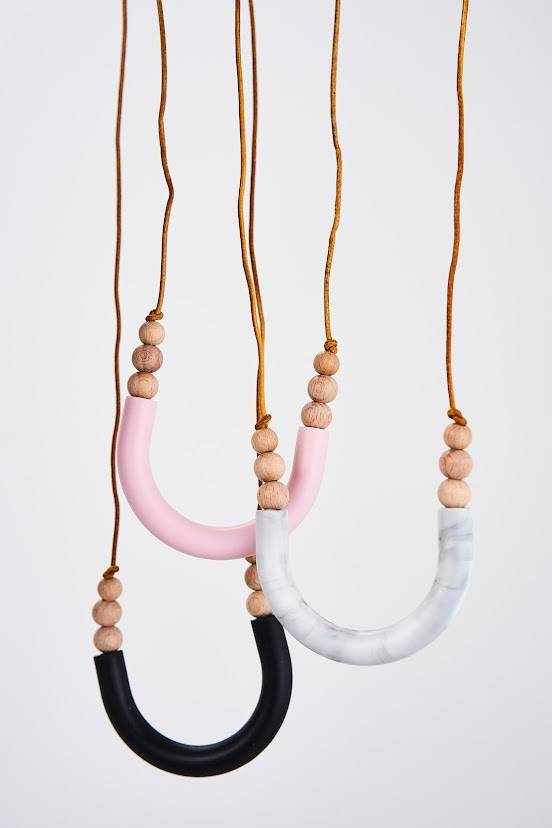 We know that celebrating a mama often means incorporating her kiddos into the mix, so why not embrace her and baby's needs with a gift guaranteed to satisfy everyone? Perfect for new moms, our food-grade silicone necklaces and cuffs were specially curated to look stylish on mama and be stimulating and durable enough for curious little fingers to explore.
"I have the 'Griffin' and 'Isla' necklaces as well as others from amazon, however the 'Katherine' is hands down the BEST. It is the only one that captures the attention of my distracted eater. Additionally it gives him something to play with anytime I am carrying him, or if I need to distract him at the dr. or anywhere else. He really isn't interested in any of the others I have purchased. On top of it all, it's cute and looks good with anything." -Natalie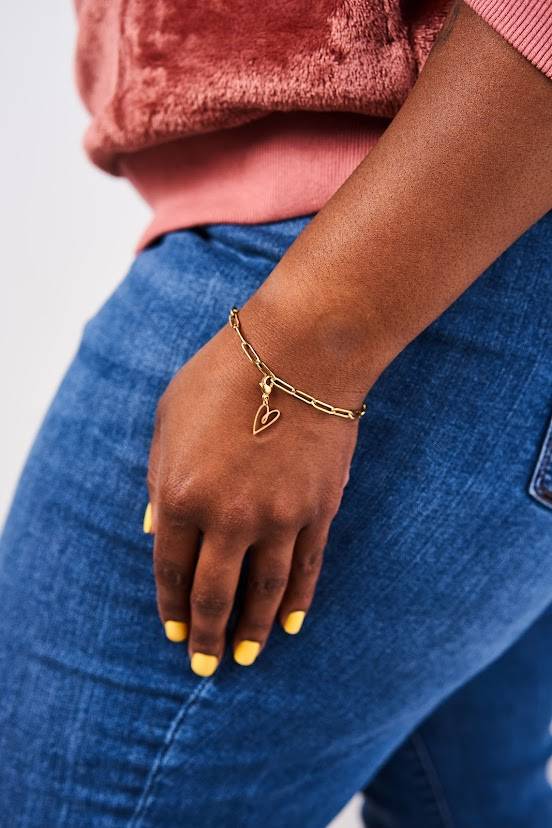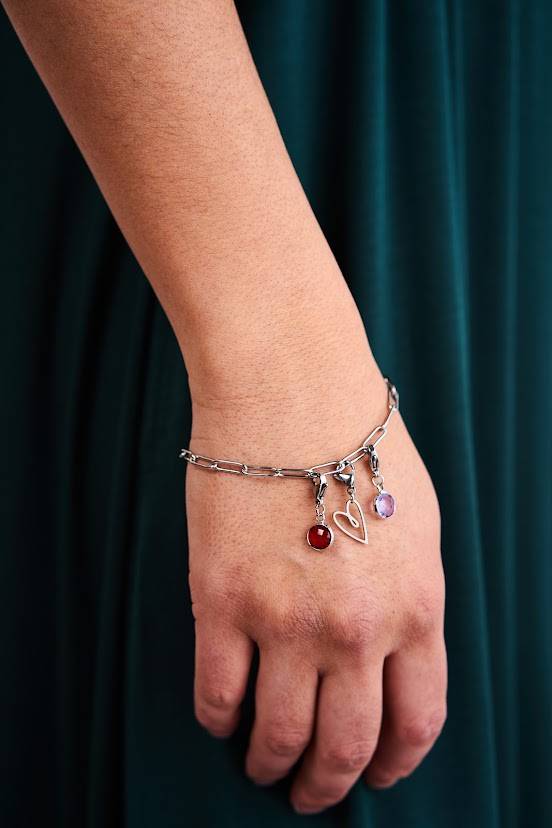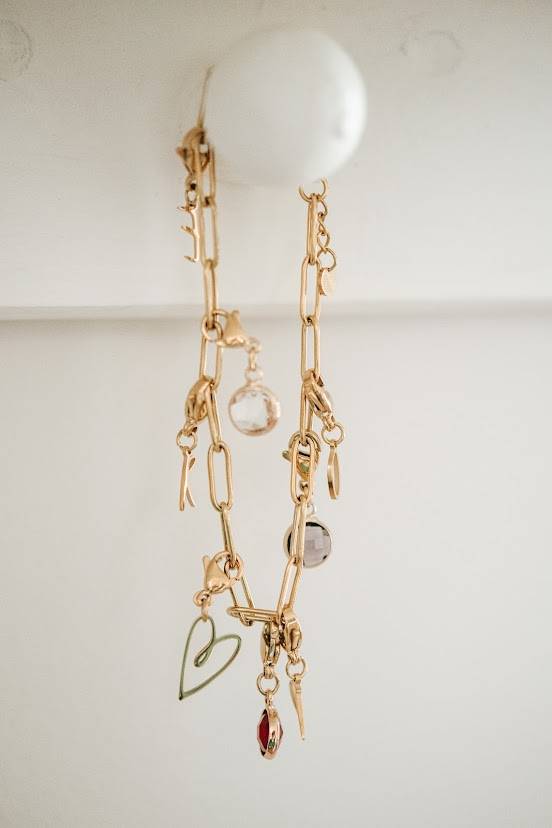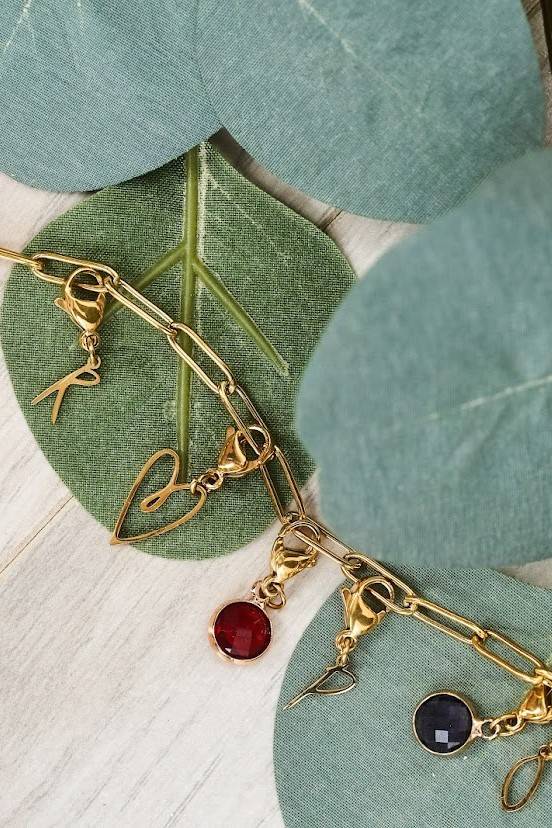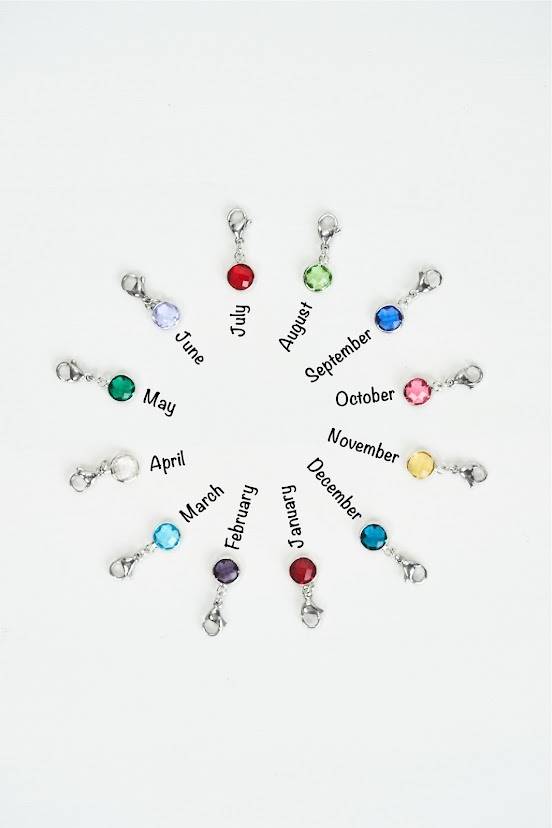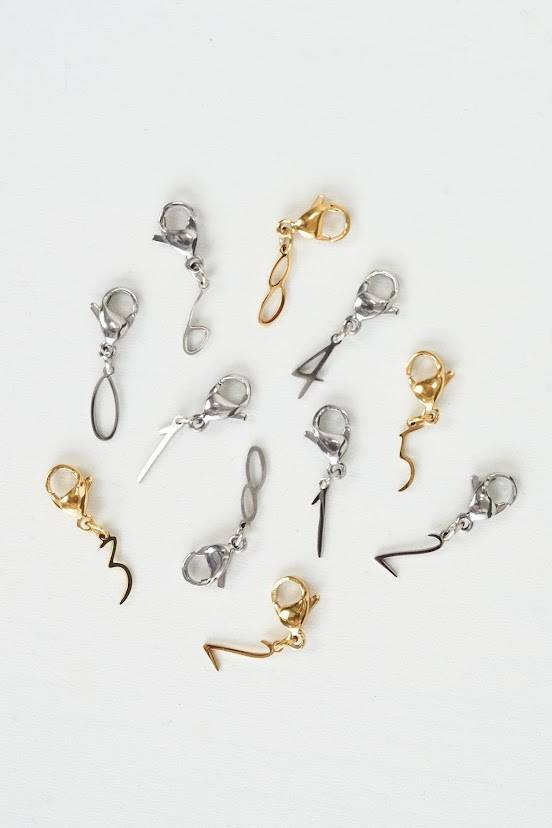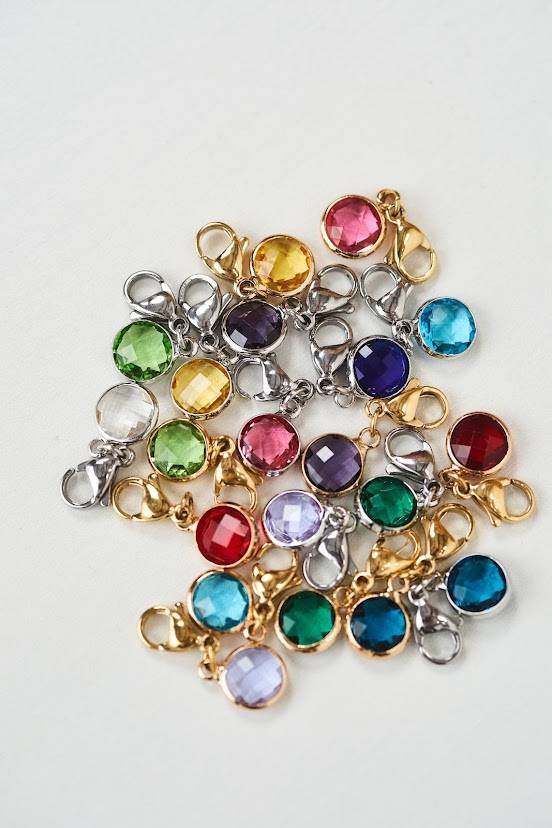 Jewelry might be a Mother's Day cliche, but this is one gifting trend that we can totally get behind! We know there are plenty of options out there, but if you want to adorn her in some new pretties with a personalized flair, our Charm Bracelets are the perfect pick! Not only do these stylish bracelets look stunning on their own, but you can also go the extra mile by picking out meaningful Birthstone, Initial, and Number charms for a customized gift that helps honor and celebrate the family she's built.
"I love the charm bracelet and matching birthstone charms! I ordered the gold bracelet and birthstone charms for my three kids and it's very delicate and lightweight on my wrist. I am sensitive to metals with a nickel allergy, and so far not only have I not had any reactions, but I love being able to wear something so beautiful and unique to my family. I can dress it up or down with any outfit, and sometimes I even forget I'm wearing it if it weren't for the jingling sound of the charms touching. Thank you for offering a beautiful piece that we can customize! I can't wait to add more charms to it!" -Victoria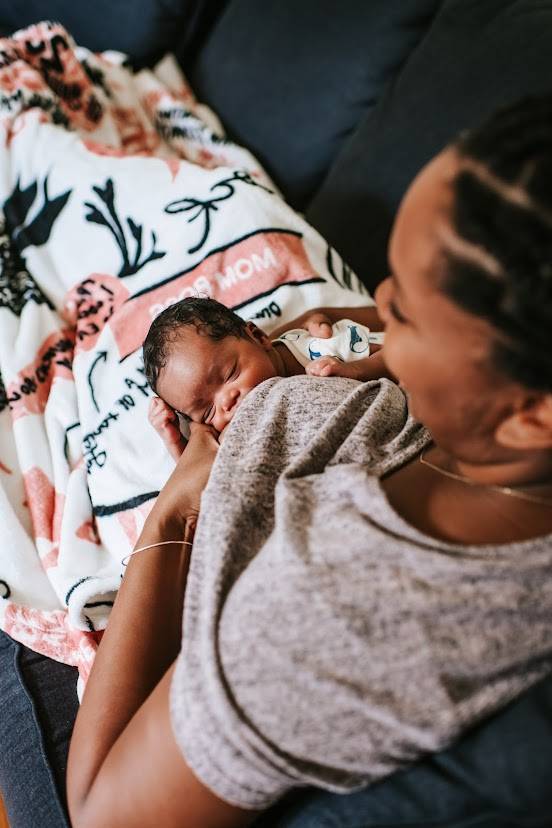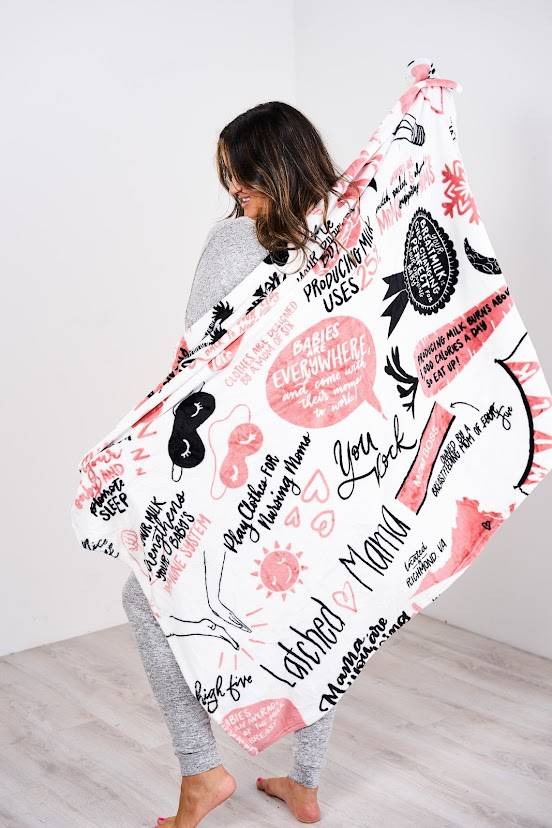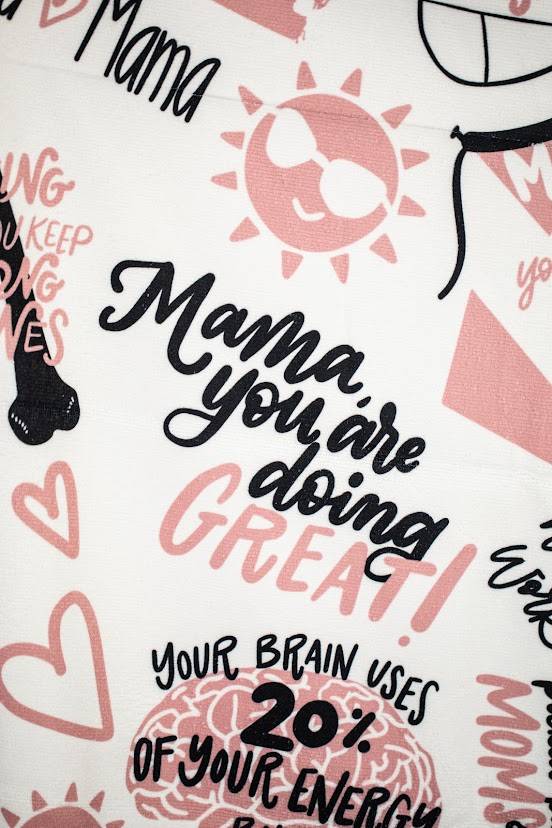 Latched Mama isn't just a brand- it's a lifestyle! We take pride in supporting mamas not only with flattering and functional nursing clothes- but also through community, encouragement, and uplifting words of affirmation. That's why our Latched Mama Fleece Blanket, Boobs Pillowcase, and Microfiber Towels are the perfect addition to any breastfeeding mama's bedroom! Adorned with fascinating facts, reassuring mantras, and original artwork, our Home and Linen Collection is a practical way to surround her with constant reminders that she has people in her corner rooting for her- including you.
"This blanket was everything I wanted and more. It's incredibly soft and snuggly. I've almost pulled the trigger on buying another one at least a half dozen times. Especially since my sons and my husband keep stealing it." -Kate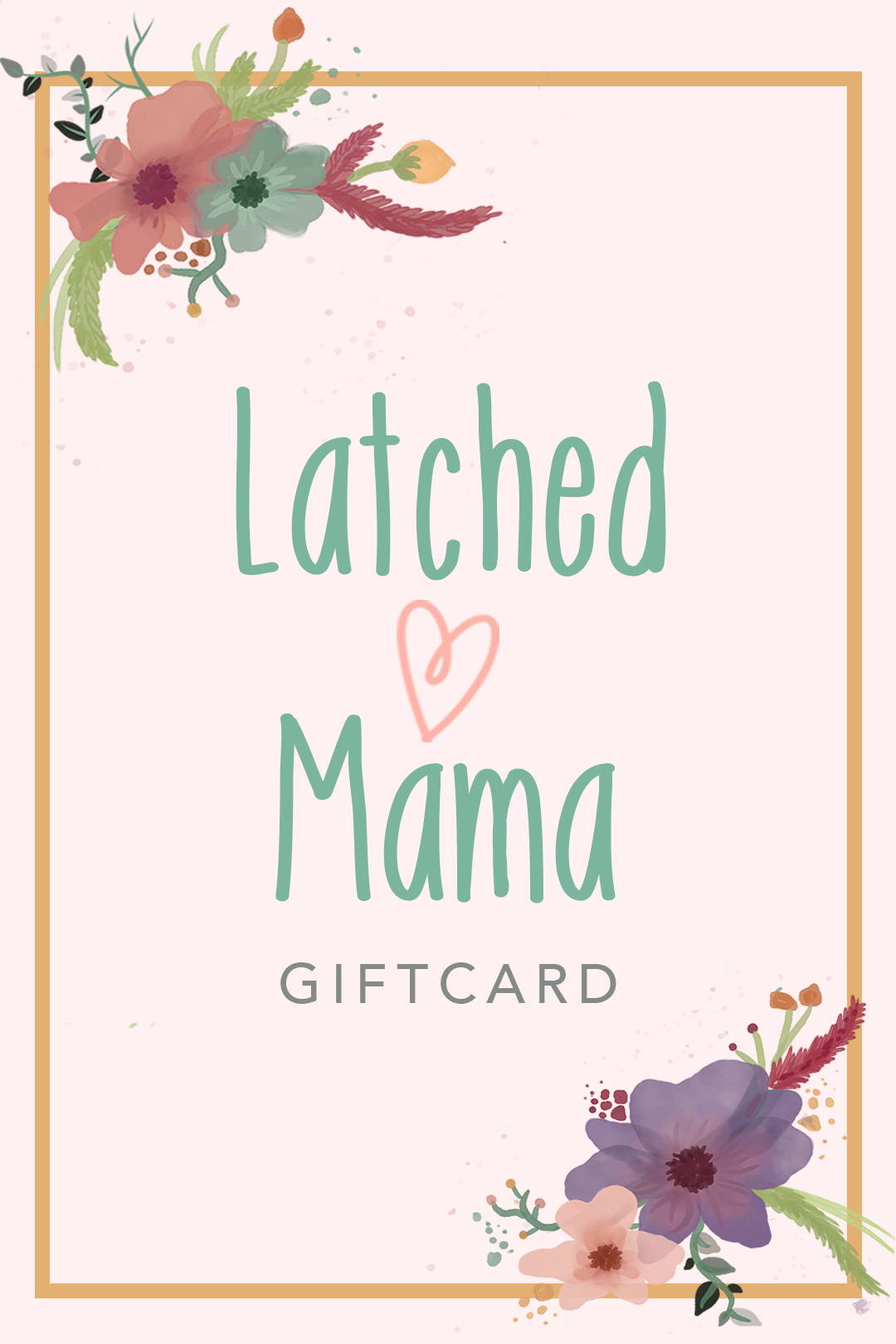 Chances are, the mama in your life already knows what she wants for Mother's Day- but it's still your job to make sure she gets it! Whether she is pregnant, pumping, nursing, or gearing up for a baby-wearing adventure, our Gift Cards are guaranteed to be the perfect size, fit, and style. So you can take the guesswork out of gifting and leave the shopping to her!
"Your clothing is exceptional, attractive, soft and functional. My daughter in law loves the stylish pieces.
I like having her choose the articles she likes. Great options.

Thanks." -Mary Alice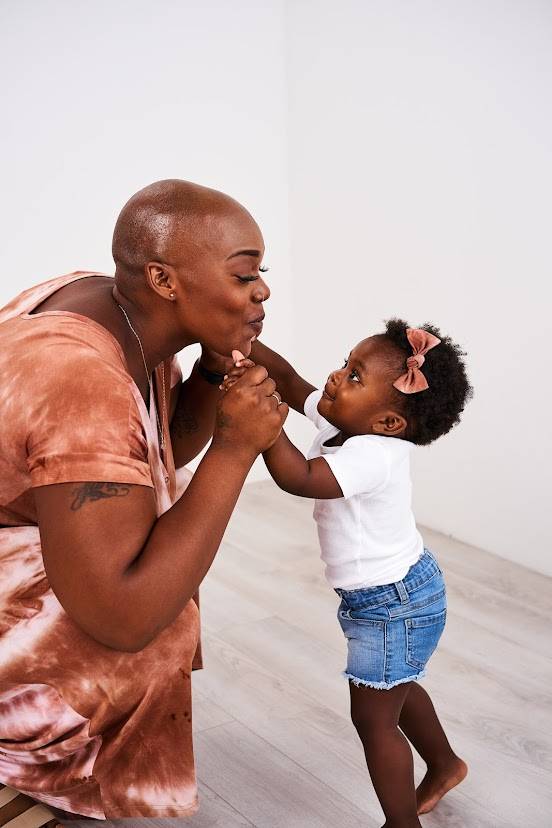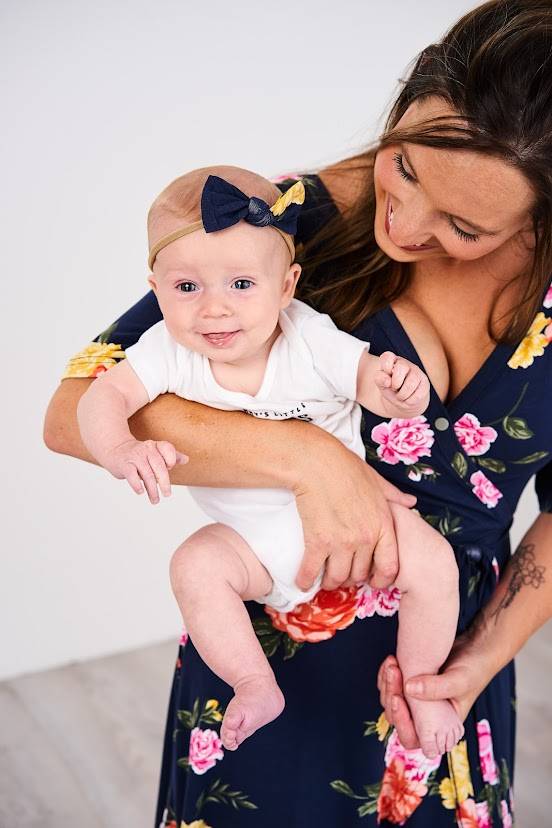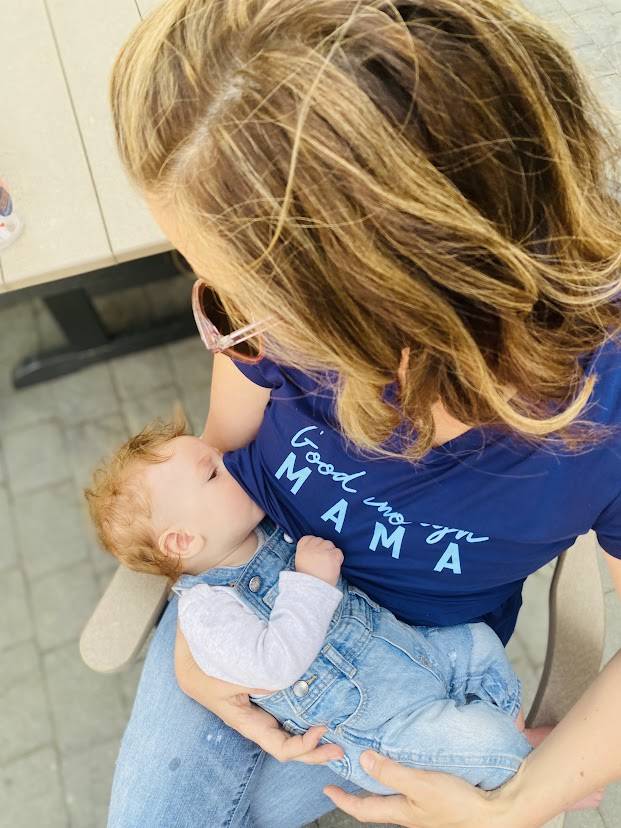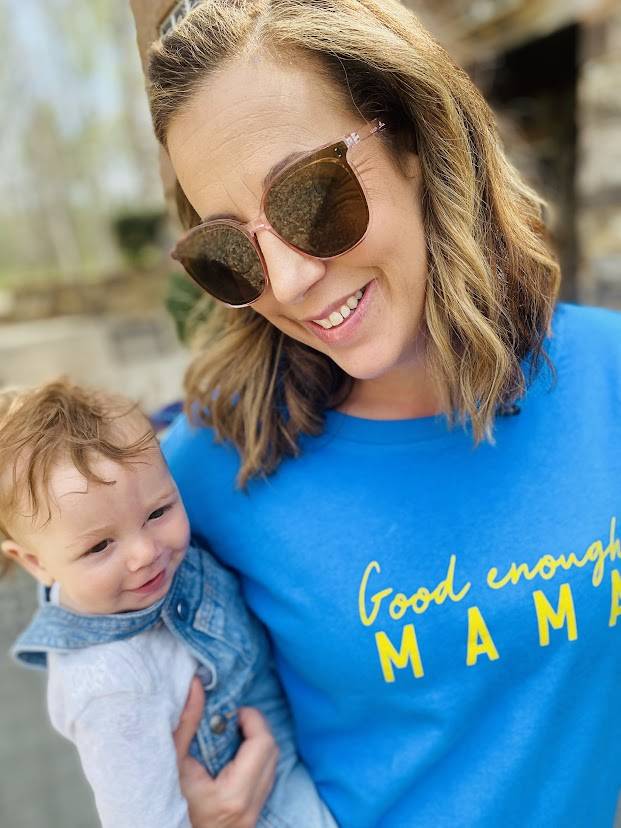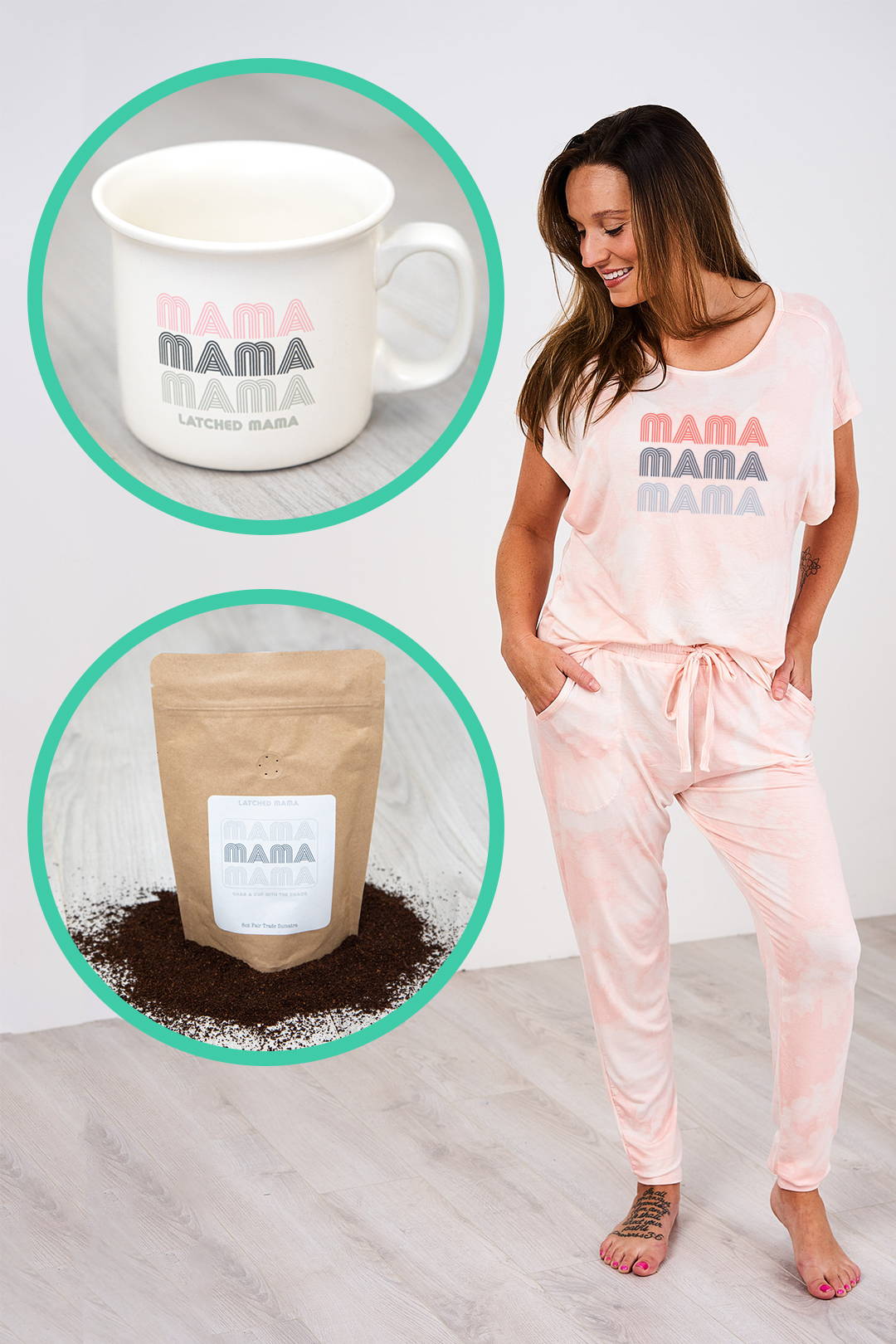 P.S. Mama, you're doing great!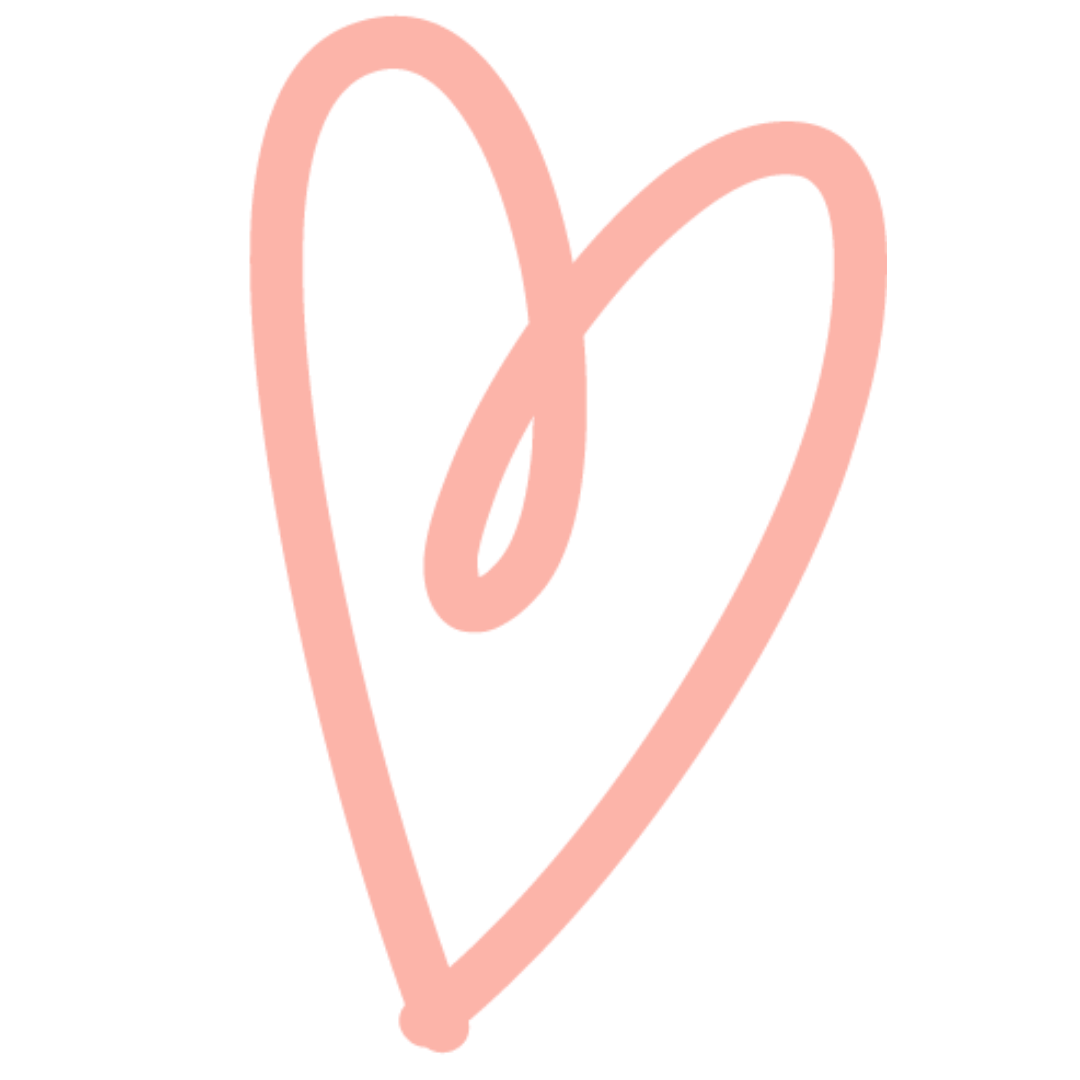 "Latched Mama didn't just save my confidence as a mom- it GAVE me my confidence as a mom. The difference breastfeeding a baby without Latched Mama and with Latched Mama was night and day. So thankful for this line!!!" - Mimi 💕
See More Mother's Day Gift Ideas below:
Shop our full selection of nursing tops, nursing dresses, nursing loungewear, and accessories! ♡
At Latched Mama, our goal has always been simple: to support moms in their motherhood journey. That means that our goal is to support you and your family with our clothing and online community, along with empowering mamas locally and worldwide through education and one-on-one support. Our clothes and accessories are designed, picked, packed and shipped from our warehouse in Richmond, VA!
Learn more about Latched Mama here!
SHIPS FAST & WITH LOVE FROM RICHMOND, VIRGINIA!

We offer free shipping on domestic U.S. orders over $100!
1-ON-1 CLC BREASTFEEDING SUPPORT

Contact us at support@latchedmama.com, (844)-500-1325. or any social media channel for breastfeeding support, sizing help, and style advice!
Items that are in like-new, unwashed condition can be returned within 30 days for a refund. We also offer style exchanges and store credit! See our Returns FAQ here!