**This promo ended 2/28/2023 at 11:59 PM PT**

*Must add both products to cart and use code HARBORLOVE at check out. While supplies last. Can't be combined with other offers.

Staying warm is so important to breastfeeding on the go, but what good is bundling up if you're bound to eventually lift all your layers, exposing all that sensitive skin to the bitter cold?

We know that finding the right combination of nursing wear is crucial when it comes to achieving the perfect balance between comfort and practicality. That's why for a limited time only we are offering a FREE Latched Mama Love Nursing Tank when you buy our fan-favorite Harbor Snap Nursing Pullover! This comfy and oh-so-practical set will take the guesswork out of your winter layering woes. 🙌
Just use code HARBORLOVE at check out to BUY ONE GET ONE!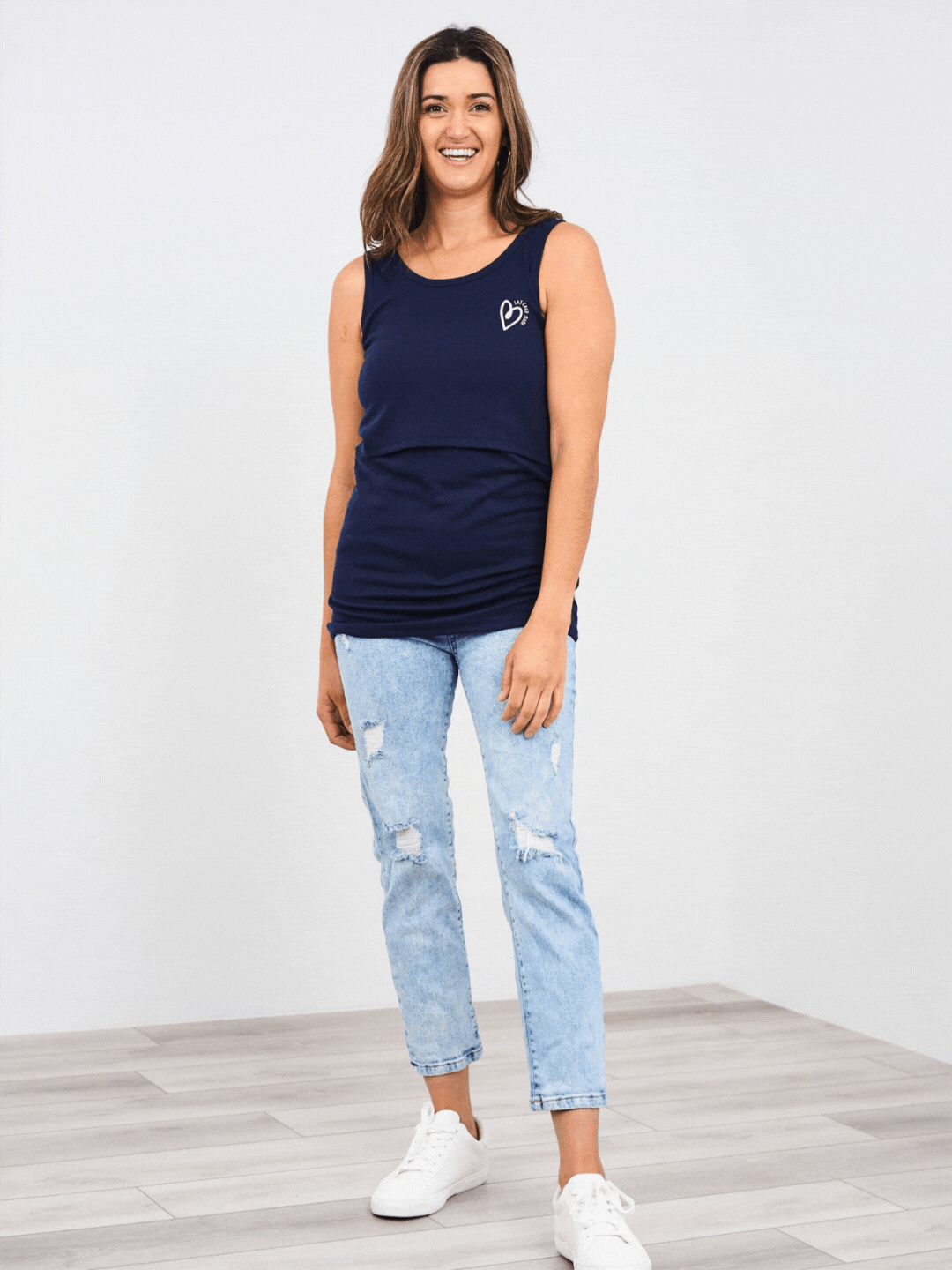 EVERY breastfeeding mama needs this closet staple! The perfect combination of cute yet casual, our Latched Mama Love Nursing Tank is an easy and chic way to make breastfeeding on the go simple and stylish! Perfect for layering in the fall or winter OR sweating it out in the summer months, this versatile top deserves a spot in every nursing wardrobe!

Once paired with our extra soft Harbor Snap Nursing Pullover, you will be able to enjoy easy and discreet nursing access without ever feeling exposed!
"I am currently nursing a toddler and a preemie. I'm tired, I'm running to a lot of doctors appointments, and I'm still trying to feel a little bit like myself. These tanks are perfect for all of that. I can nurse easily and discreetly anywhere and I actually look pulled together, which does a lot for my mood. I have 6 of these and wear them in a slouchy tuck with drawstring linen shorts basically every day. In the fall, I switch to jeans or leggings and a cardigan and keep wearing them. The large fits great, it's loose enough to be comfortable and fitted enough to be flattering. Definitely my favorite!" -Kate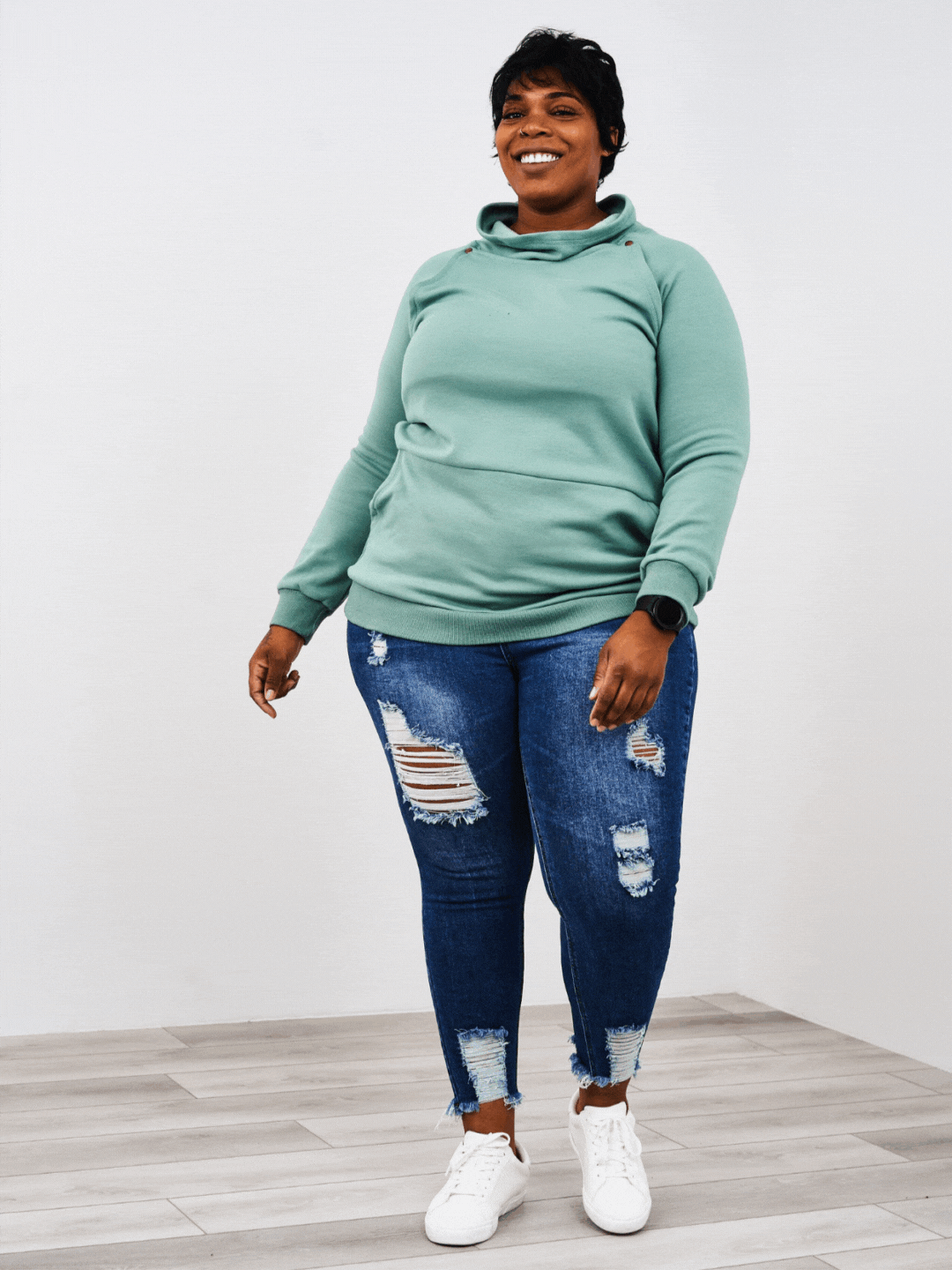 The style that broke the internet is BACK, and now is the perfect time to snag it! Breastfeeding, maternity AND baby-wearing friendly, our versatile Harbor Snap Nursing Pullover can truly do it ALL!

Perfect for bundling up with baby for an outdoor adventure (we recommend sizing up for baby-wearing) or as a trendy layer that can tackle even the trickiest tasks like tandem nursing, this soft yet durable pullover was designed to take on motherhood with all your multitasking needs in mind!
"Latched Mama never fails to hit it out of the park with their nursing clothes. I bought this specifically because it was able to be used with a baby carrier, and holy cow am I glad I did. It is literally the most perfect piece of baby friendly clothing I have ever bought. It has the perfect amount of stretch to be worn over a baby carrier without looking baggy and frumpy on its own. The fit is great, it's very warm, easy access for hungry babies, and works great with a carrier." -Danielle
As moms ourselves, we want EVERY mom-on-the-go to experience the magic of easy and discreet nursing access, so for a super limited time we are offering a FREE Latched Mama Love Nursing Tank when you buy a Harbor Snap Nursing Pullover. Just add both items to your cart and use code HARBORLOVE at checkout.
But don't delay! Offer valid while supplies last and sizes and colors can sell out fast!
**THIS PROMO ENDED 2/28/23 at 11:59 PM PT**
Check out some of our newest additions 😍