Latched Mama ✨Magical Mama Tee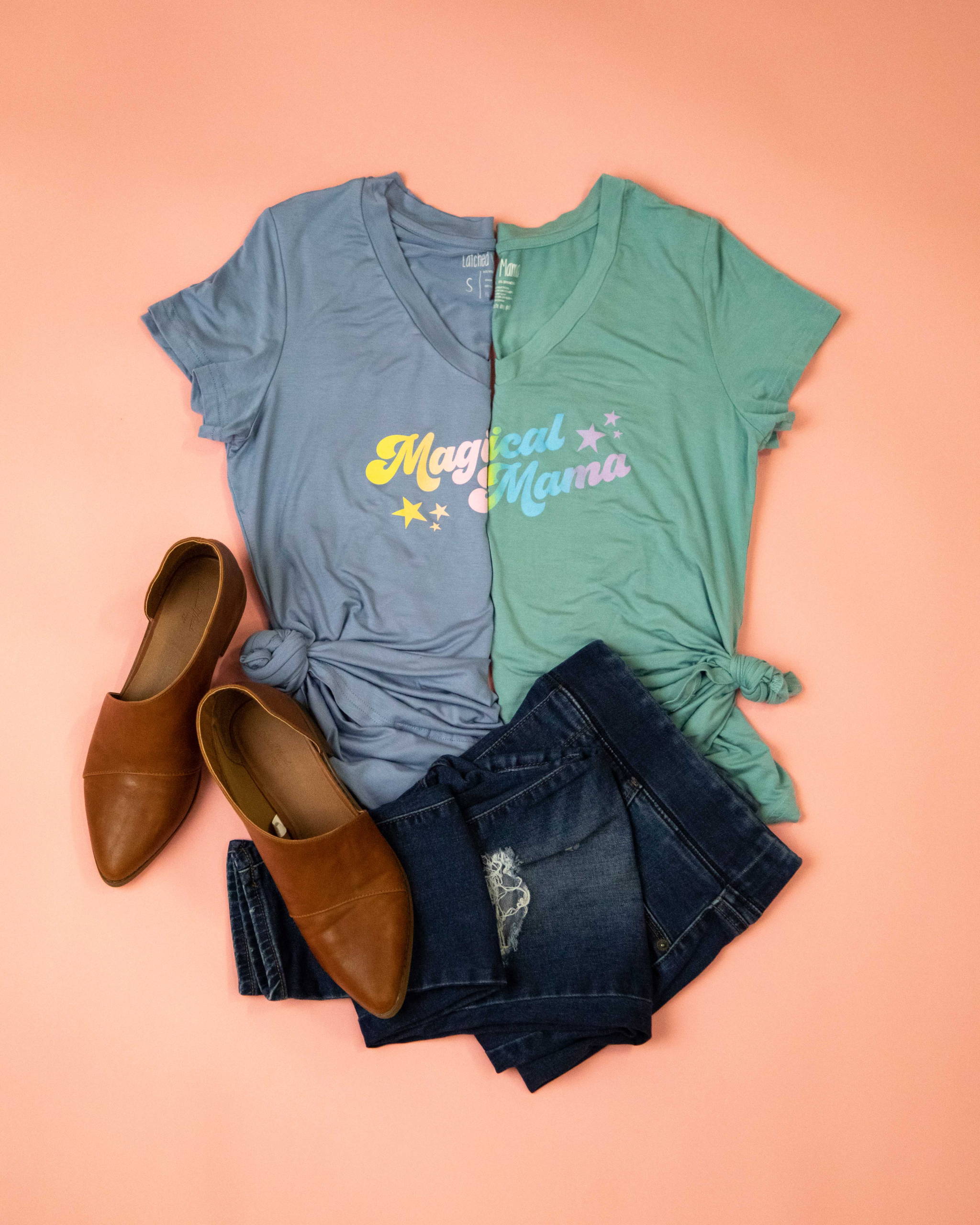 ✨Introducing the Magical Mama screen print tee!✨
Get this limited edition screen printed Boyfriend V-Neck Tee for free September 4th - September 7th! Use the code LABOROFLOVE to receive 15% off of your order! Also, if you spend $150 or more, we will include this limited edition tee for free.
The moms at Latched Mama thought hard about this one and dug into all of our current struggles (covid school changes, being pregnant/postpartum during a pandemic, working from home with kiddos, the weight of motherhood in general) and we really wanted to come up with a print that brought joy to every single person who saw it. Because let's face it, Mamas have magical super powers- and we need them more than ever right now.
This print was designed in house and hand printed by Action T's, a local screen printing business here in Richmond, VA. We also used our best selling nursing/pumping and bump friendly tee- the Boyfriend Nursing V-Neck Tee!
* Size and color will be chosen based on order, unless otherwise noted at checkout.
* Only orders over $150.00, after 15% discount applied are eligible for promotion. Gift card purchases excluded from promotion.
* Your shipping or order confirmation will NOT show your Magical Mama Tee. We will add these to the orders as we go, while they are available.
* Please be patient with shipping and processing times - our goal is to ship your order as quickly as possible. We are a small, mom-run company based in Richmond, VA and during exciting, high volume weeks like this we can get behind. Please allow up to two weeks for your order to be fulfilled. If you have any questions about your order, please reach out to us at sales@latchedmama.com