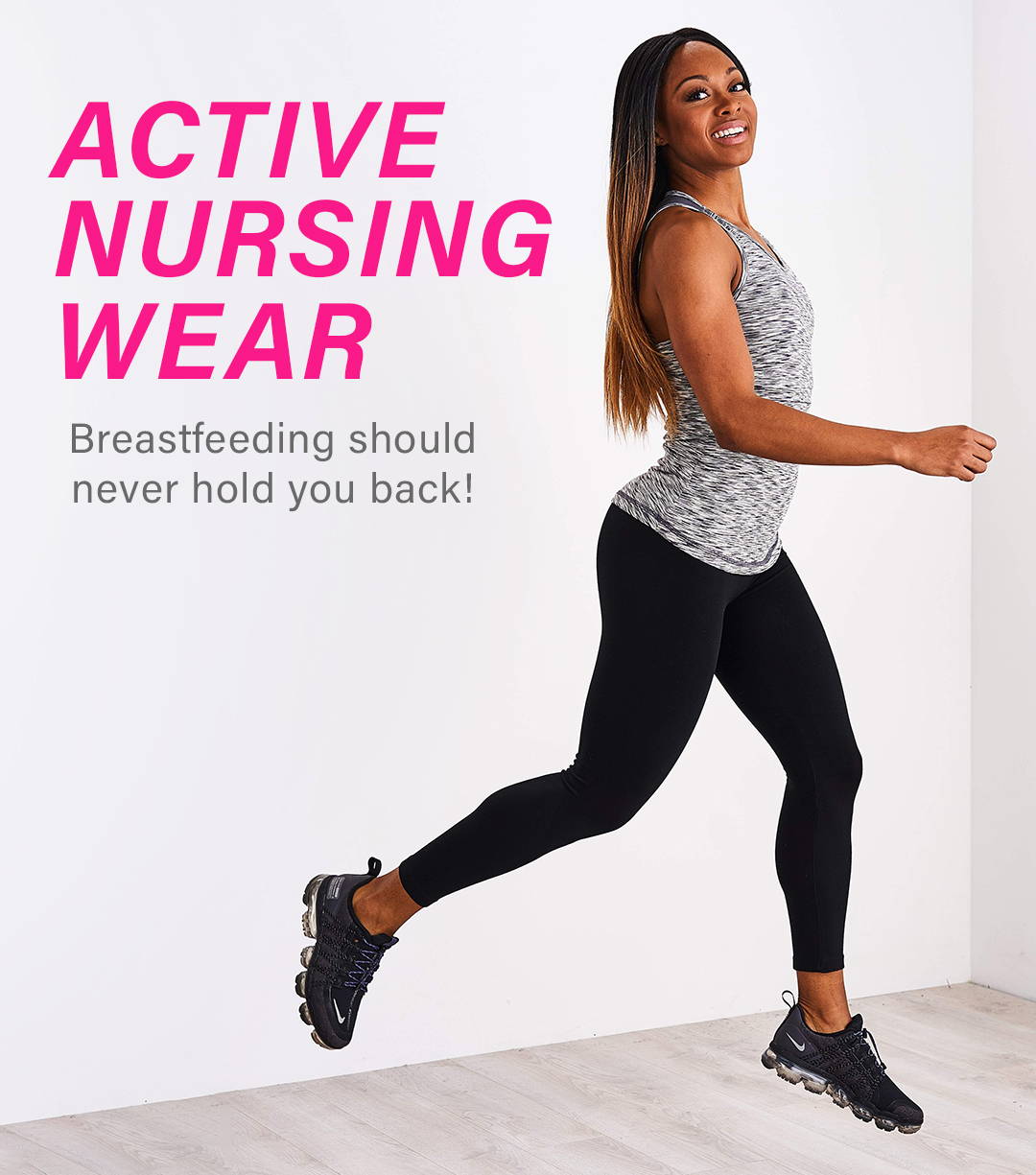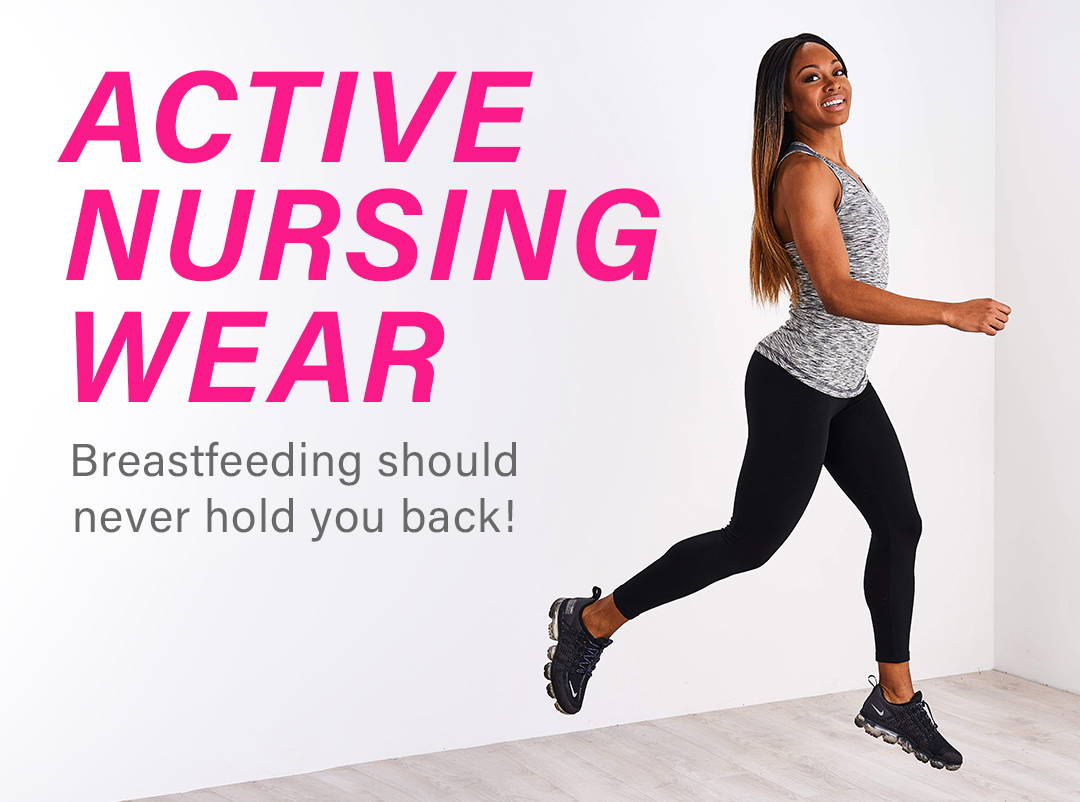 OUR FAVORITE NURSING TOPS FOR MOMS WHO MOVE!
At Latched Mama we know active means different things to different people. Whether you are active in mind, body, or spirit, being a mom means being on the move like never before. Latched Mama's Active Nursing Wear Collection caters to every kind of active, so you can breastfeed comfortably and confidently without missing a beat!
Let's admit it, sometimes we need a break from mom life. Whether that's a sweat session at the gym, or a simple kid-free trip to the grocery store, Latched Mama's performance tanks are the height of both workout gear and "athleisure" wear.
Pop into the kid zone at the gym for a quick nursing session without even breaking your stride. Go from yoga class back to mom duty without having to change clothes. These quick-dry, figure-flattering tops with four way stretch will take you and your nursling wherever you need to go and back!
Don't work out? We'd like to remind you that breastfeeding burns up to 1,000 calories per day, so that totally counts as a workout, mama! These performance tanks are for every body!
Our Raglan Hoodie is a newcomer to the Latched Mama warehouse, but its sporty style and flattering cut are quickly making it a favorite for nursing mamas! From the ball field to the ball pit, this hoodie will keep you comfy, warm, and confident.
The super simple nursing access makes feeding your baby on the go an absolute breeze! What could be better than that? One thing. Pockets. The Raglan Hoodie happens to have a generously-sized front pocket, too!
Athlete mamas, adoring spectators, and everything in between, this hoodie is here for all your nursing needs.

The Heavy Hoodies are what made Latched Mama, and they earned that reputation for a reason! Soft, warm, and stylish; they are everything you wish your favorite hoodie could be, and have discreet, convenient nursing access to boot!
Easily moving from a chilly run with the jogging stroller to a playdate at the park, these hoodies are so versatile you'll want to wear one everyday. Enjoy your time outside without the dreaded icy draft every time you need to nurse your sweet (and hungry) baby!
These heavy hoodies are also a perfect outfit for a "netflix and nurse" night, too. Break out the stretchy pants and snacks and camp out on the couch with your baby. She'll love snuggling and nursing easily on this soft hoodie.

Don't let the name fool you, our Active Tank isn't just workout gear! It's one of our most flattering tops, and there are so many ways to wear it! Leave the drawstring untied for a tunic look, or cinch up the bottom for a top that won't ride up even in the most intense workout!
Thanks to the adjustable length, this top works great with leggings for your body pump class, or jeans for a casual coffee date. The simple elastic nursing panel makes nursing a breeze, no matter where you are! Your baby will appreciate the quick and easy nursing access and soft material.
The active tank will quickly become your favorite multi-purpose "go-to" top! And you'll look great doing it!